Brie Larson's "Turkey Tail Mushroom" nails are this spring's eco-trend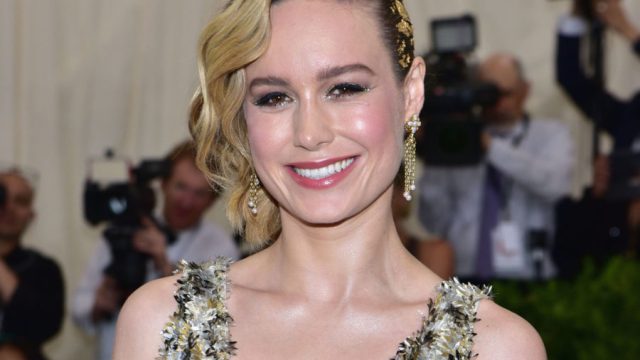 Putting the two words "fungi" and "nails" together is usually never a good thing. But Brie Larson just got some beautiful fungi painted on her nails and we're flipping our mushroom tops! Larson's "Turkey Tail mushroom" nails by nail artist Michelle Won are certainly out there, but incredibly beautiful and unique.
Larson based her design off of the Turkey Tail mushroom, a fungi known for its immune-boosting properties and healing effects for those going through chemotherapy and treatment for HIV/AIDS. This little rainbow fungi can also heal HPV and is even thought to prevent breast cancer.
All that, plus it's rainbow exterior translates extremely well to a nail design.
After seeing Brie Larson's mushroom-inspired nail art, we wanted to see if anyone else had taken inspiration from their fave fungi. The results of our search were pretty spectacular!
This whimsical red-capped mushroom design done on an iridescent green base coat is bringing mushroom nail art to a glam level.
The little hedgehog hopping from nail to nail in this fungi-related design is beyond adorable! Can hedgehog nail art become a thing next?
We're in love with this black and white toadstool design.
These red-cap tips look like something out of a fairy tale picture book.
Or if you can't decide on your favorite mushroom, why not choose your top ten?
https://www.instagram.com/p/BBD1kXOLYhG
Brie Larson may have started something here with her "Turkey Tail" fungi nails — pardon — mushroom nail art. Don't let flowers hog all the fun this spring and summer! Let fungi have a chance!