Attention, tastebuds: Ayesha Curry is launching her own at-home meal kit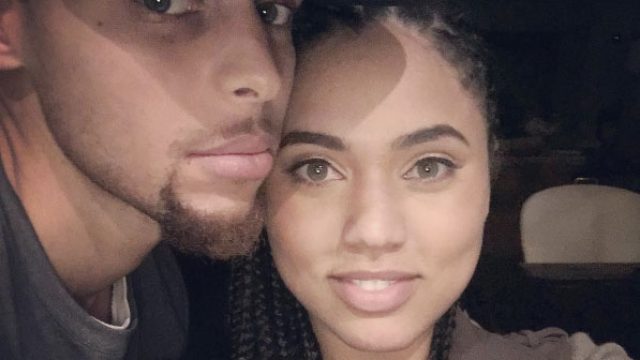 It's no secret from Ayesha Curry's Instagram that the woman *loves* to cook. We're not really that interested in what the wives of NBA players are up to, but when it comes to Stephen Curry's main lady, we're always wondering what Ayesha (and their daughter, Riley!) are up to in the kitchen. And the news is good, people: the soon-to-be cookbook author and just announced that she's starting her own at-home meal kit service with recipes she created!
At-home meal kit services are all the rage right now, with companies like Blue Apron, HelloFresh, Purple Carrot, and Plated getting a lot of attention. We don't know too many details on what Ayesha's meal kit will be like, other than it will be called GATHER and include healthy meals she prepares for her family, including homemade baby food.
We're hopeful, because seriously, the food porn on Ayesha Curry's Insta feed is insane. While we don't have much need to baby food, maybe she'll teach us all how to make these flash-fried tostadas?
We can dream . . .