We are legit obsessed with these before-and-after photos that make these dogs look like stuffed animals
"I think a lot of us have a fascination with before and after images because it's always fun to see dramatic transformations," says photographer Grace Chon. She's totally right: we can't get enough when it comes to dramatic makeovers.
And thanks to Grace's latest projects, we have found our new favorite genre of makeover photos: dogs, before and after an epic grooming session.
Grace just released her new photo series called HAIRY, in which she documents dogs' transformations at the skilled hands of the groomers at Healthy Spot in LA.
Grace wanted to highlight Japanese Dog Grooming, which is different from common U.S. grooming styles because, as she explains, it "doesn't follow the usual breed standard cuts and rules for grooming that we're used to seeing. Rather, the emphasis is on making the dog look as adorable as possible by highlighting the uniquely cute characteristics of the dog. My personal take on it is that they make the dogs look almost like stuffed animals—cute overload!"
Want proof? Check out a few of our favorite before-and-afters:
We're getting some serious Elle Fanning vibes here.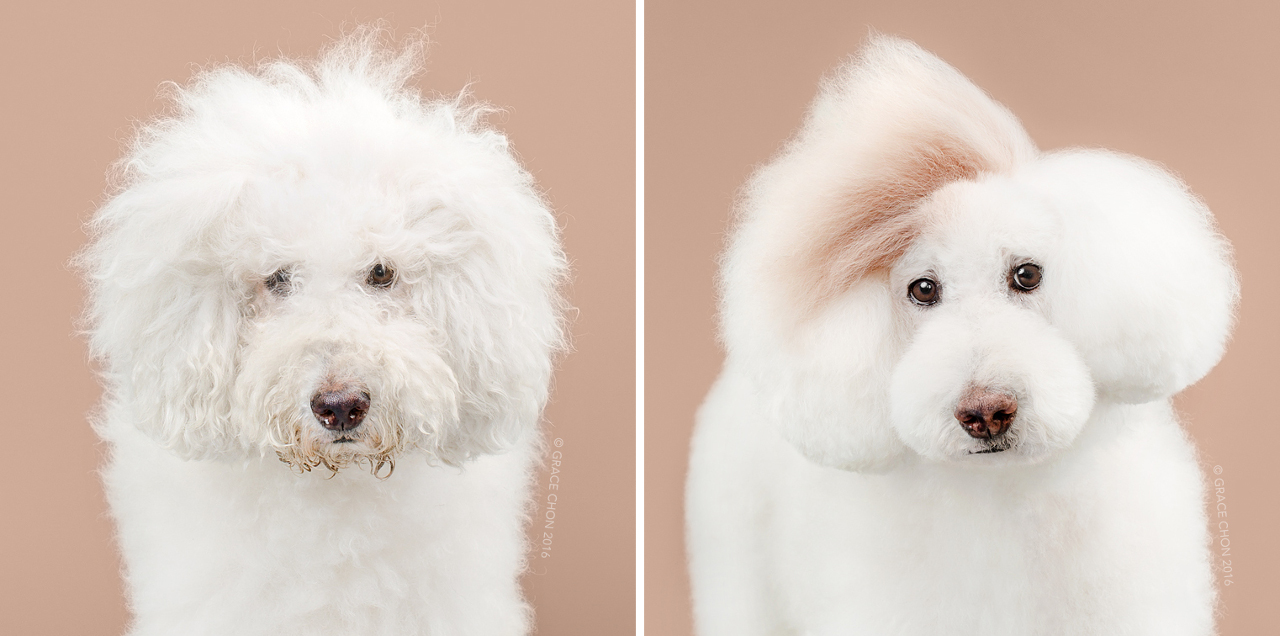 Cannot. Handle. So. Much. Fluff.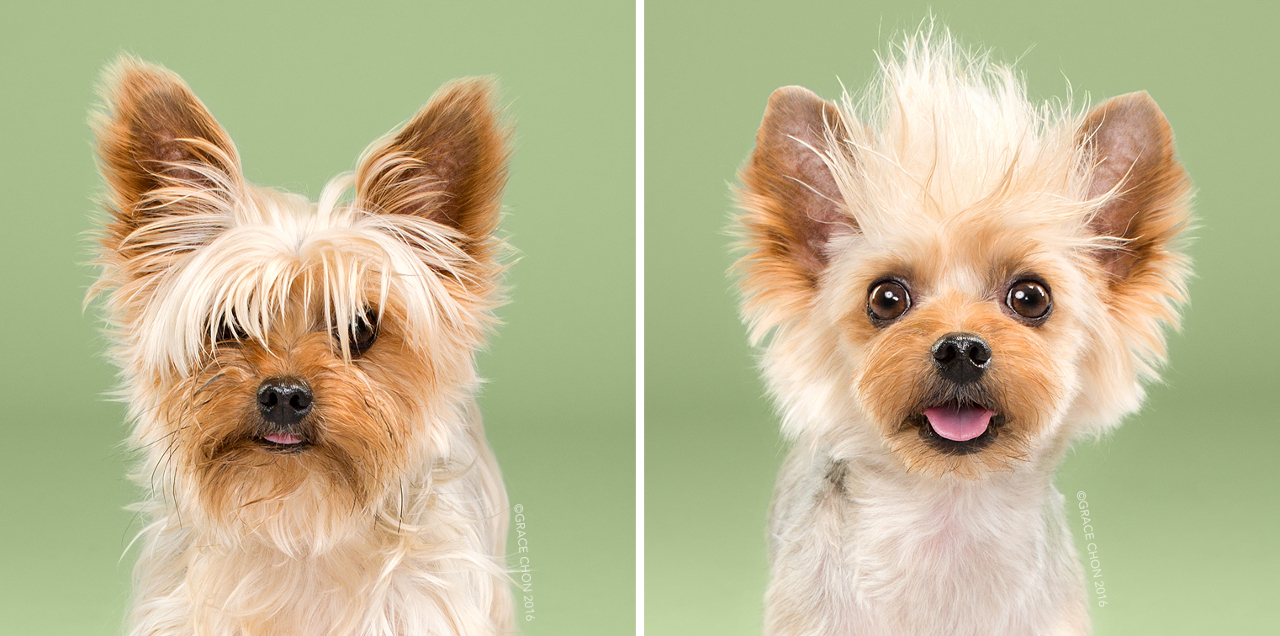 Just look at that angled lob. SO TRENDY!!!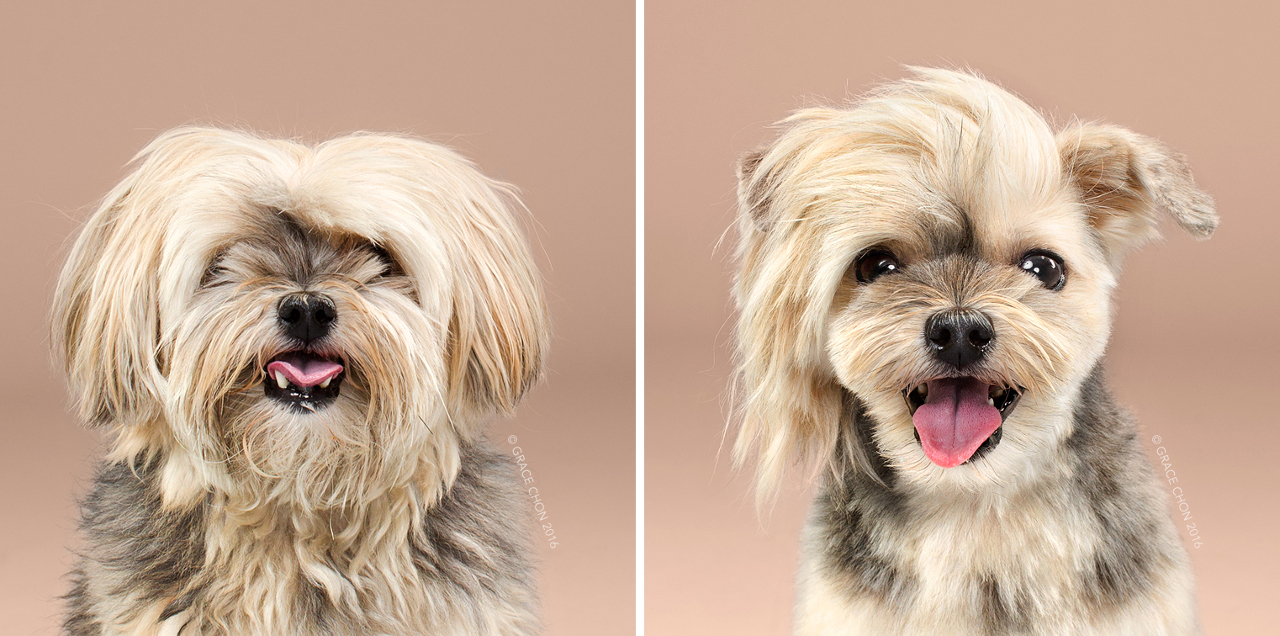 Can't. Handle. So. Much. Cuteness.
Follow Grace on Instagram to see more amazing dog grooming makeovers and adorable pet photography.