I can't hear you, I'm cute and appropriately dressed for the weather
Happy Wednesday! LIFE UPDATE: I bought earmuffs.
I've never been much of a hat fan (curly hair and hats can be hard), so this was a real game-changer in my book. The verdict? Love them.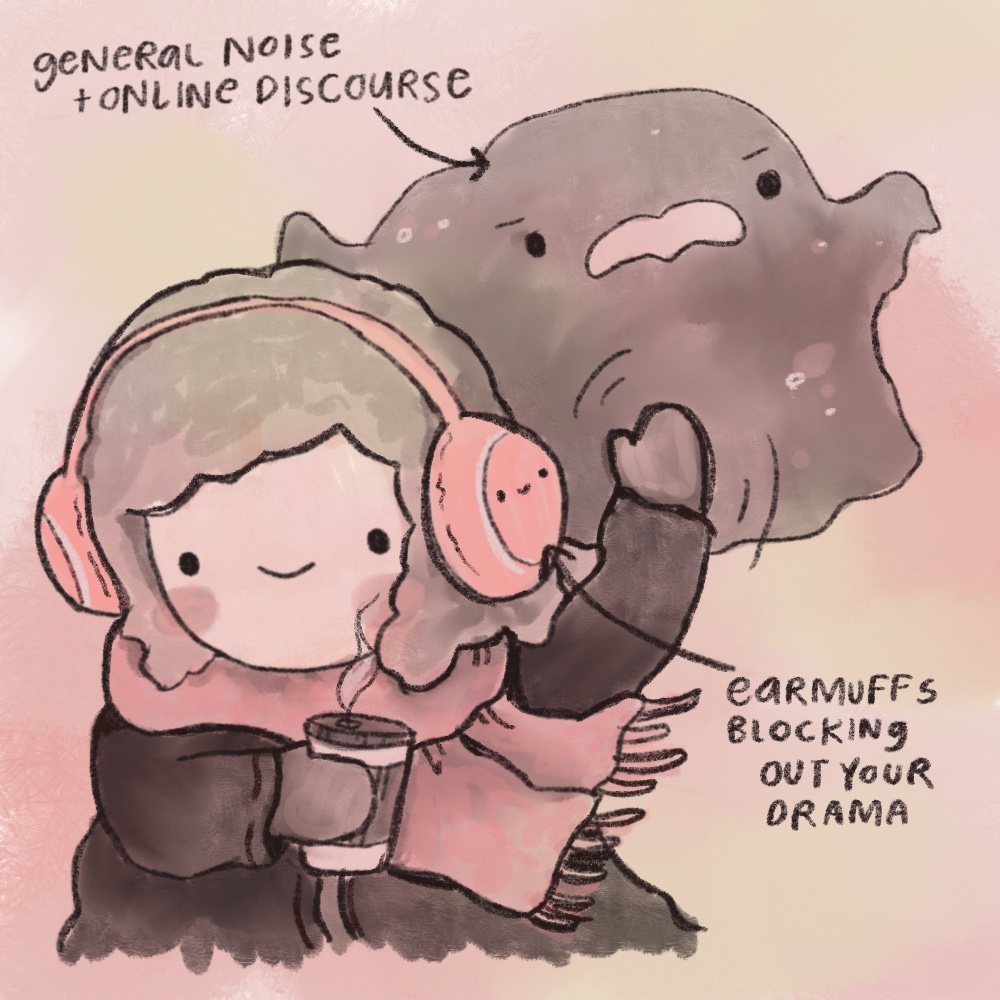 Not only are they actually pretty darn effective, they've kinda got the same effect as headphones — meaning that things are muffled and people don't try to talk to you quite as much. Bonus! I like to pretend they block out the cold but also all the drama in my life, including the nightmare that the news has been over this past week.
Shout-out to all of you braving this news and this freezing cold weather. Brighter days are coming ?