The Best Tarot Deck to Enhance Your Energy, Based on Your Zodiac Sign
These cards will guide you in the right direction.
If you're interested in astrology, you may have considered adding the use of tarot cards into your daily routine. They've been around for centuries (since the 14th century, to be exact), and are now used by many to help guide their day. But what if we told you there's actually a way to use a specific tarot deck based on your zodiac sign to enhance your reading? Well, let astrologer Lisa Stardust explain.
The reason why you may want to consider using a particular tarot deck is because "it can help you harness the celestial power of your zodiac sign while choosing cards. And, it can align you with the spirits who magically represent your sign to bring you information," Stardust tells HelloGiggles. "Each tarot card represents a different planet, sign, or placement of a sign in a specific planet. Therefore, it's helpful to pick a tarot deck that vibes with your zodiac sign to reap the best energies out of the experience."
If this piques your interest, then you came to the right place. Below is a list of tarot decks you should use to enhance your energy reading, based on your zodiac sign.
1. Aries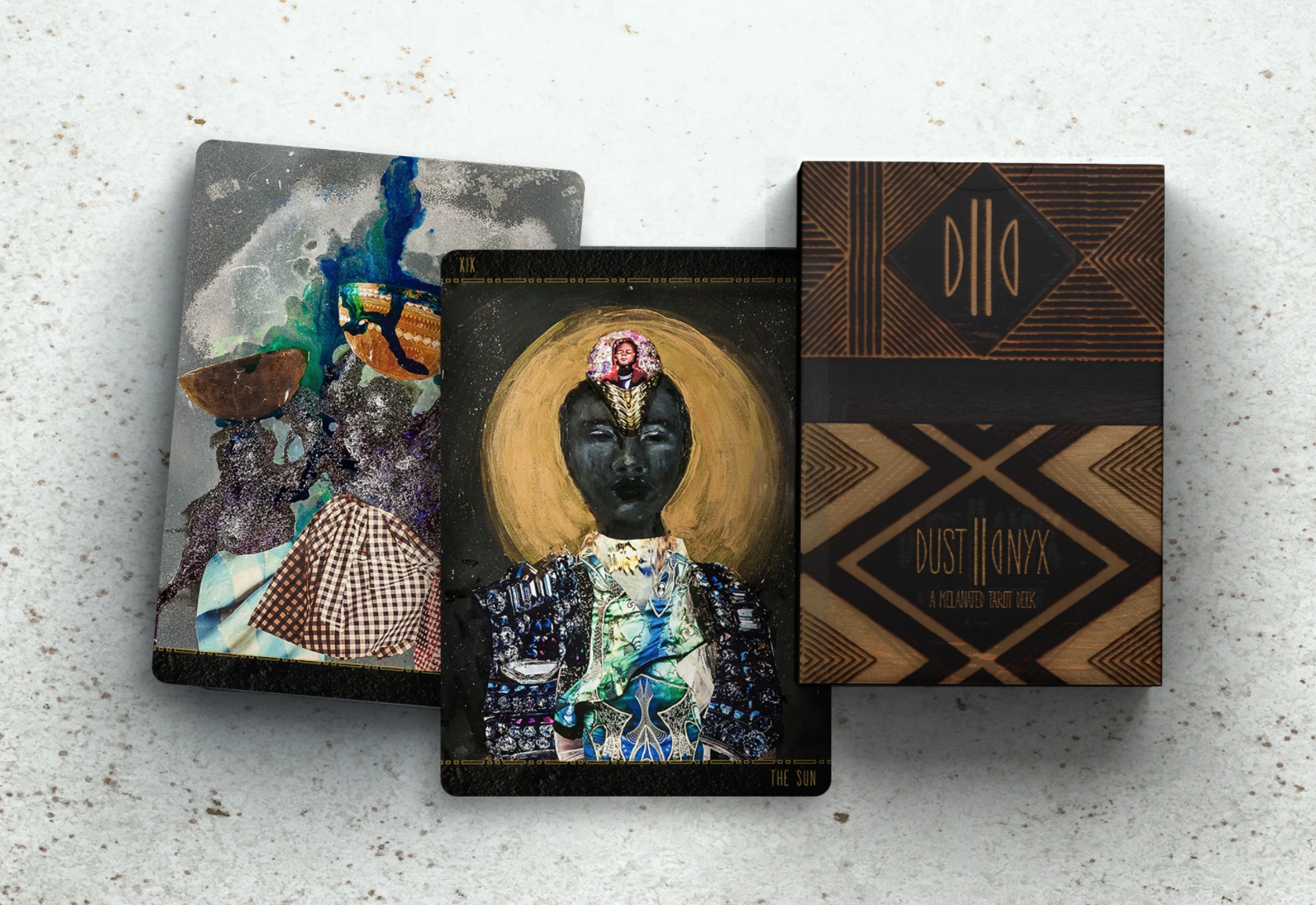 Dust 2 Onyx: A Melanated Tarot
$$65.00
Shop it
Dust 2 Oynx
Because Aries are always looking to foster spiritual growth, Stardust says you'll need a tarot deck that will help bring a deeper understanding of yourself and your life goals. "It's a beautiful deck and very accurate, which you'll appreciate as you only like to use the best of the best tools," she says.
2. Taurus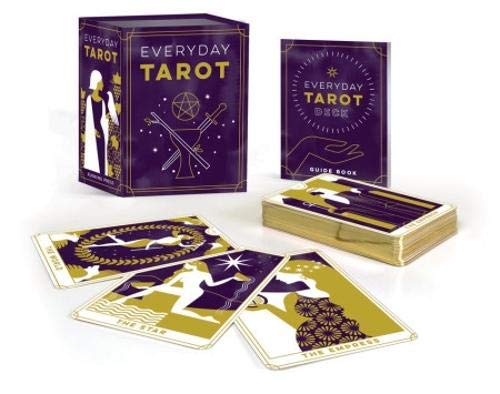 "You like your tarot cards to be no-frills and no-fuss," says Stardust. And because of this, all you need from your deck is a straightforward guide to help you with your life. "As long as your readings reveal the tea on all matters like this deck does, you'll use them all the time," she adds.
3. Gemini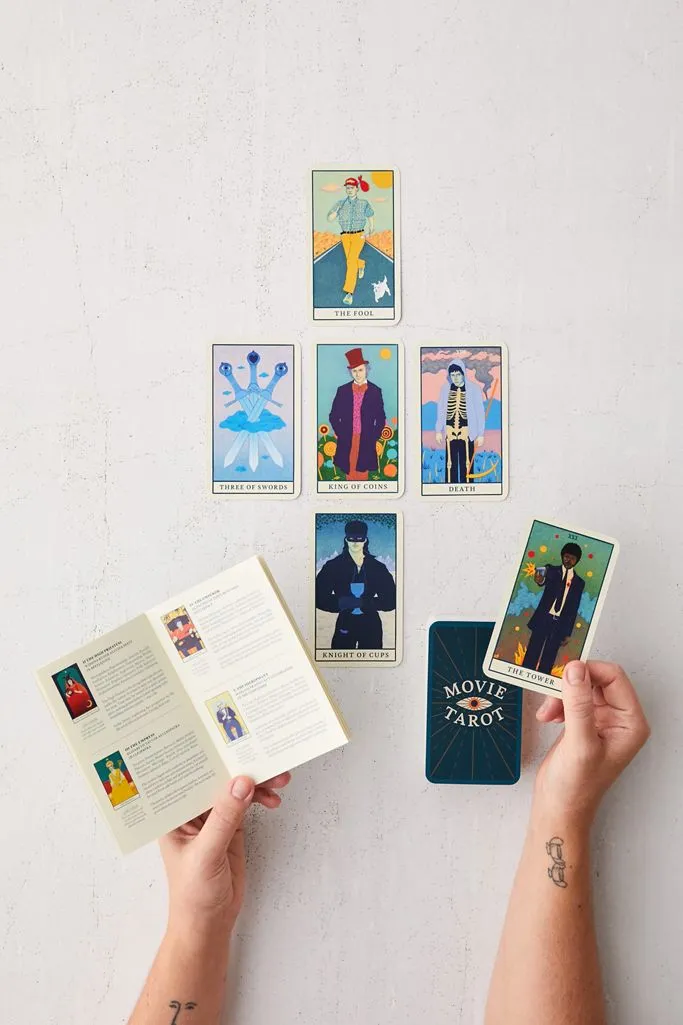 Movie Tarot: A Hero's Journey
$$17.99
Shop it
Urban Outfitters
Gemini's are all about celebs and the Hollywood life. "Your Mercurial sentiments live for anything and everything pop culture, which is why you'll connect with these tarot cards that are based on famous movies," Stardust says. Plus, it comes with a small book on how to read the characters and the cards.
4. Cancer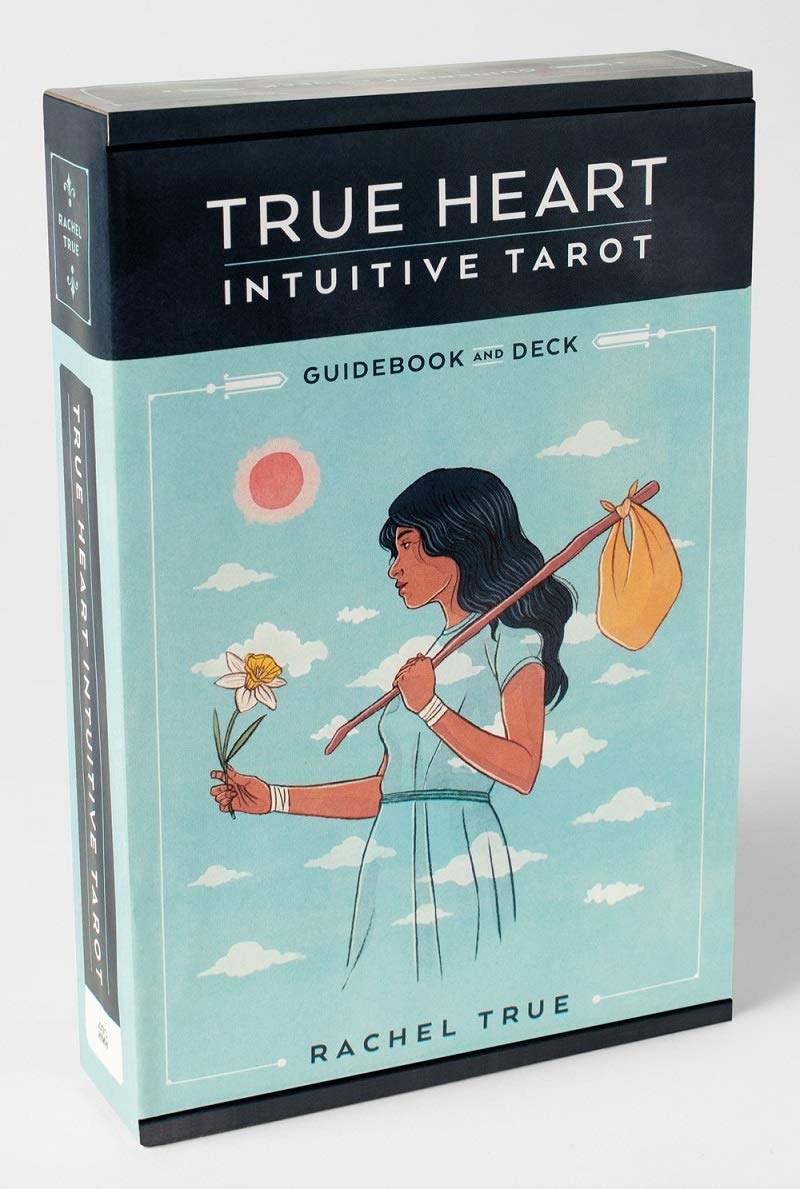 True Heart Intuitive Taro
Shop it
Amazon
Since you're the most sentimental sign, you'll appreciate a deck that connects with you on an emotional level. That's why Stardust suggests you use a tarot deck that comes with a touching memoir by author Rachel True. "You'll appreciate the sentimental feels it brings your way," she says. "[Cancers] love hearing nostalgic stories about the past and reminiscing."
5. Leo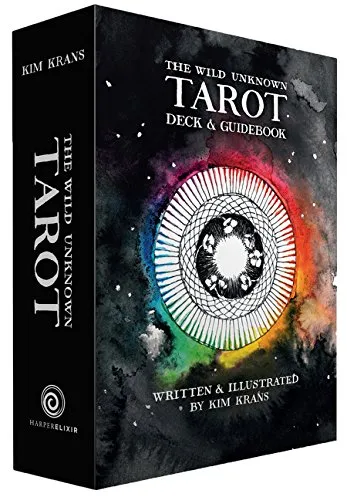 The Wild Unknown Tarot Deck and Guidebook
Shop it
Amazon
Leos are known to be artistic and courageous, so you need a tarot deck that reflects your inner passions. "Like you, this deck is a work of art and has whimsical designs on it," says Stardust. "The Seth denotes animals depicted in a beauty manner, which your inner lion will appreciate."
6. Virgo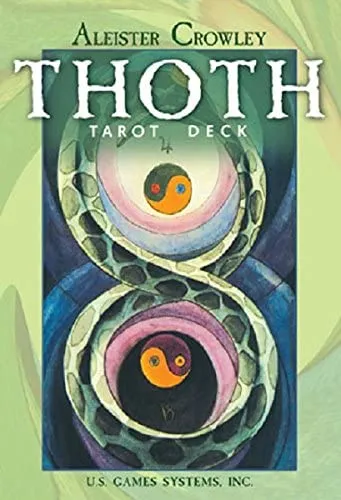 Because Virgos love a good challenge, you need a tarot deck that will keep your attention. "These cards will make you think hard about their significance and meaning, which you'll love as your analytical mind likes to be challenged," says Stardust. "It's one of the hardest decks to read, as well as being the most concise and magically inclined decks of the tarot world."
7. Libra
Libras are all about love and harmony, and you want a deck that has a cute pastel design. "These adorable kawaii-style tarot cards will boost your love of this occult practice, due to its cuteness and ability to connect with your lighthearted sentiments," says Stardust.
8. Scorpio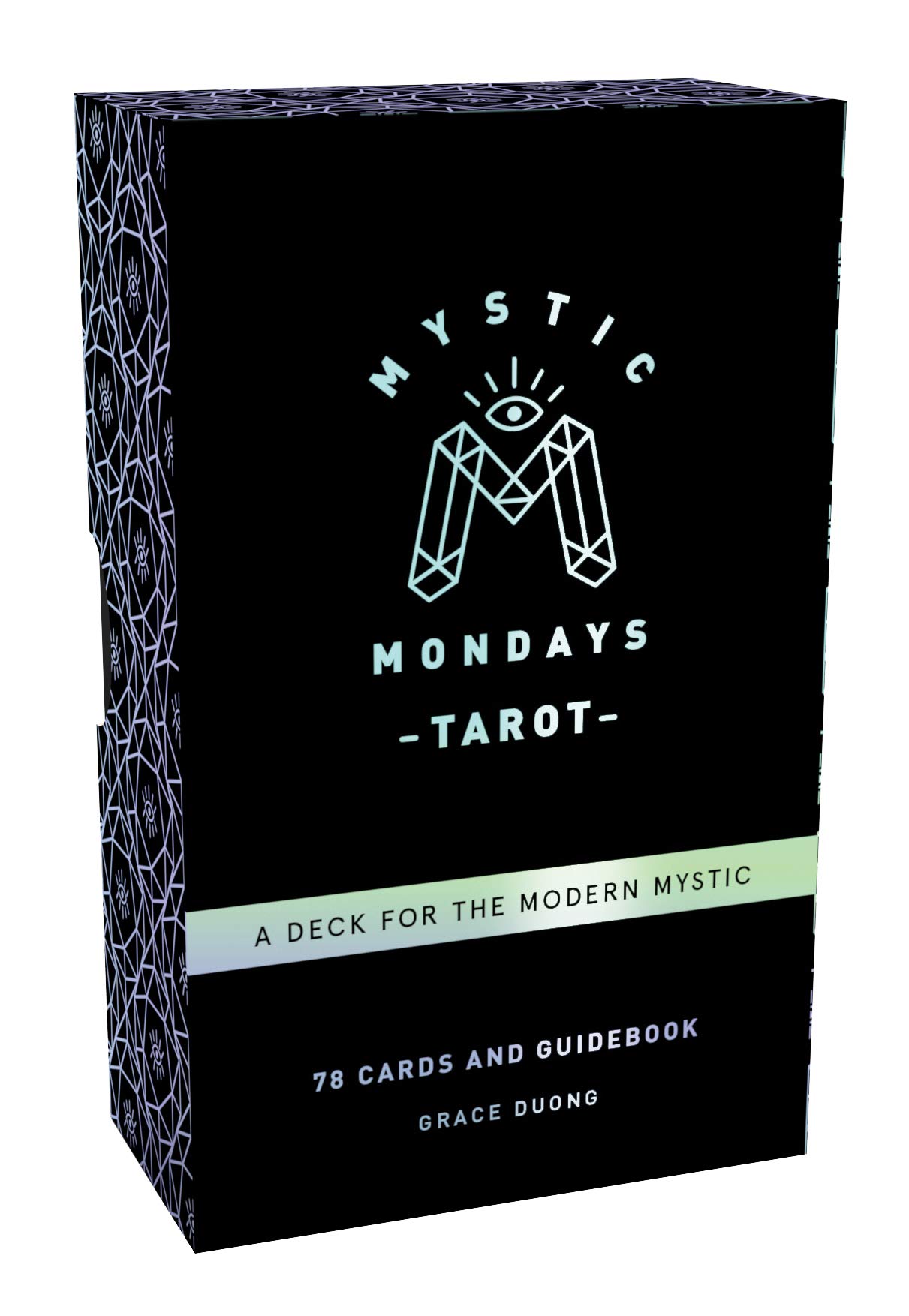 Mystic Mondays Tarot
Shop it
Amazon
Scorpios are hard workers who can deeply connect with their intuitions. To help you find the right answers, Stardust suggests you use a tarot deck that feels fresh and new. "The sleek designs and art on these cards measure up to your evocative personality," she says. "In fact, you'll find that the symbolism on these cards matches your transformational vibe." 
9. Sagittarius 
While the world might be on lockdown, that doesn't mean you can't explore the great outdoors in a different way. Stardust suggests you use a deck that will ignite your passionate and adventurous side. "These cards make you feel like you're taking an adventure into a magical world of fairies and mysteries," she says.
10. Capricorn
As an Earth sign, you like things simple and clean. That's why Stardust wants you to use a tarot deck that doesn't have any extra bells and whistles attached. "Your innate direct nature will appreciate the straightforward symbolism and meanings of each card," she says.
11. Aquarius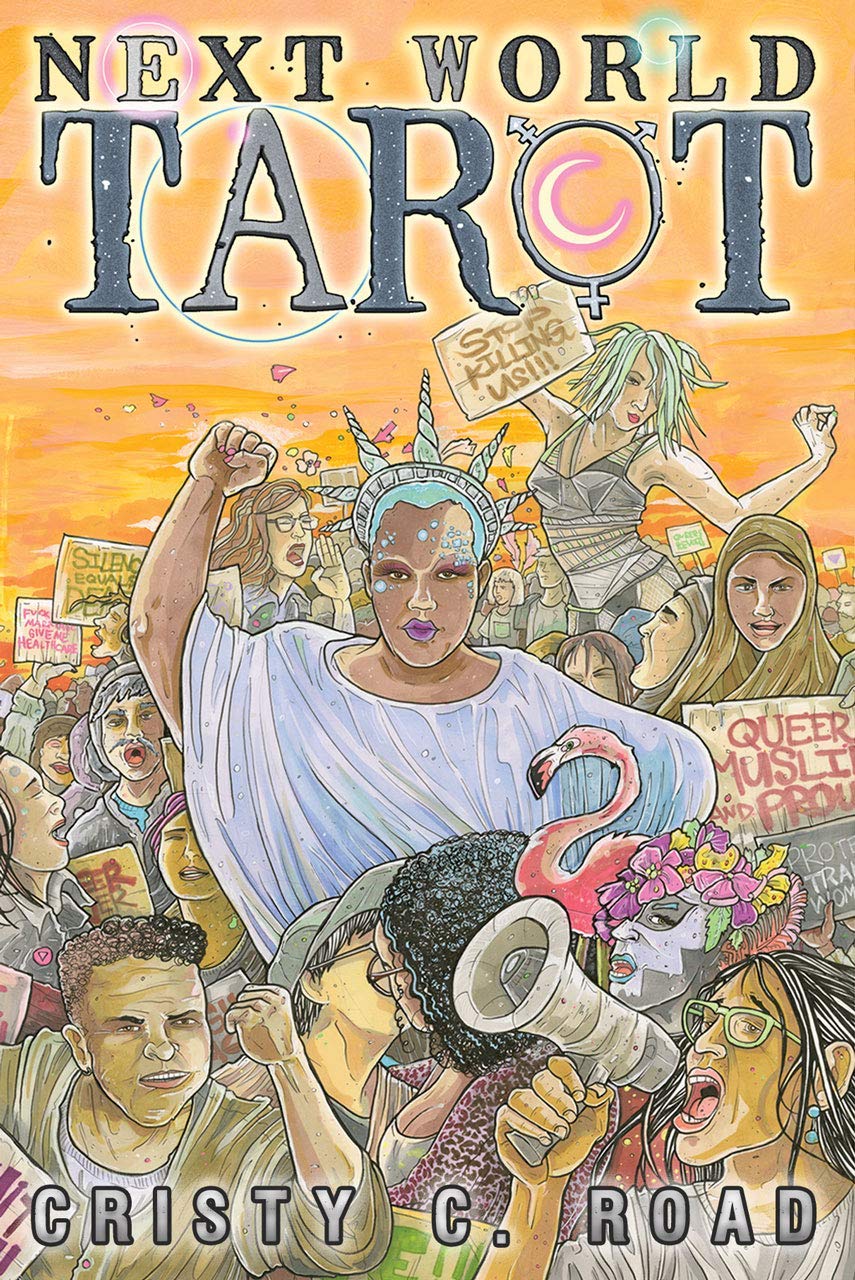 Next World Tarot: Deck and Guidebook
Shop it
Amazon
Just like your out-of-this-world thinking, you need a tarot deck that will speak to your unique perspective. Hence why this justice, anti-colonial-themed one is perfect for you. "This tarot deck represents your humanitarian and rebellious side, given that it seeks to bring revolutionary ideas to the forefront of the tarot card meanings," Stardust says.
12. Pisces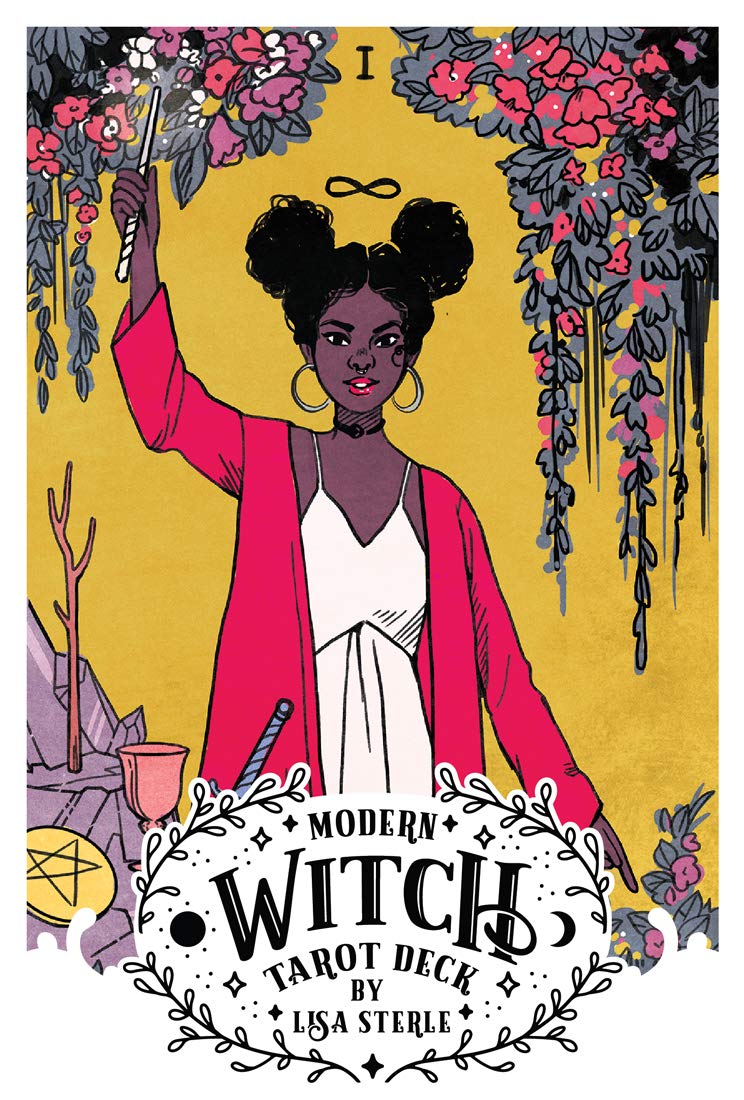 Modern Witch Tarot Deck
Shop it
Amazon
While Pisces are known to be intuitive beings, you'll deeply connect with your spirit guides even more if you pull a tarot card from this deck. According to Stardust, the cards "will help you gain clarity on matters, which only you can grasp as the most energetically sensitive sign of the zodiac." These cards will also help you be more open to these experiences, too.