Bella Hadid proves that models really ~love~ that double denim life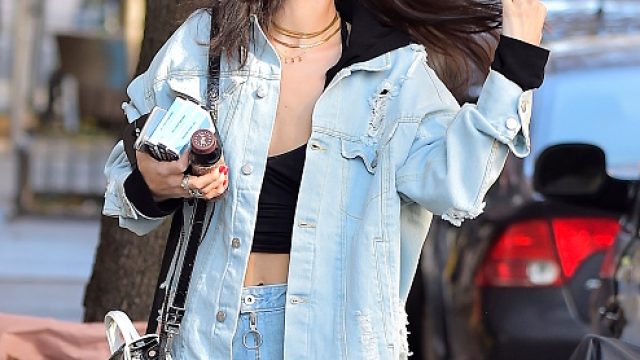 They say owners and their pets start to look alike after a while, and the same may be true for model-friends. We've noticed quite a few models — including Bella Hadid — embracing double denim this year, and they seem to be loving that #twinning life.
We recently saw Bella wearing her take on the Canadian tuxedo while out in New York. She donned wide-leg bell bottom jeans and a super-oversized David Bowie-themed jacket — it reads "They drained my very soul" on the back, a lyric from "Cygnet Committee" — by MISBHV.
We were skeptical about the whole double denim trend from the outset, but Bella has turned us into true believers.
Check out her '70s-esque ensemble below, a totally unique spin on double denim.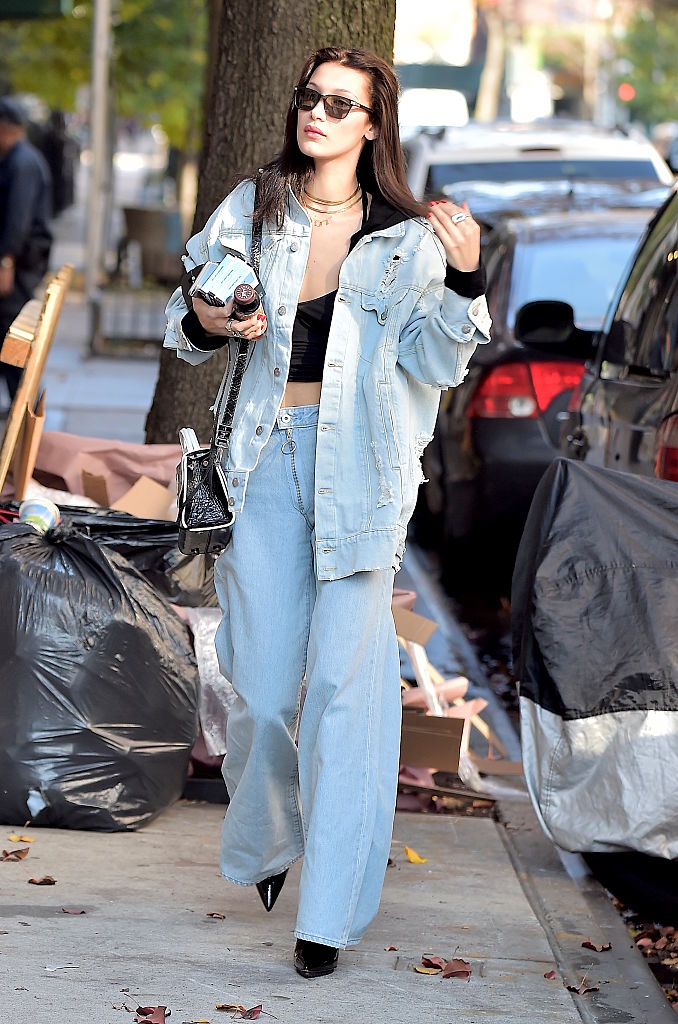 And you have to see the back of her badass give-no-effs jacket.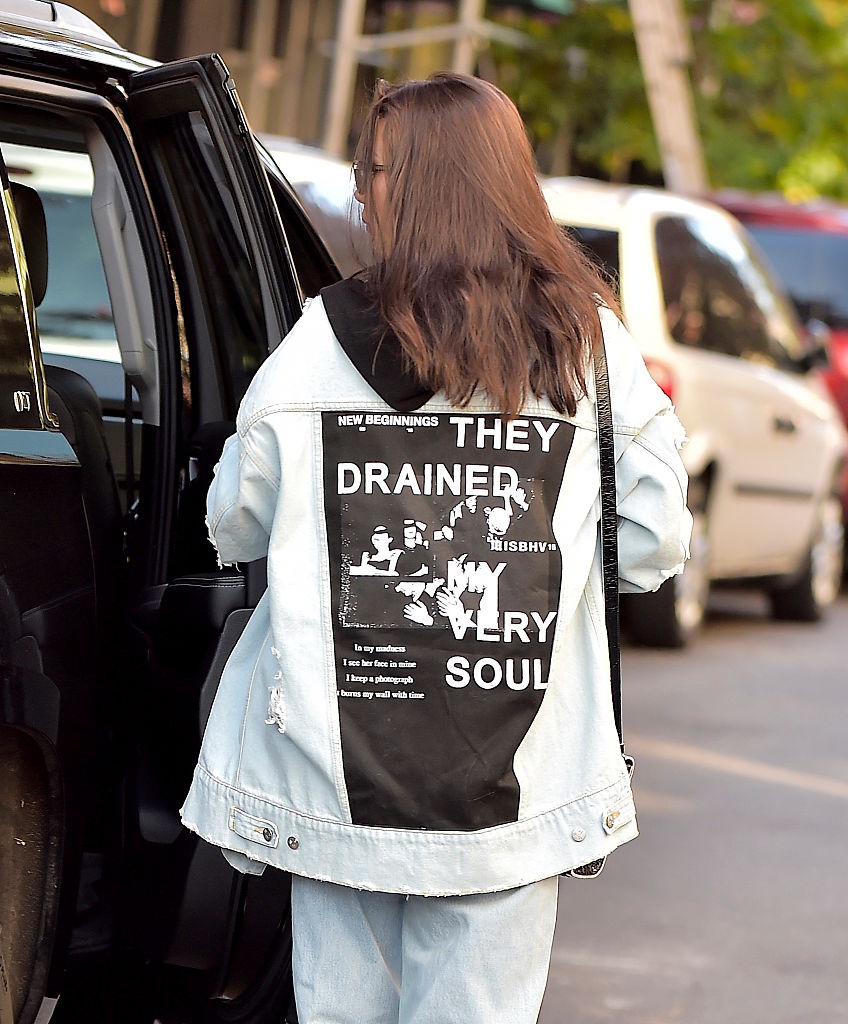 Bella also stepped out in a summery take on double denim in September, this time opting for a short skirt and jacket.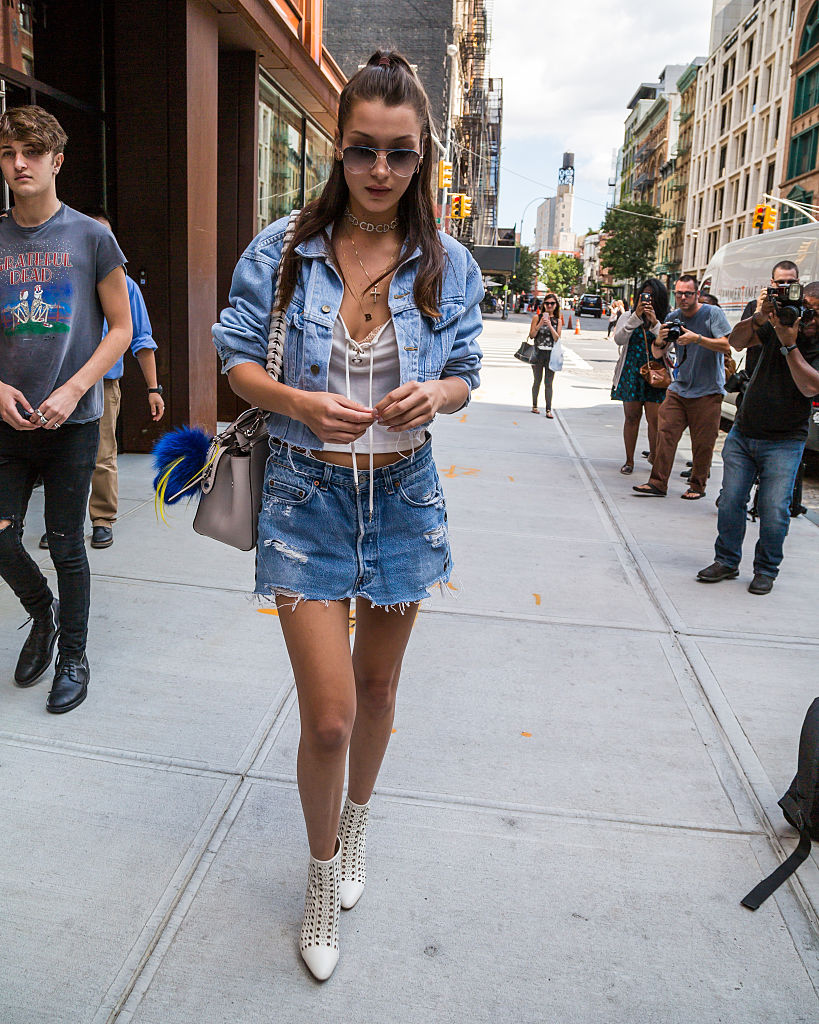 Not to mention this uber-chic dark denim ensemble she wore in Paris last month.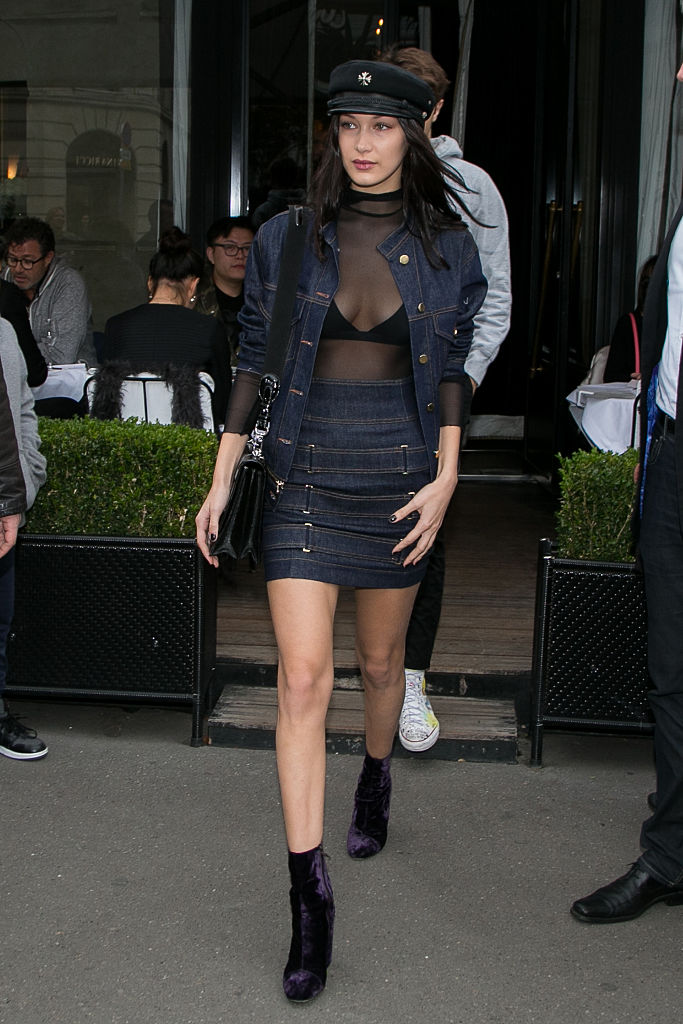 Like we said, though, Bella's not the only member of her squad rocking double denim. Her big sister Gigi Hadid wore a denim jacket and jeans in New York this summer (with the cutest pair of red velvet boots, we might add) and looked completely flawless.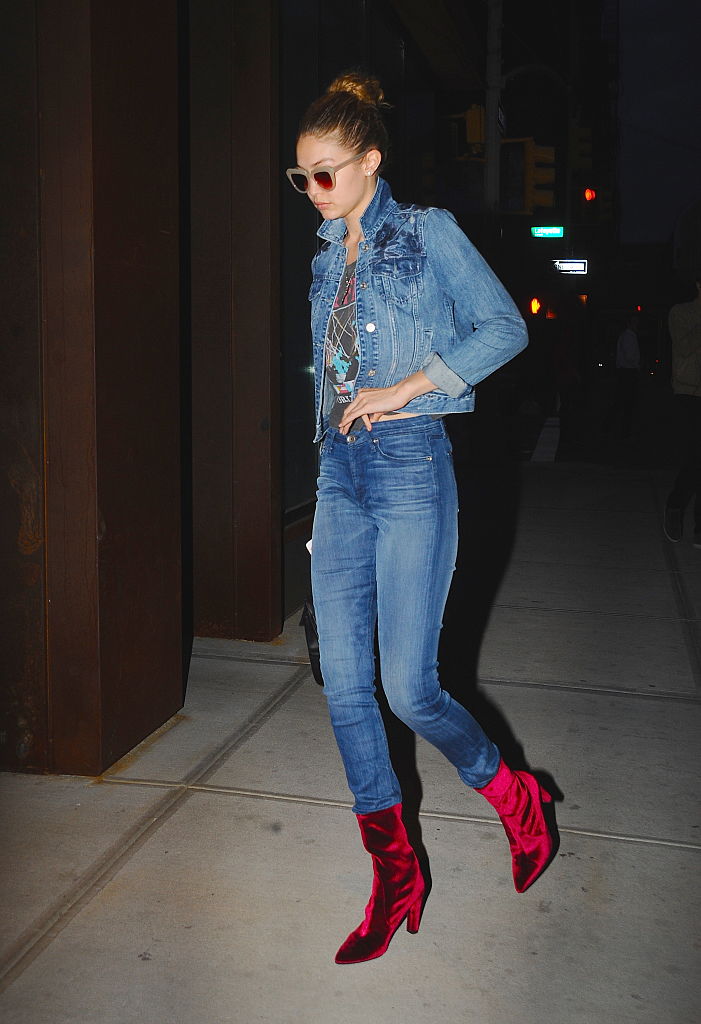 And there's more! Zendaya was seen at the opening night of Cirque du Soleil's "Kurios — Cabinet Of Curiosities" in New York in September wearing a loose boyfriend shirt and blue jeans.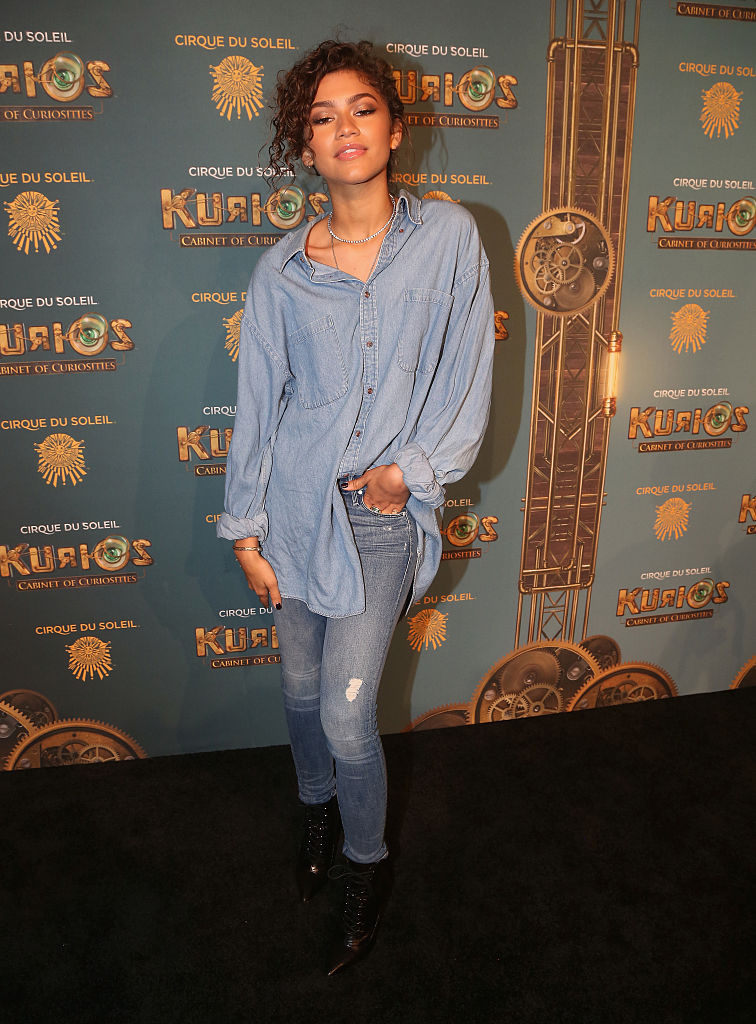 Plus, more than one model attending the Victoria's Secret Fashion Show casting in October headed to the big audition wearing double denim.
Here's the gorgeous Daniela Braga in a shirt and jeans.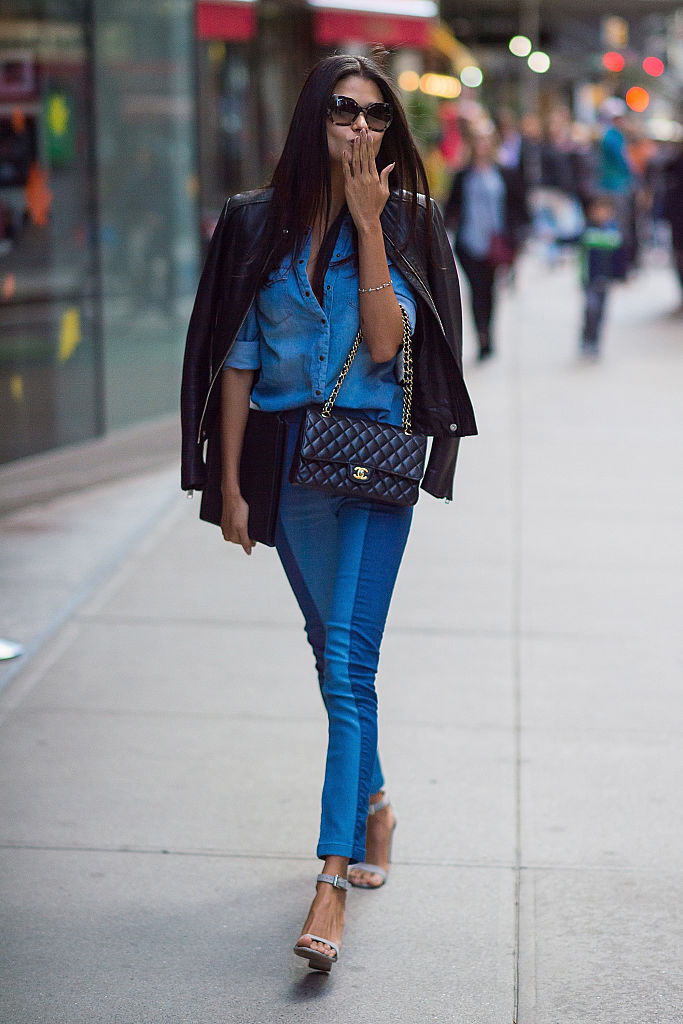 And the lovely Emeline Ghesquiere in casual pants and a light-denim jacket.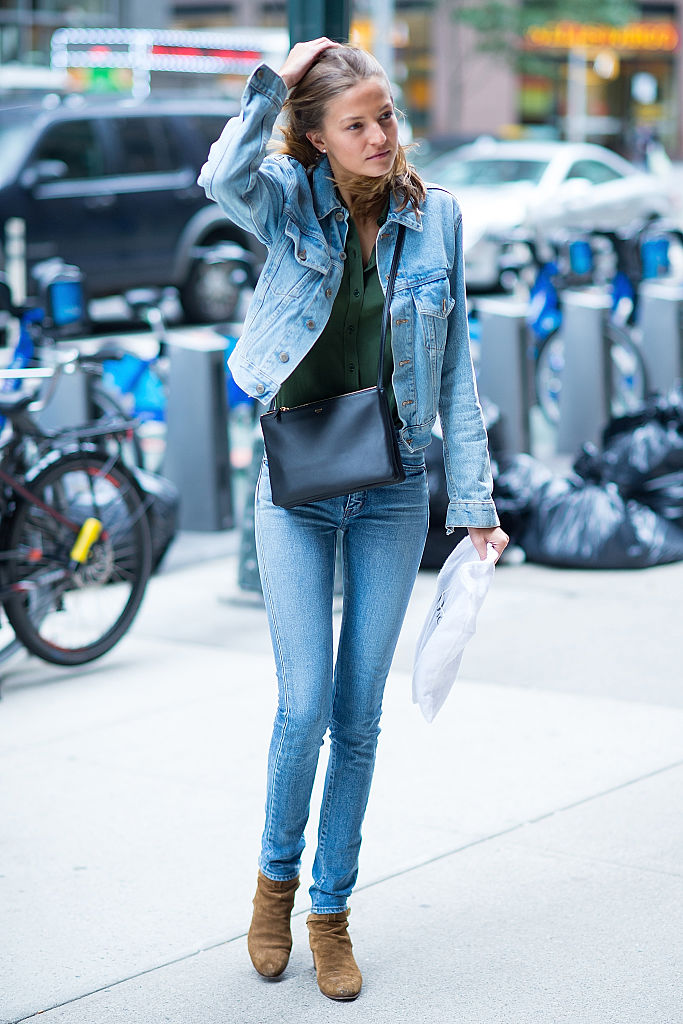 There ain't nothin' quite like that pack mentality! Keep killing the style game, ladies.