11,000 women now want to run for political office, and that gives us hope for the future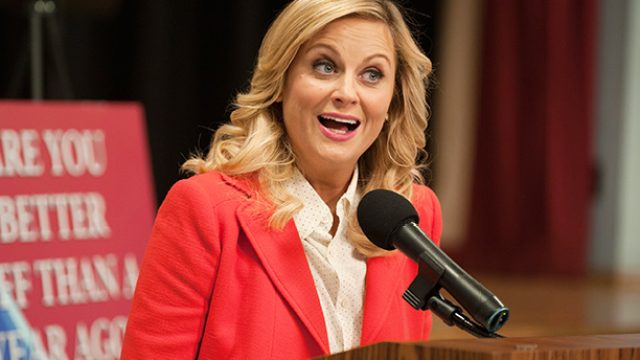 The day after Donald Trump's inauguration, an estimated 5 million women and men across all seven continents participated in the Women's March to protest the new president's misogynistic rhetoric and policies. But the march was only the beginning of a movement — as of April, 11,000 women have expressed aspirations to run for political office. According to EMILY's List, an organization that recruits women to run for office, the number has skyrocketed between January and April. The organization's president, Stephanie Schriock, told The Washington Post that this level of interest is unprecedented.
"During the 2016 cycle, [EMILY's List] spoke with about 900 women interested in running for school board, state legislature or Congress, the outlet reports. "This year, they've heard from more than 11,000 women in all 50 states — with a few dozen seriously considering House races."
That's a twelvefold increase compared to 2016 — and it's an encouraging sign that women will be better represented in politics sooner than we may have thought at this time last year.
Women aren't recruited to run for office at the same rate as men, and they're often hesitant to run due to concerns about sexist treatment during their campaigns and household obligations.
Successful female politicians, like New York Senator Kirsten Gillibrand, have made a major effort to encourage women to seek elected office.
"I will help you run," Gillibrand recently told the audience during an event at The Wing, a Manhattan women's club.
Although Trump and his policies are absolutely a factor, Hillary Clinton's loss in the 2016 election also served as a wake-up call that America hasn't made as much progress as we may have thought, according to Jean Sinzdak, the associate director of the Center for American Women And Politics.
The only way that will change is if more women run for office in the first place — and the recent numbers reported by EMILY's List are a sign that women are taking action in order to ensure we're represented in national, state, and local office.
As Clinton said in her concession speech on November 9th, "We still haven't shattered that hardest and highest glass ceiling, but someday someone will, and hopefully it'll be sooner than we might think right now."
These numbers indicate that she was definitely onto something.