Everything I need to know, I learned from Billy Joel songs
Well, today is Billy Joel's birthday and I feel like this year has taught us that we need to be more vocal and supportive of the artists that we love, not in a morbid way, but just in a way that reminds us all how wonderful they are. Billy Joel has always been one of the most prevalent artists in my life, right alongside Elton John and The Beatles. I throw on Billy Joel's music quite often for its familiarity, its comfort, and his passion. What better way to celebrate the Piano Man than with some life lessons he's imparted on us?
EINTKILF Billy Joel
Don't work too hard
…because it can give you a "heart attack-ack-ack-ack-ack."
"Movin' Out" tells a variety of stories about people who work too hard and too much, simply to be able to claim that they've "made it" in the world. Back in the day, rich and "successful" meant big corporate job and probably 2.5 kids with mom staying at home. It seems like Billy knew that wasn't the way to handle life. Life is about way more than working really hard. As Billy sang, "It seems such a waste of time/ If that's what it's all about."
Be Yourself
Though I can only ever think about Shrek when I think of the song "Just the Way You Are," ultimately it is a great song about how you shouldn't change yourself for the person you love (or the person who loves you, rather). Billy Joel really is quite the romantic.
Live your own life
On "My Life," Billy Joel sings all about how you should do whatever you want and not let anyone else editorialize on your life. Can you imagine telling someone they can speak their mind but not on your time? It might be harsh, but it's kind of my dream.
Be honest
Basically, the song "Honesty" is what we should all be listening to in the morning and at night because we all need a reminder about being honest with the people we love, and even with the people we don't.
Opposites attract
I now only think of Amy Schumer and Jennifer Lawrence when I hear "Uptown Girl," but I'm not mad about it. "Uptown Girl" is a really excellent song about star crossed lovers like Romeo and Juliet, or more accurately like Billy Joel and Christie Brinkley.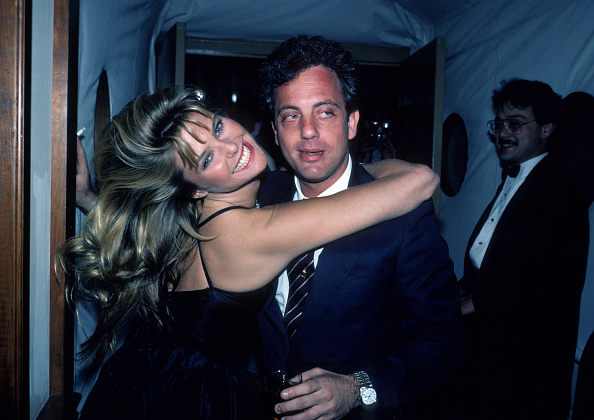 The "poor boy loves a rich girl" formula is an old and amazing one that is a perfect fit for the upbeat tune of "Uptown Girl." Also opposites really do attract, that's a real thing I have come to know.
How to quickly cram for that history quiz
What other song in the history of the world names Doris Day, Joe DiMaggio, South Korea, James Dean, Joe McCarthy, Malcolm X, birth control, and Richard Nixon?
Feelings are universal
"Piano Man" is supposedly a fictionalized story about Joel's experience as a lounge singer in Los Angeles and whether or not that's true, we all know that bartenders/people who work in bars know more about humanity than any of us. Even as a barista, I was acutely aware of every single human being's problem in my little town, so just imagine a bartender in Los Angeles in the '70s?
"Piano Man" teaches us that feelings are universal. Specifically, we all know the feeling of loneliness and we've all been in the mood for a melody.
New York is everything
FULL DISCLOSURE, I've never really been to New York. I flew into New York once, but I didn't leave JFK. But don't get me wrong, I feel New York in my body and soul. Sometimes I cry when I hear "New York State of Mind" and like, why, or how? I don't know, I must have been a New Yorker in another life.
I'm not going to sit here and try to claim New York from people that actually live there, I'm just saying, there is a reason "New York State of Mind" is such a famous song. Joel makes it appealing and warm and familiar and I want to go to there.
It's okay to slow down
13 Going on 30 came out when I was 17 years old and I cannot even tell you how much I loved that movie. I saw it four times in the theaters and I cried every single time at the scene where Jenna takes the train home to see her parents. The song "Vienna" plays over that scene — Jenna hugging her parents, pondering life, feeling so unsure — and has there ever been a more perfect song for a movie scene?
Billy Joel, thanks for it all.