Licorice Is the Sneaky Skincare Ingredient That'll Give You a Smooth, Radiant Glow
Three dermatologists weigh in on this underrated ingredient.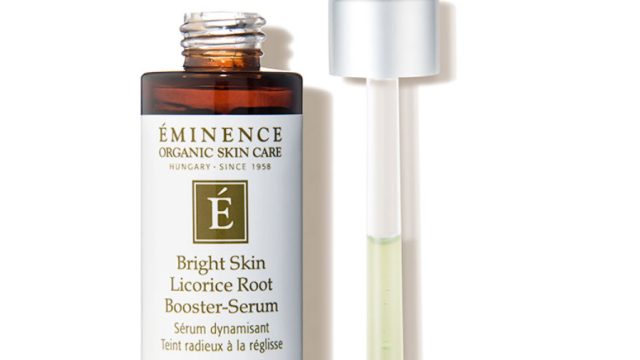 If you're always on the hunt for the next "holy grail" ingredient in skin care, keep your eyes peeled for this up-and-coming plant-based ingredient. Licorice root has slowly been popping up in some of the best and most innovative skincare formulas as it's effective in treating acne, eczema, and hyperpigmentation. You heard that right: The same licorice sweets you ate as a child are now earning a well-deserved spot on our "must-have" skincare ingredients list. To better understand this candy-turned-skin-hero, we tapped three expert dermatologists to learn everything we need to know about this brightening ingredient.
What is licorice root?
Licorice root is cultivated throughout Europe, Asia, and the Middle East, and it's typically used to flavor candy, beverages, tobacco products, and other consumer goods. As reported in recent studies, this medicinal root dates back to ancient Egyptian, Chinese, and Indian cultures. Traditionally, the root was used for treating a variety of health conditions, including lung, liver, circulatory, and kidney diseases. While you can still find licorice being used in mouthwash, lozenges, and dietary supplements today, it is most commonly found as an extract in skincare products. "Licorice root extract refers to liquiritin and isoliquiritin—two compounds that are extracted from the root of the Glycyrrhiza glabra legume (aka the licorice plant)," explains Elyse Love, M.D., a board-certified dermatologist in Manhattan.
What are the skincare benefits of licorice root?
Licorice root is filled with a variety of beneficial compounds that do everything from delivering antioxidants to slow the aging process to helping calm inflammation to fading dark spots. The extract "contains an active called glabridin, which inhibits melanin production by minimizing the production of tyrosinase (which causes pigment) to combat discoloration," explains Michele Green, M.D., a board-certified dermatologist in New York.
During a recent placebo-controlled study, 281 randomized adults with mild to moderate atopic dermatitis (aka eczema) reported a significant improvement from a topical ointment containing licorice root after only five weeks. These effects are credited to the anti-inflammatory properties of flavonoids, antioxidants, and licochalcone A, which are proven to calm redness, slow signs of aging, and control oil production. So, while this is an amazing ingredient for those who suffer from inflammatory issues (like eczema or rosacea), it's also a good option for anyone with acne-prone and oily skin.
What's the best way to incorporate licorice root into your skincare routine?
As with most ingredient-specific products, it's best to look for gels, creams, and serums when shopping as they'll typically be more concentrated and contain higher amounts of the extract, explains Ellen Marmur, M.D., a board-certified dermatologist and founder of MMSkincare. To get even more added benefits, look for products that contain other antioxidants and acids, such as niacinamide. Since licorice root is usually paired with active ingredients, it's best to use it at night for best results; if used in the morning, make sure to follow with sunscreen.
If you're finally ready to achieve clearer, smoother, and brighter skin, scroll down for 10 of our favorite licorice root skincare products.
The Best Licorice Cream for Calming Redness: Eucerin
Please confirm that product_url, retailer_name, price and primary_image parameters are required in the shortcode
220-20&linkId=ea02d677538de125e0fcdffda0ba811f&language=en_US" retailer_name="Amazon" price="" /]
If you're looking for a little extra hydration before bed, Eucerin's fragrance-free nighttime moisturizer is perfect for calming sensitive and inflamed skin. Perfect for winter and seasonal redness, this affordable cream will help you sleep your way to better skin with ingredients like squalene and licorice root.
The Best Licorice Eye Cream: SkinMedica
Please confirm that product_url, retailer_name, price and primary_image parameters are required in the shortcode
220-20&linkId=e066df51fd253c868b268f7a38d7b937&language=en_US" retailer_name="Amazon" price="" /]
"I love the SkinMedica Uplifting Eye Serum, which targets puffiness, dark circles, crow's feet, and signs of aging while moisturizing the eye areas," says Dr. Marmur. In addition to licorice root extract, this serum also contains a powerful blend of ingredients—such as kojic acid, aloe vera, vitamins A and E, green tea, and lactic acid—so you can stop looking tired and start looking refreshed.
The Best Licorice Soothing Serum: Skin Inc.
Skin Inc. Licorice Serum
$$35
Shop it
Nordstrom
Relieve inflamed skin with this antioxidant-rich licorice serum. The entire Skin Inc. supplement bar brand is dedicated to ingredient-specific serums that are designed to target specific skin concerns and be used in combination with your other skincare products. This powerful serum is formulated with green tea and licorice root extract to reduce the appearance of aging and calm and soothe problematic skin with its highly concentrated formula, says Dr. Green.
The Best Licorice-Rich Moisturizer: Ole Henriksen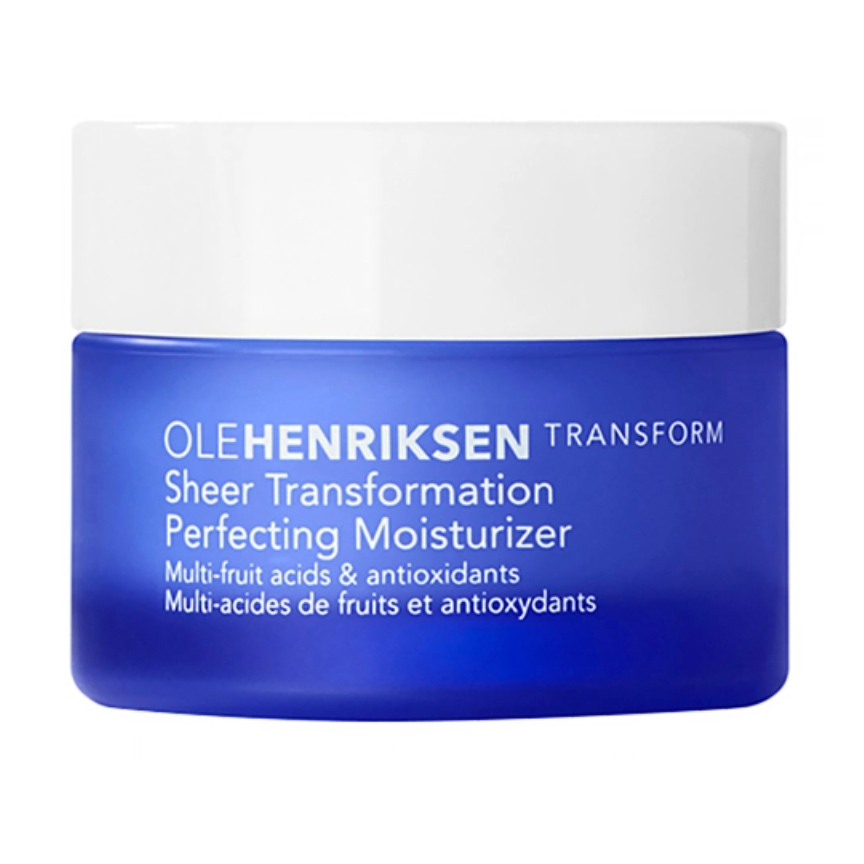 Ole Henriksen Sheer Transformation Perfecting Moisturizer
$$40
Shop it
Sephora
The best part about this moisturizer is that it's formulated with multi-fruit acids, licorice root, and pea extracts that impart essential moisture to the skin, refine uneven skin tone and texture, and improve the appearance of dark spots and discoloration. With a lightweight, smooth texture, this hydrating moisturizer is perfect for layering under makeup and achieving that "airbrushed" look.
The Best Licorice Booster Serum: Éminence Organic Skin Care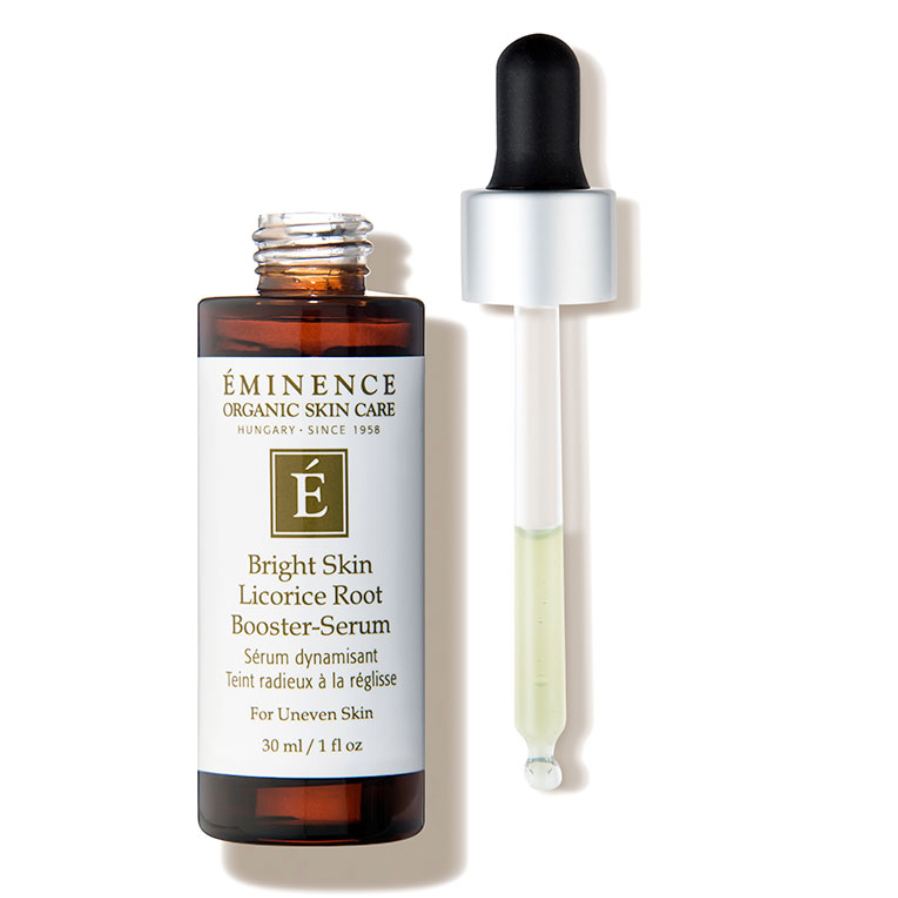 Éminence Organic Skin Care Bright Skin Licorice Root Booster-Serum
$$56
Shop it
Dermstore
"This licorice-infused serum is excellent for post-inflammatory hyperpigmentation" from tattoos, lasers, or sunburns, claims Dr. Green. "It can be used twice daily with sun protection in the morning to gently fade dark spots." She says it'll leave you with lit-from-within glowy skin.
The Best Licorice Toner: Acwell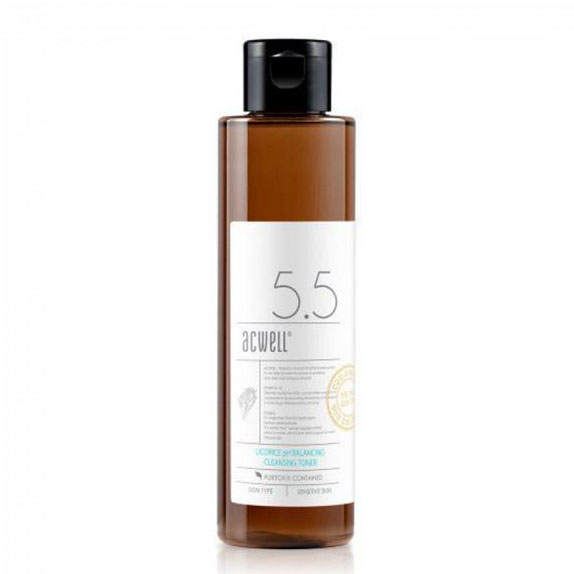 Acwell Licorice pH Balancing Cleansing Toner
$$18
Shop it
Soko Glam
This K-beauty brand features an entire line of licorice root-inspired products. This pH-balancing cleansing toner helps calm and reduce pigmentation, brightens your complexion, and leaves your skin feeling ultra-hydrated as opposed to that dried-out feeling that lots of toners cause.
The Best Licorice Gel for Acne-Prone Skin: Peter Thomas Roth
Peter Thomas Roth AHA/BHA Acne Clearing Gel
$$54
Shop it
Sephora
"I really like that this product is oil- and fragrance-free," says Dr. Marmur. This acne-clearing gel has a powerful combination of salicylic and glycolic acids in addition to licorice root. It helps to target current breakouts and prevent future ones without irritating the skin," she explains. Bye-bye, breakouts!
The Best At-Home Chemical Peel With Licorice: Obagi Clinical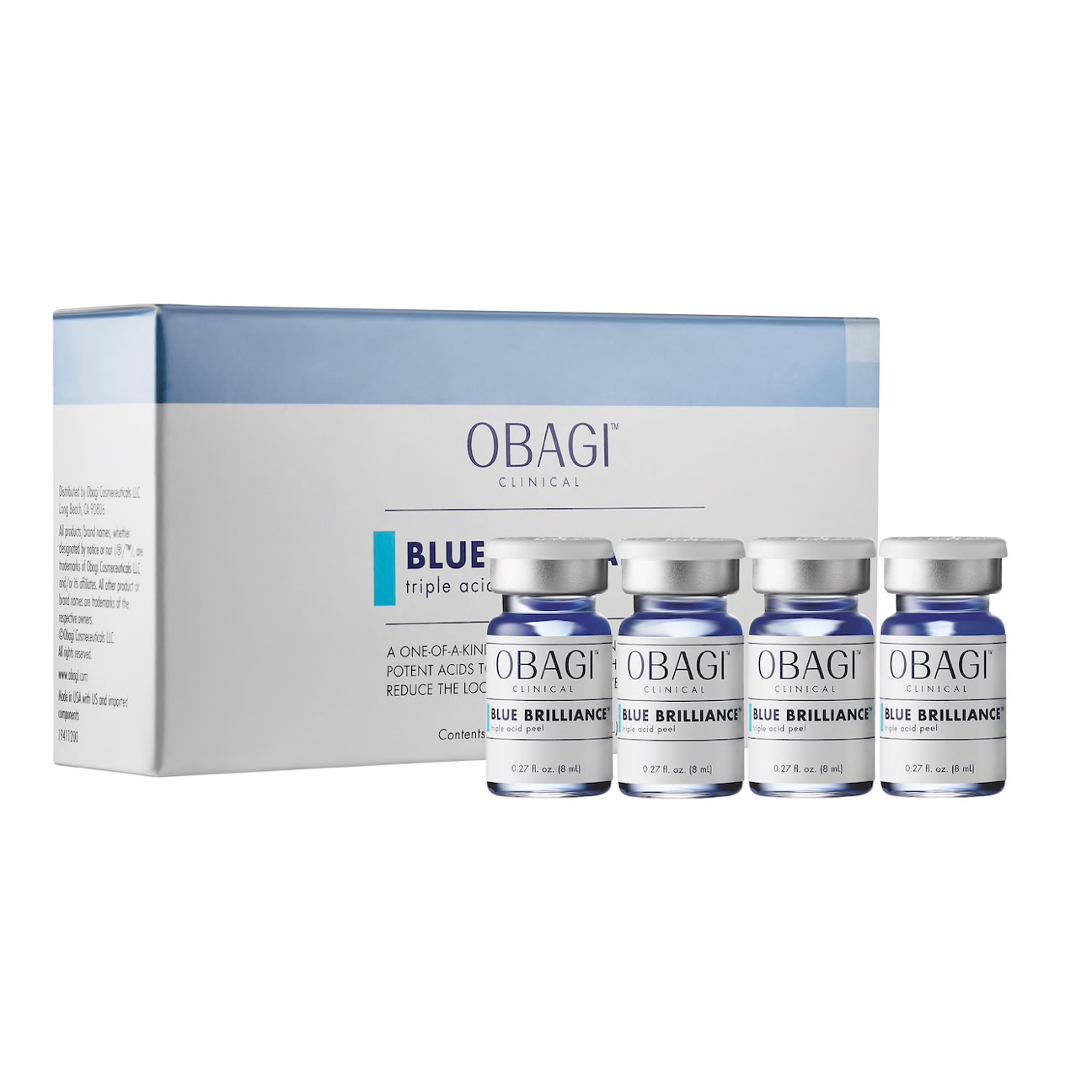 Obagi Clinical Blue Brilliance Triple Acid Peel
$$145
Shop it
Sephora
"This is an at-home chemical peel series that combines salicylic acid, glycolic acid, lactic acid, and licorice root extract to even skin texture and pigmentation over a series of four treatments. This is a great option to boost the effects of a daily skincare routine" while significantly improving the appearance of your overall texture for a flawless foundation, explains Dr. Love.
The Best Licorice Body Spray: Paula's Choice
Paula's Choice Clear Acne Body Spray
$$25
Shop it
Paula's Choice
In addition to licorice root, this acne body spray is packed with 2% salicylic acid to eliminate bumps, pimples, and blackheads. The easy-to-use spray bottle makes this product perfect for treating acne in problematic areas, like on your back. While the skin-perfecting 2% BHA is a longtime favorite, this best-selling body spray may have just made a home for itself in our hearts and on our bathroom shelves.
The Best Licorice Product for Hyperpigmentation: Natrium
Please confirm that product_url, retailer_name, price and primary_image parameters are required in the shortcode
220-20&linkId=645606a6590051d2cc23d28e0ac7b831&language=en_US" retailer_name="Amazon" price="" /]
"This is a daily brightening serum that contains 5% tranexamic acid as well as kojic acid, niacinamide, and licorice root extract. It's a great option for those with melasma and/or post-inflammatory hyperpigmentation to use instead of hydroquinone (a de-pigmenting agent)," says Dr. Love.