Liam Payne has shared how fatherhood has changed him, and it'll totally make you melt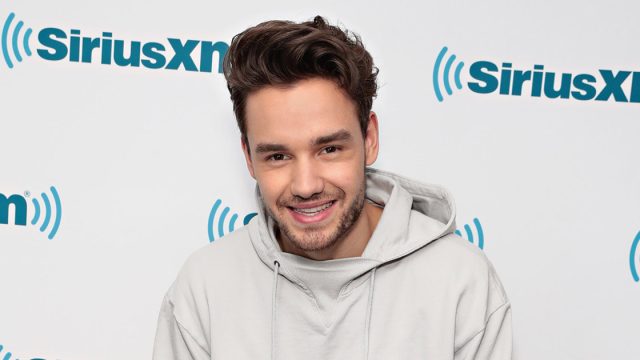 We know that having children is one of the most amazing things that can happen to a person, but every time we hear about how having a baby changed someone's life we can't help but feel all warm and fuzzy inside. Take Liam Payne, who has been chatting about fatherhood and all the changes that have happened in his life as a result.
In case you weren't aware, former One Direction star Liam Payne and his partner Cheryl welcomed their baby boy into the world earlier this year. The happy pair settled on an adorable and wild name for their son, calling him Bear. And while Liam wasn't 100% sure about the name at first, he said that once they'd named their child, it was clear they'd made the right choice.
Now Liam Payne has opened up about what it's been like to welcome his little one into his life.
Speaking on Australian radio show The Kyle & Jackie O Show, E! News reports that Liam had quite the adjustment to his new life as a father.
"When he was first born, I had never even changed a nappy [diaper]," he said. "I never had any younger siblings or people to change nappies on."
The 23-year-old admitted that, if he was being honest, it wasn't his favorite job.
"It's not something I would partake as a hobby. I don't know if I'm speaking on behalf of other dads but you work on your feet because you have to, it's your responsibility," he said.
Liam has previously tweeted about his experiences with diapers, sharing a hilarious GIF from the TV show Friends.
However, despite the ups and downs of changing diapers, and probably being a tiny bit sleep deprived, Liam said that it was still a pretty magical experience.
"The moment that little boy or girl looks in your eyes, your life is changed forever," he said.
Okay, who else is totally melting right now??
Liam also shared how glad he was that One Direction had gone on hiatus as it had meant that he'd had the chance to take a break.
"We hadn't taken any time out, and we needed that, and I'm so glad I did 'cause now I have little baby Bear," he said. "I think that's the most important bit about this time now is taking control of your own destiny and doing what you wish to do rather than as a group of five."
Meanwhile, Liam recently released his debut solo single, the R&B tinged "Strip That Down," with the video expected to drop very soon.
https://www.youtube.com/watch?v=13CdKgFiiXQ?feature=oembed
While we imagine launching a solo career and becoming a new dad at the same time must be pretty stressful, it's so lovely to hear how fatherhood has impacted Liam's life for the better. And we can't wait to see more snaps of baby Bear!