We can officially add advocating for gender pay equality to Liam Neeson's very particular set of skills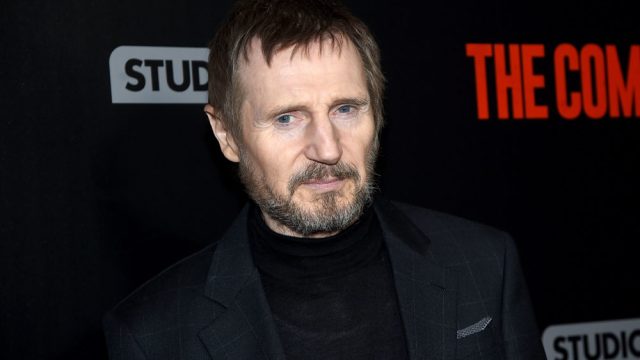 If we learned anything from Taken, it's that Liam Neeson has his (fictional) daughter's back. And through a new interview, we've learned the 65-year-old action star has other women's backs, too. Neeson spoke out about gender pay inequalityand honestly, we'd like for more men to do the same.
The actor shared his thoughts on the #TimesUp movement and gender inequality in a recent conversation with the Associated Press about his new movie The Commuter, and he was quick to offer his support to those efforts:
"There's a lot of discussion about it, and a lot of healthy and necessary discussion about it because the disparity sometimes is f—ing disgraceful."
As common sense as that sounds, it needs to be said, especially by powerful men in Hollywood. At the 2018 Golden Globes, despite a sea of black gowns and tuxes and lapel pins supporting the fight against harassment and gender inequality, not a single man who accepted a trophy during the ceremony made any mention of the movement. They also were hardly asked about it on the red carpet.
Neeson was having none of it: "We, as men, have got to be part of it, you know? We started it, so we have to be part of the solution." As for pay cuts, he says he won't take one because, "There has to be parity."
The lesson here seems to be: These important pushes to level the gender playing field won't go anywhere if men don't get more involved. The entire landscape of professional life needs a makeover and that's not something that should fall on women's shoulders alone.
Plus, if dudes don't get in line and help enact real, lasting change, they'll have Liam Neeson to answer to. And he's a man with a very particular set of skills. We wouldn't recommend making him mad.