Neil Lane has the ~sweetest~ story about Liam Hemsworth getting Miley's engagement ring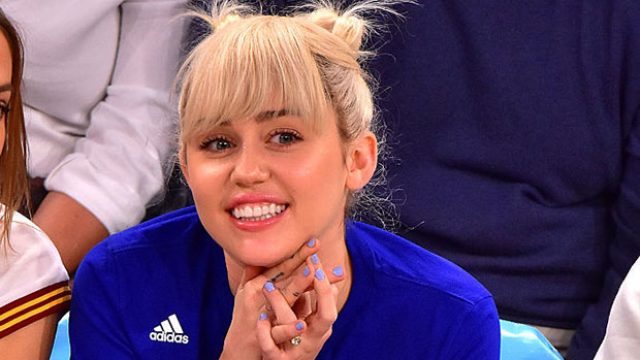 Nobody knows diamonds better than Neil Lane. He's been the go-to for celebrity bling since the '80s, and his creations have been worn by everyone from Angelina Jolie to Madonna. Lane is especially known for his vintage-inspired engagement rings, and recently shared some of the sweet stories behind his most popular creations—including the ring Liam Hemsworth bought for Miley Cyrus.
"Miley Cyrus's was really special. I'm not sure I could ever recreate the magic that went into that ring," the jeweler told Rackedin a long interview. "I used this beautiful old 19th-century stone, cushion cut. It took a while to come up with the perfect setting—I didn't want it to be contemporary-looking, it had to have a vintage vibe."
Miley's engagement ring has been the talk of the town for months now. She's been spotted wearing it numerous times, and we're all wondering the same thing: Are she and Liam back on? All signs point to yes, as she was recently seen wearing it at a basketball game. It's a gorgeous stone, and according to Lane, the ring is packed with meaning.
"Liam loved the idea of the vintage song—it was cool and chic and different, and with Miley you want to find something really special," Lane shared.
We love that Liam put so much thought into finding Miley the perfect stone and setting that complements her personality. And we're not going to lie — we kinda hope we get a Neil Lane engagement ring, too, some day!