Liam Hemsworth bought Miley Cyrus the most beautiful birthday ring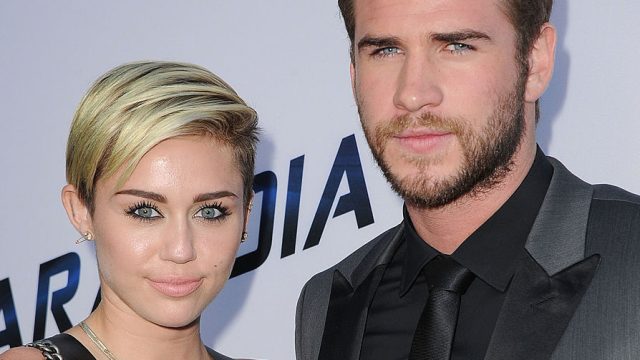 We're having some serious relationship goals right now. For her 24th birthday, Liam Hemsworth gave Miley Cyrus a ring, and it's perfection. This is technically the second ring Cyrus currently has from her fiancé, the first being a (re)engagement ring.
Cyrus is celebrating her birthday today, and both she and Hemsworth posted adorable photos of her gifts. It's clear that Hemsworth is super aware of Cyrus' style and what makes her happy. (AKA smiley faces and happy, colorful things.)
It's unclear whether or not Hemsworth DIY-ed the package himself, but we're going to assume he did. Because OMG it's the cutest thing ever.
"Happiest birthday to my favorite little angel!" he wrote on Instagram.
And Cyrus posted a closeup of the rainbow ring and the ridiculously adorable packaging that is SO her.
"Look at datttt Rainboooowwgwwwww rock!" she wrote. "You always know how to make my 'grubby little kid fingers' *SHINE*!!! ❤️💛💙💜💚 (P.S. please take notice of that beautiful packaging!!!! )"
Missing is her massive engagement ring that Hemsworth gave her back in 2012. She chooses to only wear it sometimes, which is probably a good thing — because it definitely would have distracted from her brand new gorgeous ring.
Aside from the birthday ring, he also gave her gold star-shaped smiley face balloons along with a beautiful bouquet of multicolored flowers.
"Best bday evaaaaaa!!!!!!! Thank you my loooooove ❤️💙💜💛💚"
Happy 24th birthday, Miley!!!!!