Liam Hemsworth and Kate Winslet had "instant chemistry" on set of "The Dressmaker" and we're totes shipping it
If it's one thing we know to be true, it's this: Liam Hemsworth is a god among mere mortals and Kate Winslet is a timeless beauty. Was there any doubt that these two, despite a 14-year age gap, would be *perfect* together onscreen?
According to Jocelyn Moorhouse, director of the upcoming romantic comedy The Dressmaker the two A-listers star in, Liam and Kate did in fact have "instant chemistry" from the moment they stepped on set.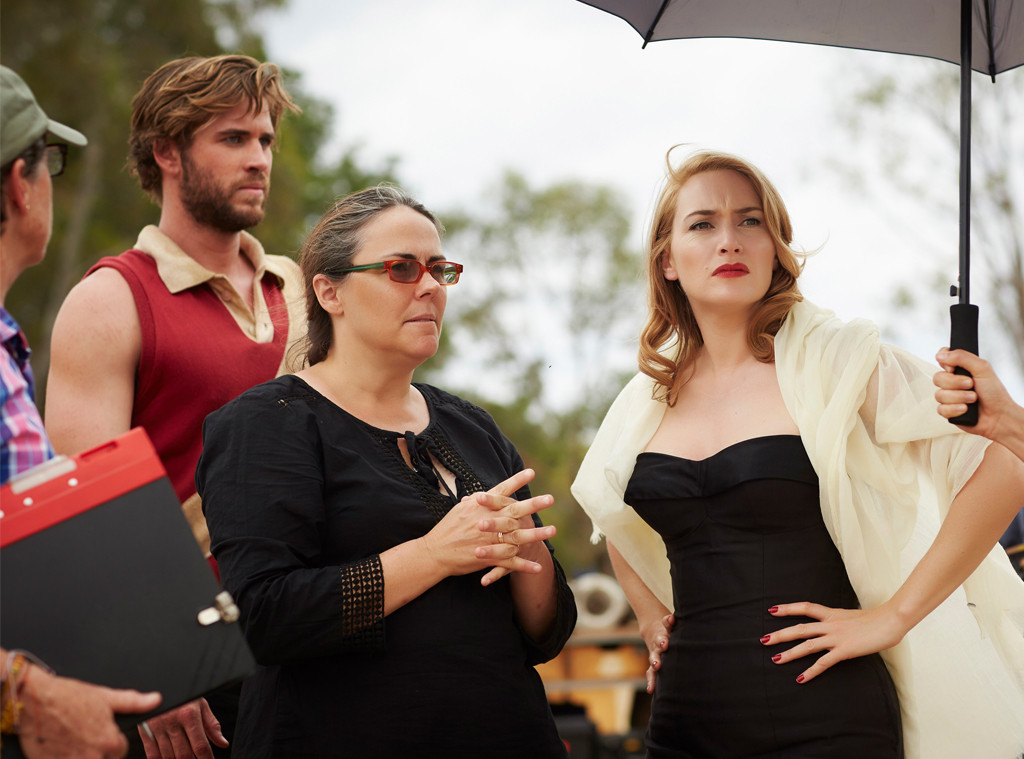 "We didn't have much time to rehearse," said Moorhouse. "He'd come straight off of The Hunger Games. We had one read-through the night before and then as soon as I saw him looking at her with those beautiful blue eyes of his and the way she looks back at him, I was thrilled. I knew, yeah, instant chemistry! These two are gorgeous together."
Well, yeah they are! We're totally shipping this onscreen chemistry!
And get this! One of the first scenes the two shot together involved him stripping down to just his underwear — a scene that Moorhouse said Kate was having a lot of fun filming. "It was a potentially embarrassing scene for him," she dished. "But then again, he's quite impressive without his clothes on so he really had nothing to do worry about. Kate and Judy were having a great time doing as many takes as possible."
Does anyone really blame her? I'd do a thousand takes of that scene, no problem!
The Dressmaker hits theaters later this month on September 26, 2016. You can watch the trailer below!
https://www.youtube.com/watch?v=DMEu-1CIB_I?feature=oembed