Liam Hemsworth just supported Miley Cyrus in the most heartwarming way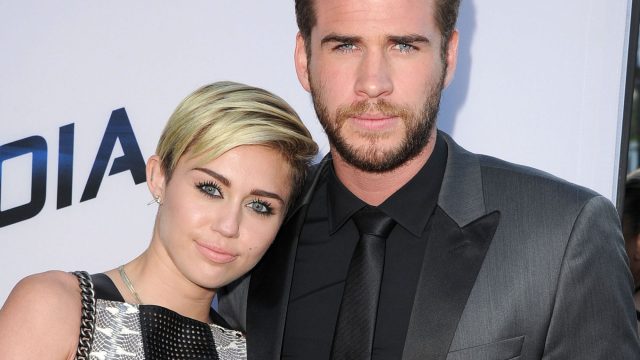 The couple that promotes each other's creative endeavors, stays together! For instance, Liam Hemsworth just supported his fiancé, Miley Cyrus, by promoting her latest music video on his Instagram. Hemsworth reposted a snippet of Cyrus' video for her single "Malibu" that Cyrus had posted on her own account. (The video and song premiered earlier today and fans are ~loving~ it.)
What's even cuter is the fact that Cyrus wrote "Malibu" for Hemsworth. She told Billboard that she wrote the song while in an Uber on the way to The Voice — you know, as you do. Cyrus said she wanted to share her firsthand account of how she felt in her relationship rather than have tabloids speculate rumors.
https://www.instagram.com/p/BT9YRkylH3k
After the last break between she and Hemsworth, Cyrus dove into her work and barely came up for air. She told Billboard,
"I needed to change so much. And changing with someone else not changing like that is too hard. Suddenly you're like, 'I don't recognize you anymore.' We had to refall for each other."
https://www.instagram.com/p/BQhHKtmFt57
They did "refall" for each other and judging by the lyrics in "Malibu," they've been strong ever since. One of the lyrics that stands out and makes our hearts smiles goes,
"I never would have believed you if three years ago you told me I'd be here writing this song. But here I am. Next to you."
https://www.youtube.com/watch?v=8j9zMok6two?feature=oembed
We are so in love with Hemsworth and Cyrus' love! We can't wait to hear the other songs Cyrus has tucked away. If they're as candid and wonderful as "Malibu," then we are already huge fans!