Liam Hemsworth celebrates Christmas early with the Cyrus fam because holidays in a relationship are all about time management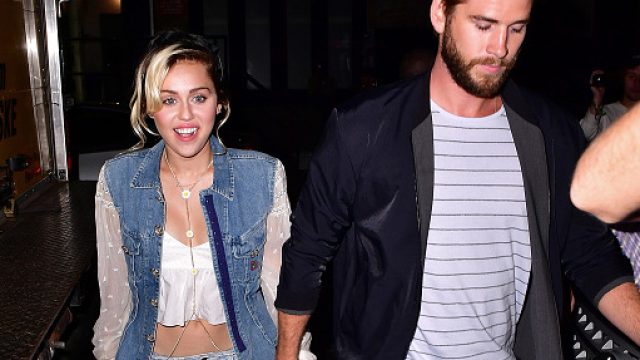 The Cyrus Christmas has officially begun! Actor Liam Hemsworth celebrated Christmas early with Miley Cyrus and her family and it looked wonderful.
On Tuesday, exactly five days until the actual holiday, the Cyrus group had their own merry night and Hemsworth joined in on all the fun.
"Cyrus fam Christmas in full swing 🎄," Brandi Cyrus captioned a full-family photo.
The happy holidays picture included the entire Cyrus crew including, dad Billy Ray, mom Tish, Miley, her fiancé Liam, and siblings, Brandi, Trace, Braison and Noah.
The group posed around their Christmas tree, which is silver with pink and blue ornaments…untraditional, but we like it!
In typical Miley fashion, The Voice coach donned a comfortable and outrageous ensemble and it was awesome. She rocked pink sweats, a star robe and cat ears to be exact.
Hemsworth on the other hand, looked casual and sleek in jeans and long-sleeved shirt. We're loving the Australian actors smirk as he stands next to his future father-in-law, who looks like a total badass as usual.
Throughout the day, the "Wrecking Ball" singer also spent time with some of the family's dogs, and of course posted photos with them.
She cuddled with Sammy first…
https://www.instagram.com/p/BOQSUUxhTrf
And then laid on the floor with another one of her furry friends.
https://www.instagram.com/p/BOQv0cPBTrW
Could an early Cyrus Christmas mean Miley is headed to Australia for the actual holiday? Could she be splitting time with her fiancé's family? We're hoping that she is, because that would be so freaking cute.
If she does go down under, we're voting for her rocking one of her many outrageous Christmas sweaters…they are too good not to wear all month long!