13 LGBTQ romances you can read before LGBT History Month ends
October is LGBT History Month! Founded in 1994 by high school teacher Rodney Wilson to encourage schools and universities to learn more about the community, it's a month-long commemoration of LGBT history that coincides with National Coming Out Day on October 11th, as well as the first and second LGBT marches on Washington in 1979 and 1987. Several organizations such as GLAAD and the Gay, Lesbian, and Straight Education Network (GLSEN) have been instrumental in bringing the month into mainstream media. LBGTHistoryMonth.com annually honors 31 icons and their accomplishments throughout the month.
While much progress still needs to be made, LGBTQ people's experiences and history have been increasingly reflected across various platforms in culture, from TV and film to literature. And this is the perfect time to celebrate LGBTQ books.
This month, NBC News put together a roundup of historical books that chronicle the evolution of the gay rights movement in the world and highlight people who have sacrificed their lives and fought for gay rights. Here at HelloGiggles, we recently published an essay about the power of trans literature, and its ability to help people come out.
Now, we want to add queer romance novels to the mix.
Romance novels are a billion-dollar industry with dedicated readers and authors who embrace different tropes and characters, and they have an entire sub-genre dedicated to LGBTQ romances. While these books do not necessarily look at the history of the LGBTQ movement, they focus on an important element of the queer experience: romance.
These books celebrate LGBTQ love as part of everyday life.
They celebrate the relationships that gay, lesbian, bisexual, transgender, and queer people have with one another while navigating the complexities of their own identities.
These adult and YA novels stress and internalize the importance of their own love stories, which is especially necessary in the face of marginalization.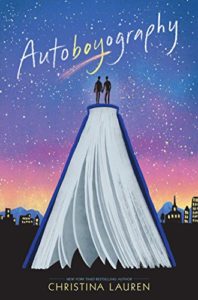 A heartfelt and deeply profound book about acceptance and finding love, Autoboyography explores the sexuality of two boys against the backdrop of strict Mormonism in Provo, Utah.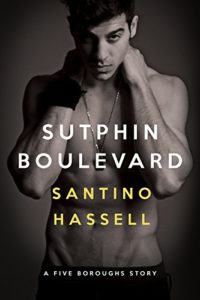 Sutphin Boulevard is a raw and gritty love story between characters Michael and Nunzio. Together, they leave their disastrous home lives and find jobs in places where people accept them for who they are, supporting each other through thick and thin. But when problems arise in Michael's personal and professional life that threaten to drown him, he needs to make sure he doesn't take Nunzio down with him.
4Him by Sarina Bowen and Elle Kennedy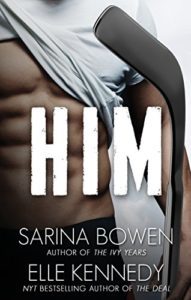 Him is a fun and sexy sports romance in which a particularly steamy night at hockey camp irrevocably changes Jamie Canning and Ryan Wesley's friendship. Years later, they run into each other when their respective college hockey teams compete at the national championship. Jamie has a girlfriend now, but he's never forgotten how it felt to be with Ryan all those years ago, forcing him to reevaluate his own identity.
A heartrending and emotional story in which Mateo Torrez and Rufus Emeterio discover they will die today, and bond in their mutual desire to live life to the fullest one last time.
6Treasure by Rebekah Weatherspoon
In college, Alexis Chambers unexpectedly meets the stripper from her sister's bachelorette party. Trisha Hamilton, aka Treasure, has gone through a lot to put herself through college, and Alexis is grappling with the pressures of being something she isn't.
7Strong Enough by Melanie Harlow and David Romanov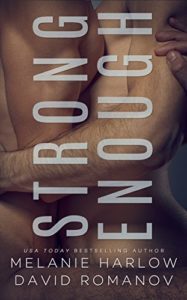 Strong Enough is proof that love can grow in the most unexpected places. Maxim and Derek meet when Maxim comes to America. Derek was raised with a rather strict set of beliefs, and he is at a loss as to how to deal with the unexpected rush of emotions and sexual curiosity he feels in Maxim's presence. He attempts navigating these previously untapped feelings while trying to have a bond with someone who's already so many steps ahead of him.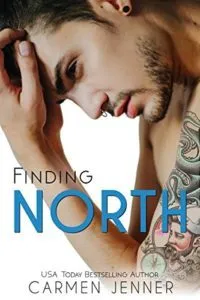 Finding North is a touching novel about the powerful attraction between two friends forced to grapple with the stakes of their love and the weight of their identities in a bigoted small town.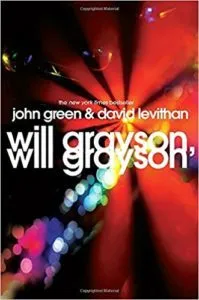 Memorable and moving, Will Grayson, Will Grayson looks at the lives of two teenagers whose identical names entwine their lives, taking them on a path to friendship, love, and sexual awareness.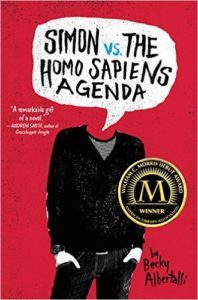 This critically-acclaimed book journeys through the life of a 16-year-old boy who isn't openly gay. When a personal email is leaked, he must make sure it doesn't expose his sexuality, all the while maintaining his budding relationship with another boy named Blue.
An intriguing and steamy story, The Soldier's Scoundrel finds two men from different worlds drawn to each other, but constrained by class and social differences in historical England.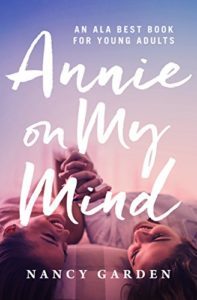 A revolutionary coming-of-age novel that sparked controversy upon its release in 1982, the story revolves around two high school girls who are learning about each other as much as they are learning about themselves and their own needs . Their friendship evolves into romantic feelings, much to the chagrin of their community and parents.