LGBTQ people are still severely underrepresented in Hollywood movies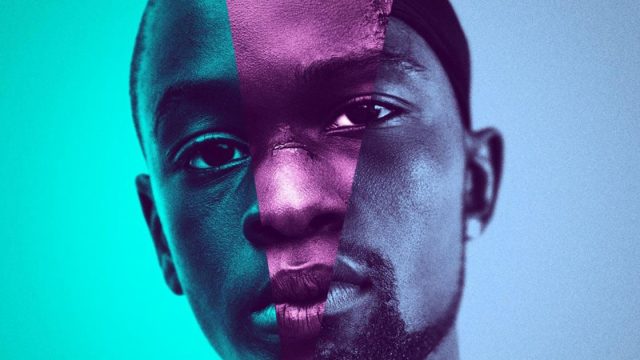 A new report published by media monitoring organization GLAAD has discovered that LGBTQ people are still "nearly invisible" in major movies.
While reports earlier this year proved that TV had more LGBTQ representation than ever before, it seems that, according  GLAAD's fifth annual Studio Responsibility Index, Hollywood blockbusters are still lagging behind. The news comes after LGBTQ movie Moonlight's historic win at the Oscars this year, which GLAAD president and CEO, Sarah Kate Ellis, said "sends a strong message to the film industry that it needs to embrace inclusive stories."
According to GLAAD, the Studio Responsibility Index "maps the quantity, quality and diversity of lesbian, gay, bisexual, transgender, and queer (LGBTQ) people in films released by the seven major motion picture studios during the 2016 calendar year." 
According to the report, out of the 125 movies released by major studios last year, only 23 contained characters that identified as LGBTQ. While this is up 1% from 2015, the study stated that 10 of those 23 movies gave LGBTQ characters less than one minute of screen time.
While any representation is good, GLAAD noted that 83% of characters shown were gay men, with lesbian representation increasing by 35%, a rise from the previous year. The amount of bisexual characters also rose to 13% compared to just 9% from 2015's report, yet there was only one transgender inclusive film.
In terms of racial representation among LGBTQ characters, the numbers actually declined. Only 20% of the characters were people of color in 2016, a reduction from the 25.5% in 2015.
"Of the 70 LGBTQ characters counted, 48 were white (69%), nine were Black/African American (13%), one was Latinx (1%), and four were Asian/Pacific Islander (6%). Eight characters (11%) were non-human (Disney's Zootopia, Sony's The Angry Birds Movie and Sausage Party)," the report stated.
The industry watch dog also introduced a new grading system for the major studios — excellent, good, insufficient, poor, or failing — with only one studio (Universal) managing to achieve an insufficient. The rest all landed with poor or failing ratings. "Mainstream film continues to lag far behind TV and other forms of media when it comes to LGBTQ representation," the report argues, noting that LGBTQ representation in movies was still often problematic or offensive.
"Looking back at five years of the Studio Responsibility Index (SRI), there remains very little consistency in representation of LGBTQ characters," said Sarah Kate Ellis in a statement on the GLAAD website. "This inconsistency is seen in the year-to-year data as studios drop several grades, as well as within the studios' yearly lineup in which a single studio will release both standout inclusive films alongside more problematic portrayals."
Continuing, Ellis said that studios continued to make the same mistakes.
"This includes LGBTQ characters who lack substance and are often treated only as a punchline, a dangerous message which keeps old prejudices alive both here in the U.S. and around the world where these films are distributed," she added. "Hollywood must do better to question what they are really communicating to audiences."
While movies like Beauty and the Beast and and the recent Power Rangers reboot introduced small LGBTQ storylines, Ellis noted that movies like comedy CHiPS still played into outdated ideas of gay panic and gay people as the butt of a joke.
"With many of the most popular TV shows proudly including LGBTQ characters and stories, the time has come for the film industry to step up and show the full diversity of the world that movie audiences are living in today instead and end the outdated humor seen in many films," she said. "Films like Moonlight prove there is a huge opportunity to not only tell LGBTQ stories worthy of Oscar gold, but to open the hearts and minds of audiences here and around the world in places where these stories can be a lifeline to the people who need it most."
Given that we know representation in movies matters, clearly there's still more to be done when it comes to how Hollywood handles LGBTQ stories and narratives. Luckily, GLAAD have said that they are going to be putting added pressure on Hollywood studios, making sure that they are held accountable for who they are — or who they're not — representing.
To view the full GLAAD report visit their website here.