6 People on What It's Like to Come Out as LGBTQ+ During the Pandemic
""It was the realest conversation we've had in years."
Without the parades, Pride looks different this year—but that just means that LGBTQ people across the country are finding new and innovative ways to celebrate and honor their identities. Pride Inside & Out is dedicated to amplifying these stories, from the queer couples taking care of each other through a pandemic to the folks using quarantine to come out to those they love.
June 1st marked the start of Pride Month in the U.S., but with the coronavirus (COVID-19) pandemic going on last year, celebrations and shows of allyship look much different. Pride is often a time for the LGBTQ+ community to come together and feel empowered to be their authentic selves, but since gathering in large groups was not safe in America, many LBGTQ+ people and allies were finding new ways to celebrate. For some, this looked like having Zoom parties with queer friends or donating to foundations that support the community, like GLAAD or The Trevor Project. For others, though, it looked like coming out as LGBTQ+ to friends and family they're stuck at home with during quarantine.
The reasons for coming out now vary. Having a prolonged time to be with loved ones can be comforting, providing a space to have honest discussions about identity that you previously may not have felt ready to talk about. The pandemic can also act as a reminder that life is short and gives you the motivation to stop hiding who you are. And even if you're not quarantining with loved ones, it can feel safer to come out from far away, over phone or video chat.
HelloGiggles spoke to six LGBTQ+ people who came out during the pandemic to learn why they decided to do it and what the experience was like. Here's what they had to say.
"It was the realest conversation we've had in years."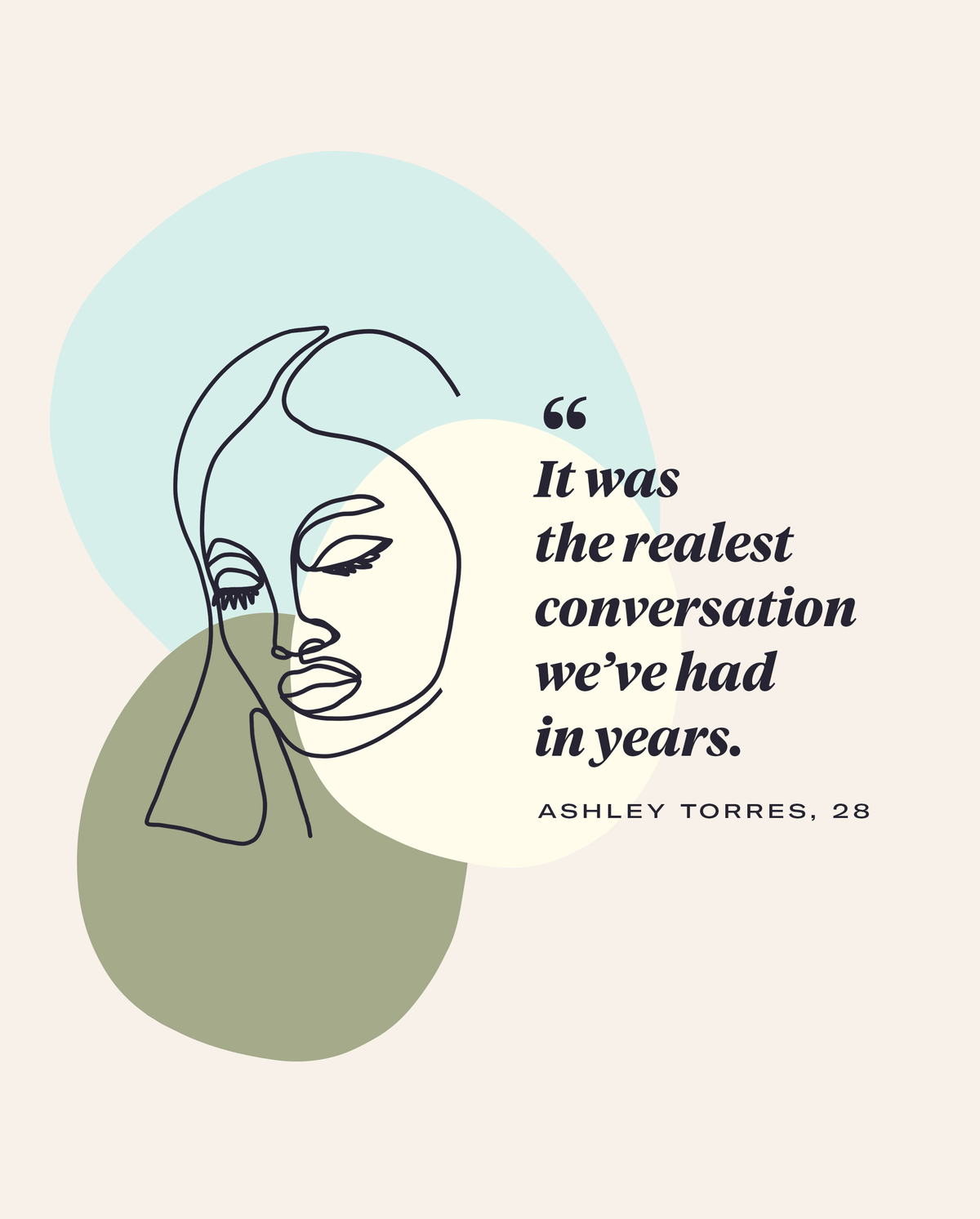 "When I met a gorgeous Canadian girl and had my first same-sex relationship, it was the first time I felt seen. Her hazel eyes and soft lips made me feel like I could take on the world. The connection was too special to taint with shame or doubt. My partner and I kept our relationship strong through modern technology and adventures every other weekend. After coronavirus closed the Canadian border, I naively believed the virus would pass. When it didn't, the relationship deteriorated. I found myself brokenhearted, listening to a playlist she'd made me.
"At this time, I was living at home with my family. My sister knew I was in a same-sex relationship, but my mom remained in the dark. I was afraid to tell my parents I thought I might be bisexual. My sister's openly bi and no one cared, but I still felt I wouldn't be the perfect daughter if my family knew. Yet determined to close this chapter with grace, I needed to communicate what I was going through to my mother. I knocked on her door, sat on her bed, and told her my relationship ended. She looked at me quizzically, because she assumed I was traveling to Canada for work, not for a relationship. 'Well, tell me about him. Does he have kids?' she asked. I smiled. 'Yes, she does,' I replied. 'Oh! Wait. Okay, so you were dating a woman and she has kids,' she said, processing out loud. I told her we were together for several months, and my mom responded, 'Tell me everything!'
"There was no judgment and no sign of disappointment. It was the realest conversation we've had in years. I didn't want it to be a big deal; I wanted her to know my expectations in a relationship remained the same regardless of the gender of the person I was dating. Unknowingly, I felt a weight lift off me."
— Ashley Torres, 28
"Now, my support circle is a bit bigger."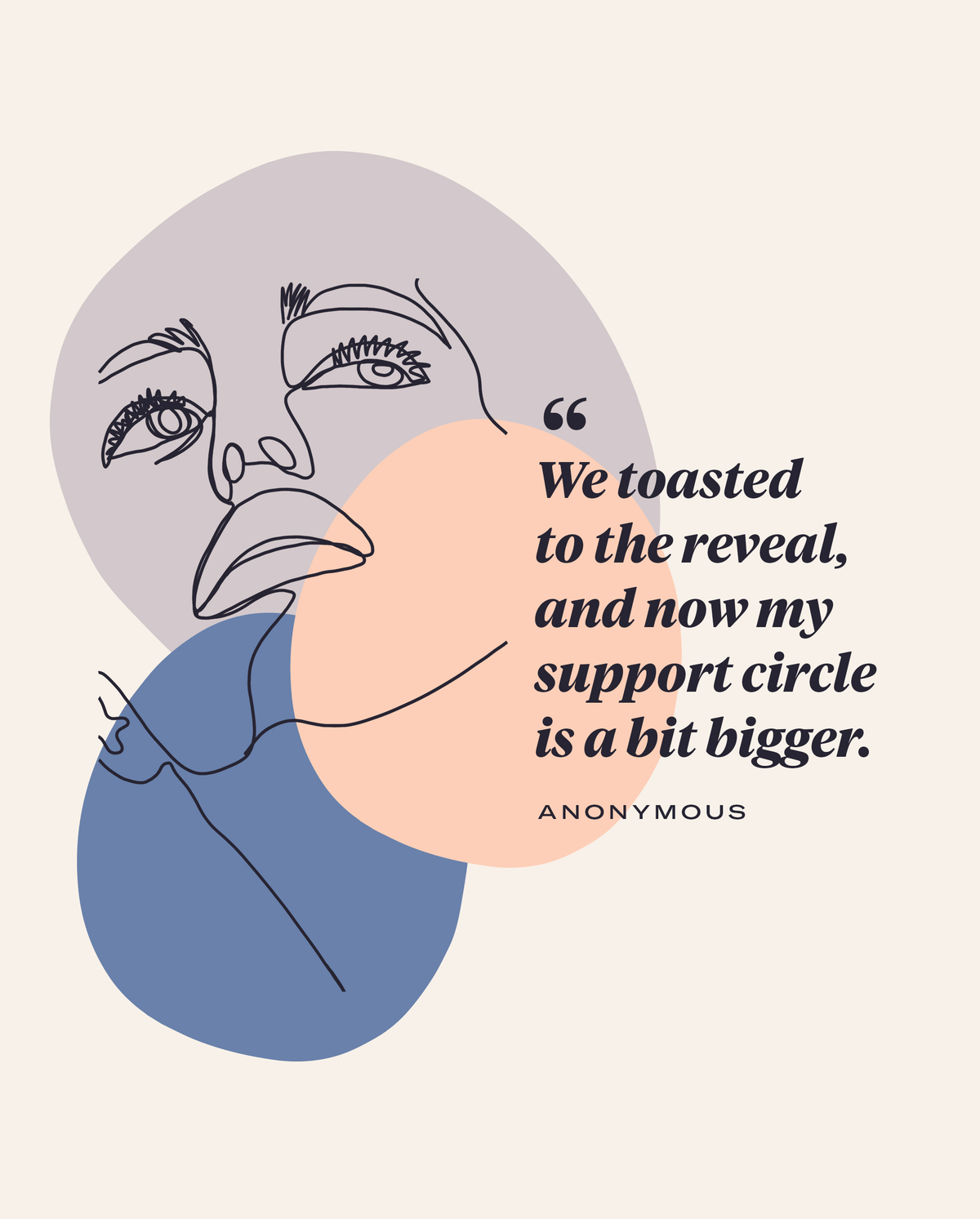 "My neighbor, who I've lived near since childhood and have been hanging out with during quarantine, accidentally spilled some beans about my sexuality in front of her mom. We all paused and looked at each other. Her mom said, 'You know, I watched you grow up…I've known about this since you were 10 years old.' I said, 'Wow that's crazy, cause I didn't know until I was 15!' We toasted to the reveal, and now my support circle is a bit bigger."
— Anonymous
"I was so thankful and relieved to not hide a part of me from my friend anymore."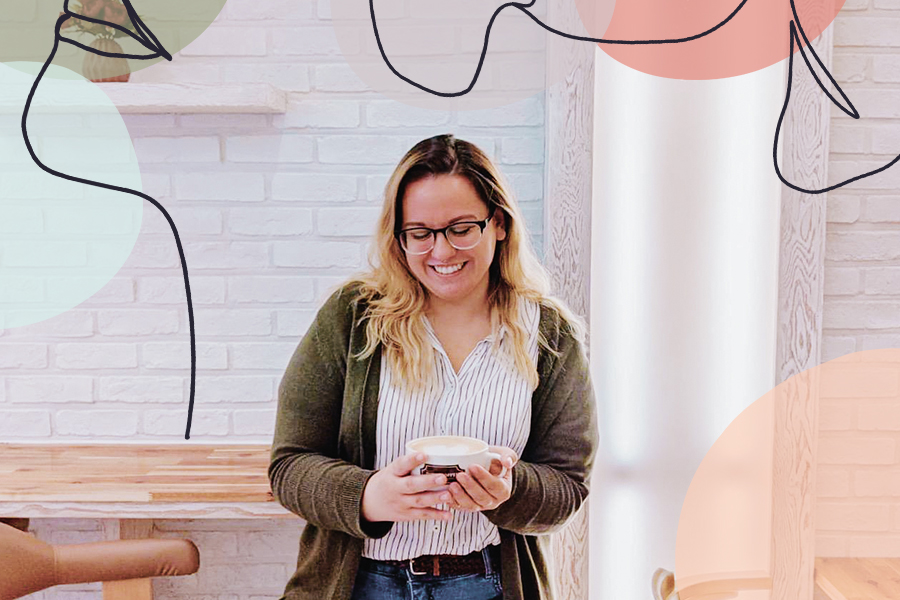 "I moved to Daegu, South Korea in February of this year. I never really 'came out' back home in Pittsburgh, PA. It wasn't taken lightly by some of those I did tell, which only made me feel the need to keep quiet and hide. In Asia, the LGBTQ community is considered even more taboo than in the U.S. Since moving here, I've made three really close friends, one of whom I spend the most time with because we live in the same district. I felt that by not being honest or open about my sexuality with my new close friend, I was hiding a deeper part of myself. Though I don't believe anyone is solely defined by their sexuality, I wanted to be able to share and discuss things in my life about that part of me.
"My friend and I went to Starbucks last Sunday (restrictions have been lifted for the time being), and when we sat down with our iced caramel macchiatos, I blurted out, 'I need to tell you something.' Naturally, she looked at me with concern. I tried to maintain a serious composure, but I laugh when I'm nervous, so I started giggling uncontrollably. She looked at me with confusion. 'Is everything alright?' she asked. 'Yeah, I'm just queer,' I replied.
"I was comforted when she smiled and let out a chuckle of relief. 'Aw, Tammy! Thanks for telling me,' she said. I told her about how I had known since the age of 12 that I was attracted to particular girls in the same way I was attracted to Nick Jonas. We both laughed and I cried. I was so thankful and relieved to not hide a part of myself from my friend anymore. I don't know if moving halfway across the world gave me more courage to be open about who I am, but I'm even more encouraged (or at least not afraid) to be vulnerable and open about my sexuality whenever I go back to America."
— Tamara Jo, 27
"A tiny part of me felt like I wouldn't be 'in trouble' since I'm quarantined in a city across the country from [my family]."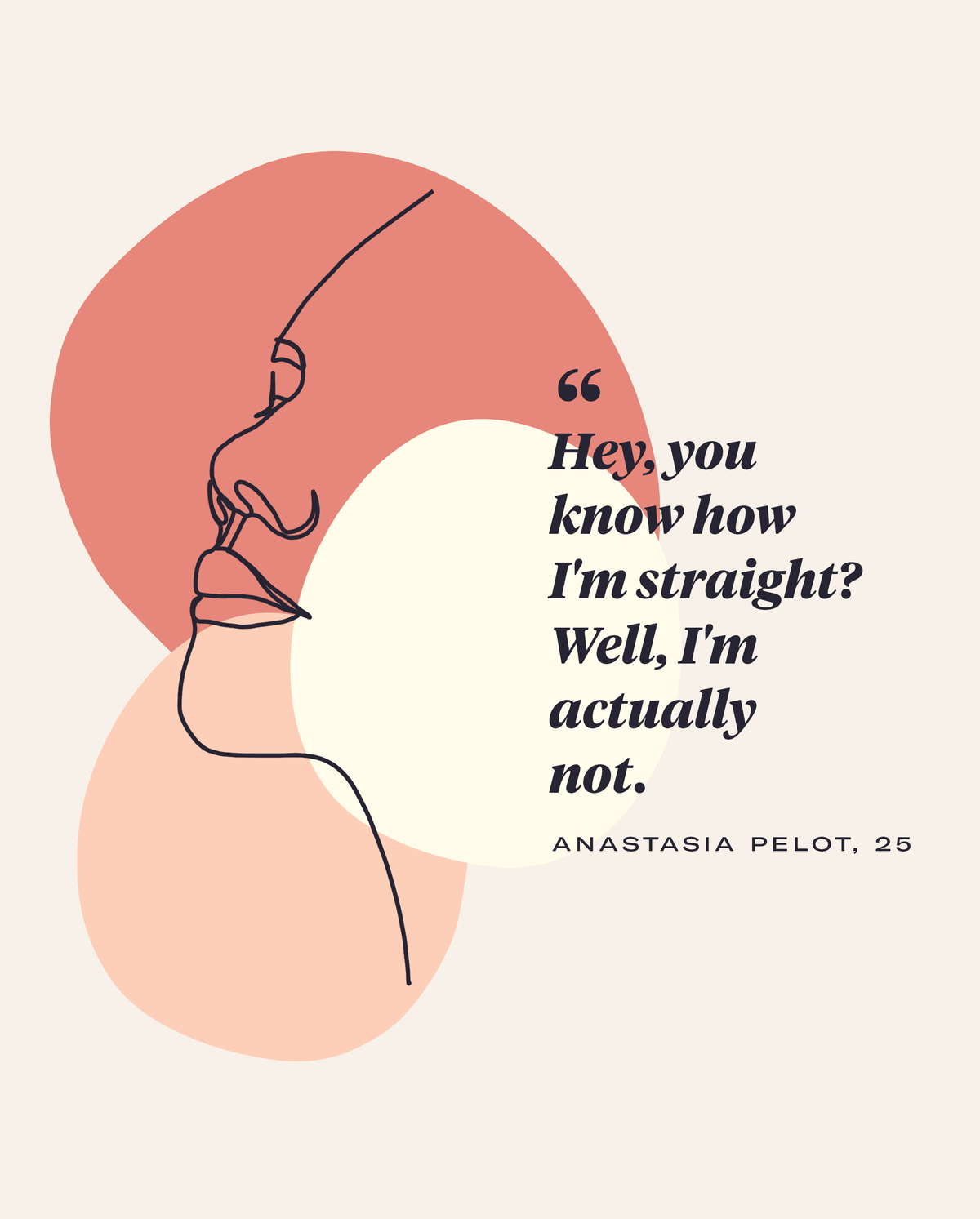 "This pandemic made me feel like there were so many more things to worry about in life than how my very conservative family would react to the gender of [the person] I was dating. With that in mind, I called my mom, dad, and very close aunt—who is more like a grandmother to me—over the course of a few days and told them each in a very lighthearted tone, 'Hey, you know how I'm straight? Well, I'm actually not.' I guess a tiny part of me felt like I wouldn't be 'in trouble' since I'm quarantined in a city across the country from them.
"Their responses ranged from confused to accepting to uncomfortable. After fielding lots of questions (including 'Well, what's the difference between going out as friends and going on dates with girls?'), the whole experience made me realize that I could've handled any response they threw at me. I'm almost 26, and who I love and choose to date is my business. It did, however, give me an extreme appreciation for teens and kids who are quarantined with families that don't accept them and make them feel less than."
— Anastasia Pelot, 25
"I can't wait until the day I can finally meet with people from my community in person."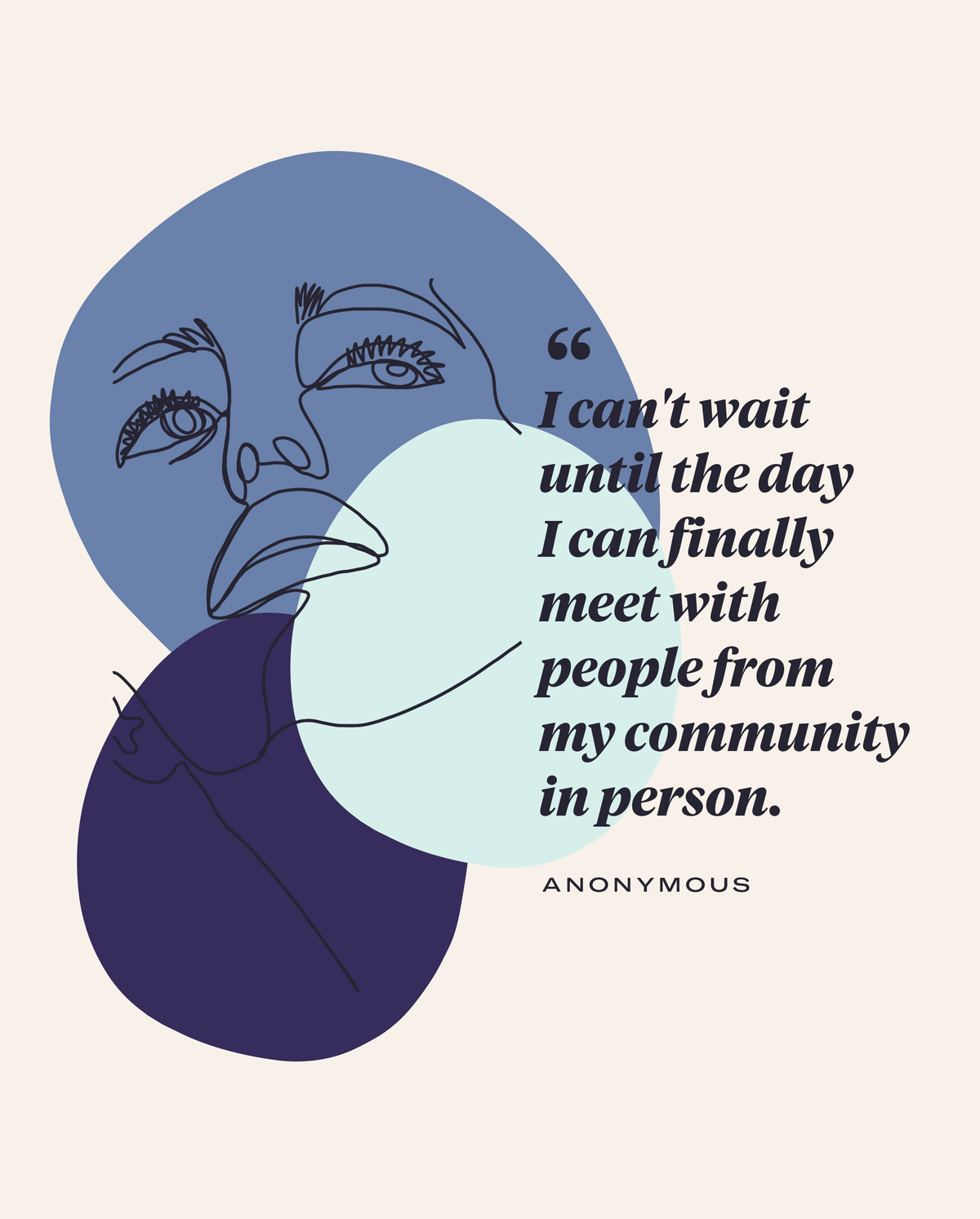 "I've been bisexual in my mind for a while. But I was already in a committed relationship with my current husband, so it seemed to not matter. Fast-forward to this spring, and I found myself blurting it out over breakfast one day in April. It's nice to have this forced time spent in quarantine to figure out [together] what changes and what doesn't change between us now that he knows.
"But I'm so bummed that my first Pride month is just me sitting at home! I know there are virtual events still happening, but because I'm new to the community, it's hard to know where to look. Most days my life has not changed at all; then other days I realize I've spent hours scrolling through Autostraddle or talking to other fans of the podcast Buffering the Vampire Slayer, and I feel like a whole new person. I'll always be grateful to this time for pushing me to say my thoughts out loud, but I can't wait until the day I can finally meet with people from my community in person."
— Anonymous
"I woke up 50 days into quarantine and thought, '10 years is a long time to be invisible.'"
"During a time when everyone must be contained and locked inside, coming out in quarantine felt liberating. I've known of my attraction to all genders since I was 14. On my 24th birthday, I woke up 50 days into quarantine and thought, '10 years is a long time to be invisible.' In some ways quarantine squeezed the truth out of me. I had so much time away from the outside world that judgment started to matter less. With a global pandemic raging on outside, did I really want to die with this secret? It really put things in perspective for me.
"After coming out to my parents on my birthday video call, I posted on my personal Instagram account so I could reach as many people in my life as possible. I'm lucky to have received only positive responses. Coming out didn't take away all of my self-doubt or internal biphobia, but it cleared enough space for me to focus on my needs.
"Now that I'm not muzzled by my own fear, I hope I can help others—even if it's just by being another story of a bisexual person online. Those stories saved me when I felt alone, self-isolated or otherwise."
— Melanie Whyte, 24
For more Pride Inside & Out stories, click here.