Let's talk about the two most stylish episodes from "Black Mirror" Season 3
Black Mirror is one of the most demented, creepy, and absolutely brilliant shows on TV these days. Don't you just love how dark and twisted every single season is? I'm still completely traumatized from the Prime Minister/pig episode. The newest season is finally upon us, and while it's still extra spooky and makes me very afraid of my iPhone, it was also visually beautiful and stylish in a way past seasons haven't been. In particular, the first episode, "Nosedive," and the fourth episode, "San Junipero," were a feast for the eyes!
(Spoiler Alert!!) The beautiful pastel palette in "Nosedive" was the perfect setting for Bryce Dallas Howard's meltdown, and "San Junipero" combined the music of our childhoods with a lovely beach destination that I just wanted to jump right into! So let's ignore all the warning messages about the dangers of the Internet and social media for a moment and just talk about how divine the fashions from those two episodes were, okay? But first, do me a favor and put some tape over your computer camera. (SHUDDER.)
Let's discuss "Nosedive" first. Every single outfit that Bryce Dallas Howard's character, Lacie, wears is pure pastel perfection. The pinks and blues that she dons are the perfect contrast to her crumbling life. And they just so happen to be this year's Pantone colors!
According to Sinead O'Sullivan, of the show's costume designers, all of Lacie's clothing was custom made.
Even her blue bathrobe and towel are absolutely divine! She looks like a Disney princess who just stepped out of the shower!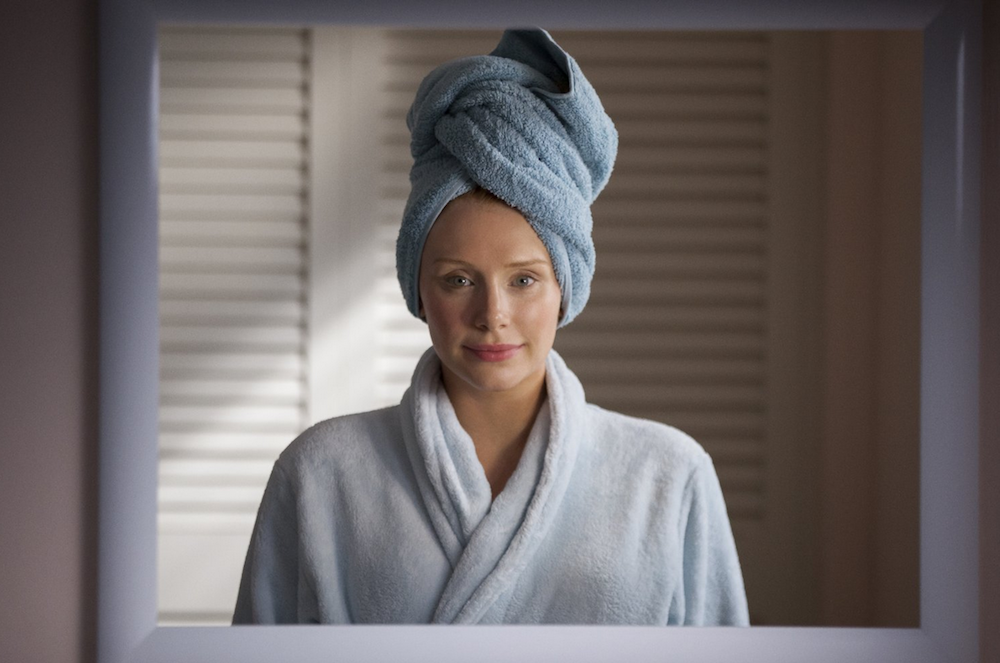 The pastels in this seemingly cookie cutter world totally added to the overall creepiness of the episode, don't you think?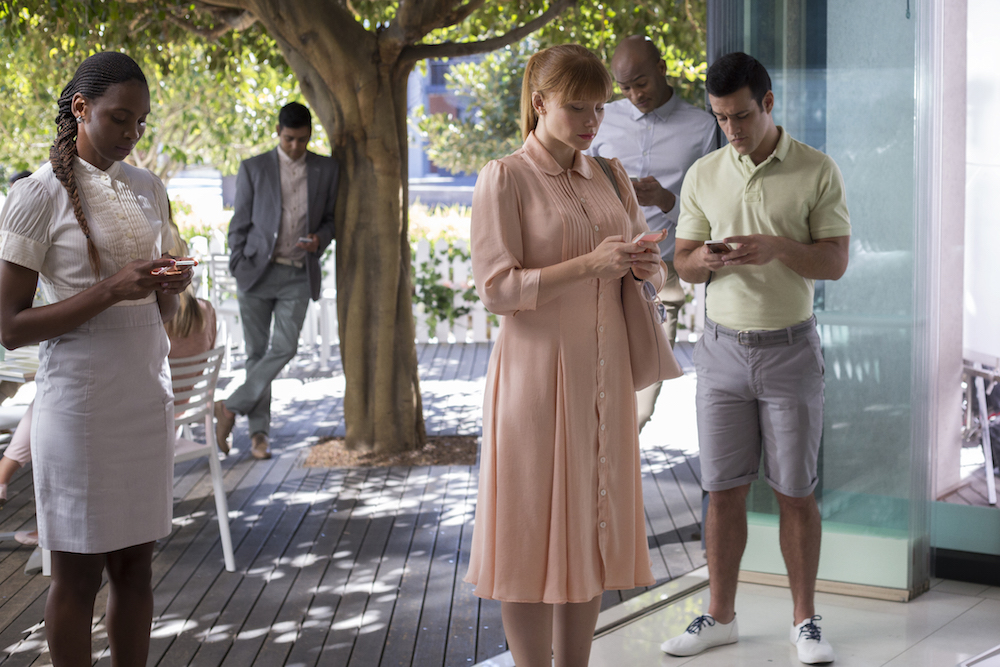 How could anything possibly go wrong when you're wearing this sweet number? (But seriously, where can I get this?)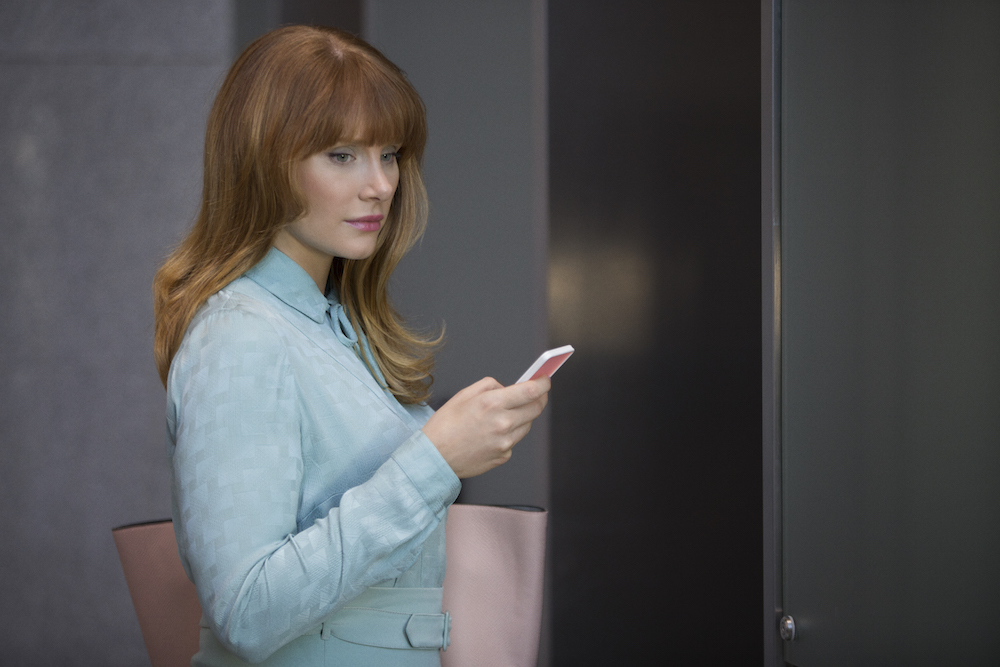 And if that's not the most Instagram-able wedding, then I don't know what is!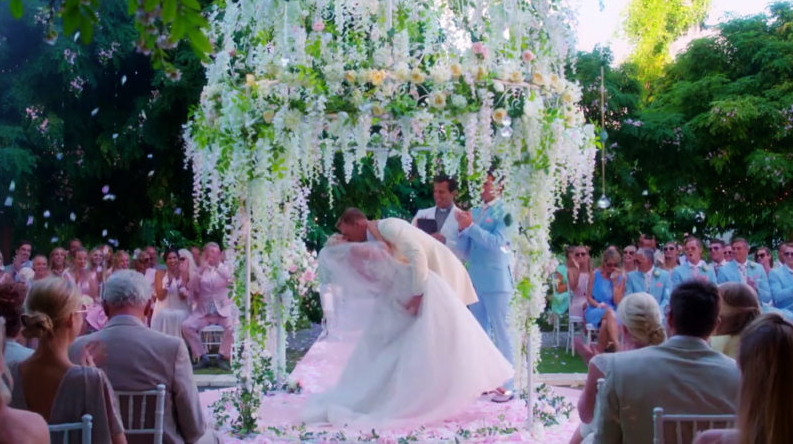 Even when she's reached peak meltdown and her pink bridesmaid dress is dirty and torn, it still looks amazing.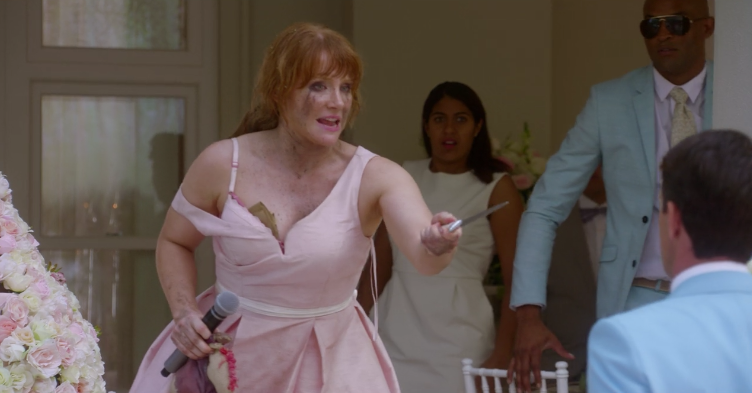 Like, if you're gonna have a major freakout at your childhood best friend's wedding, this is the one to do it at, you know what I mean?
Is this Bryce Dallas Howard having a freakout in jail or is it me while waiting for election results?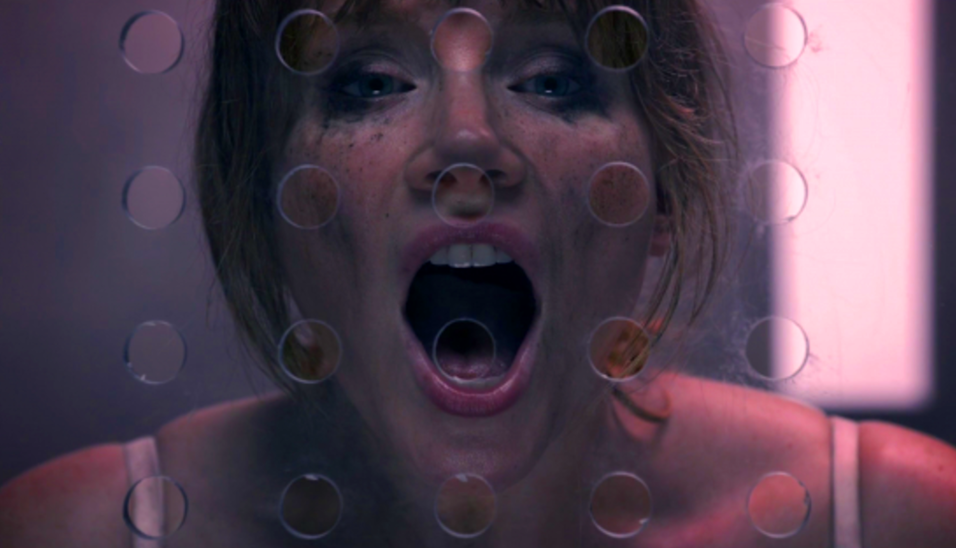 But I digress.
In "San Junipero," we're transported to the '80s and the fashions are exactly what we never knew we wanted and needed.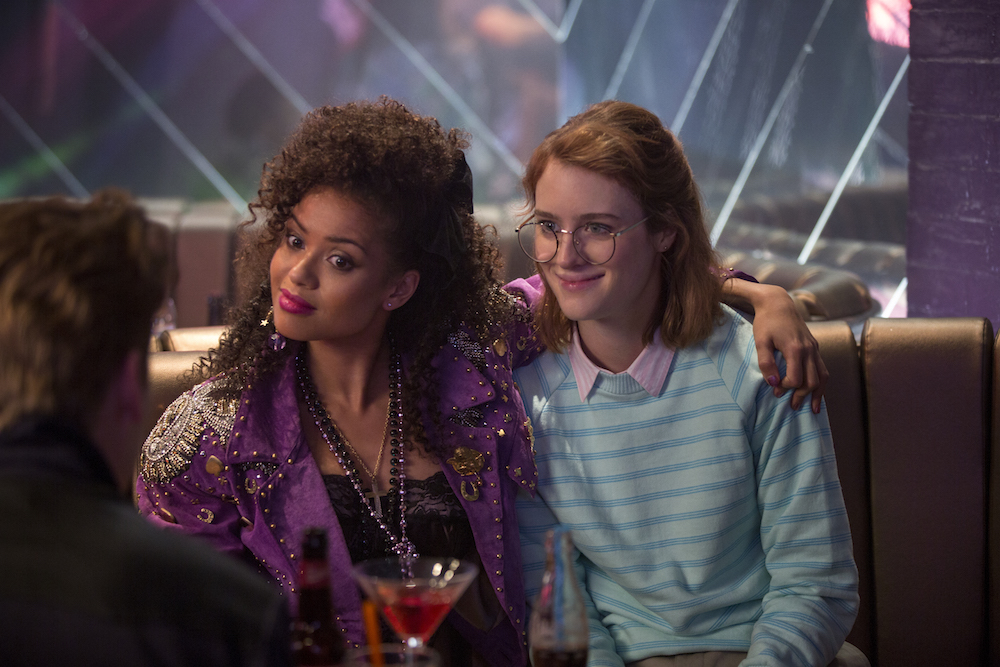 They truly captured the essence of the '80s without looking cartoonish or overly costume-y — a total feat for one of our most garish decades!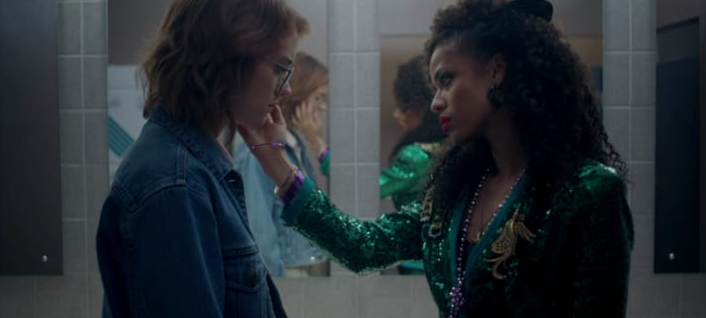 It doesn't hurt that both of these beautiful actresses gave nuanced and heartfelt performances that drove their way straight to our souls!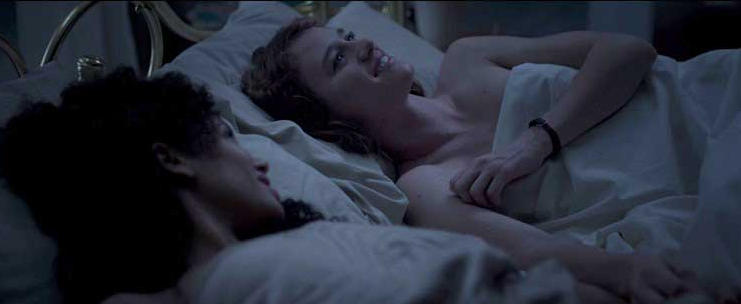 Words can't express how happy we were to see this love story presented so beautifully!
And how great was it to take a little trip down '90s and early 2000s fashions also?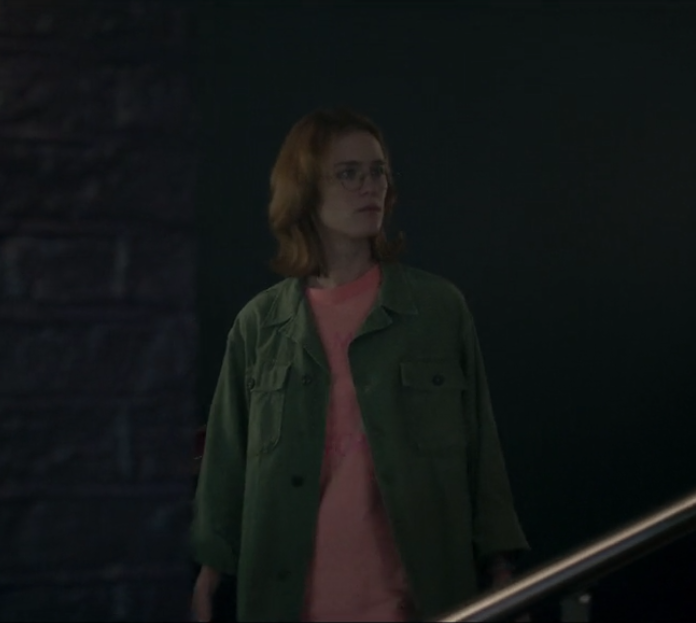 Hello, every girl circa 2001!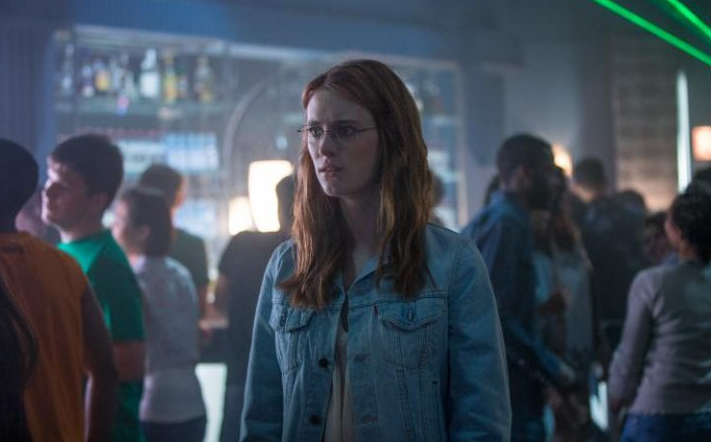 I think I still have that jacket.
But nothing beat the happy ending, and of course, the two absolutely fabulous '80s wedding dresses.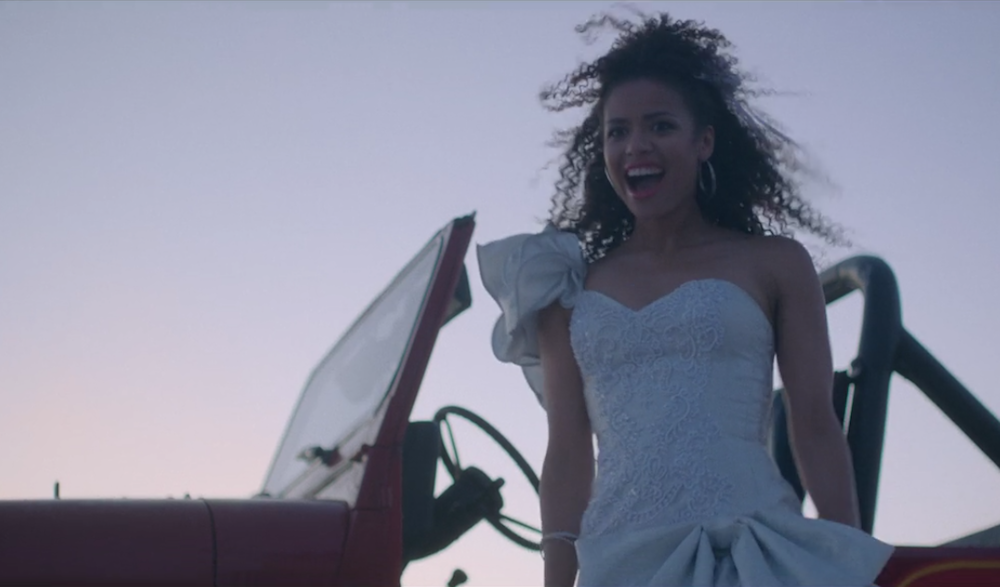 Look at those puff sleeves! My heart!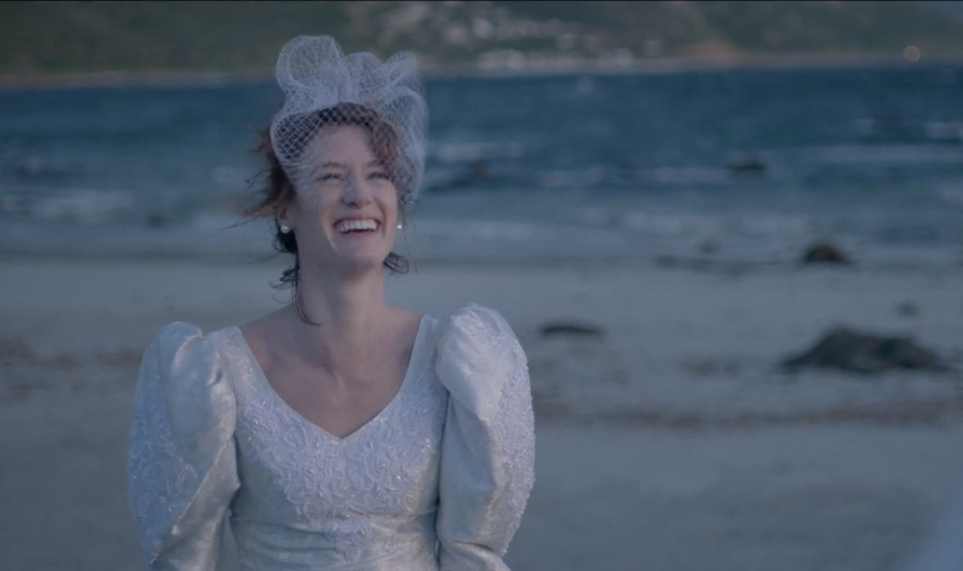 What a treat that Black Mirror's most hopeful episode also happens to be their most fashionably spectacular!  We want more, please!
Were you just as captivated by this season's fashions as I was? Are your nightmares still haunted by the giant spider fangs in "Playtest" or were you too busy being like, woah, Kurt Russell your son is a hottie? Which look was your fave? We need to know! Oh wait, this is the Internet, it already knows. Dun dun dunnnnnnn!