Let's talk about how precious Blue Ivy is in this pink power suit at the Grammys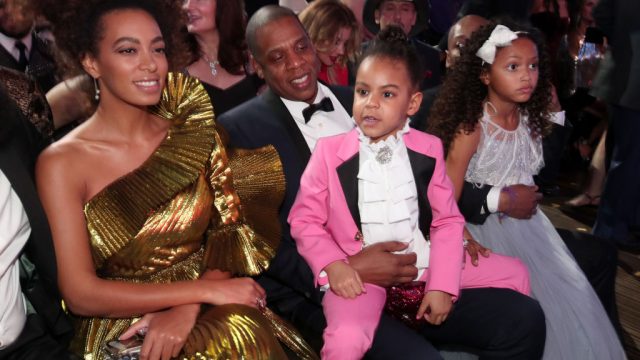 Beyoncé, eternal slayer of our hearts, performed at the Grammys Sunday night, and Blue Ivy was HERE for it (along with the rest of the country), looking absolutely adorable in a pink tailored Gucci tux.
She sat in the audience with dad Jay Z, watching her mom murder the entire world with song, and even got to see her own cameo. At one point in the performance, a holographic Blue Ivy runs and dances around Beyoncé's feet as Beyoncé celebrates motherhood. Three generations of the Knowles family were united together to tell an everlasting story of rebirth.
Blue Ivy also got to chime in on a karaoke sesh when James Corden lead a whole bunch of Grammy attendees to "Sweet Caroline." Hey, being front row has its perks.
Of course, everyone was very into the outfit, which E! reports was inspired by Prince.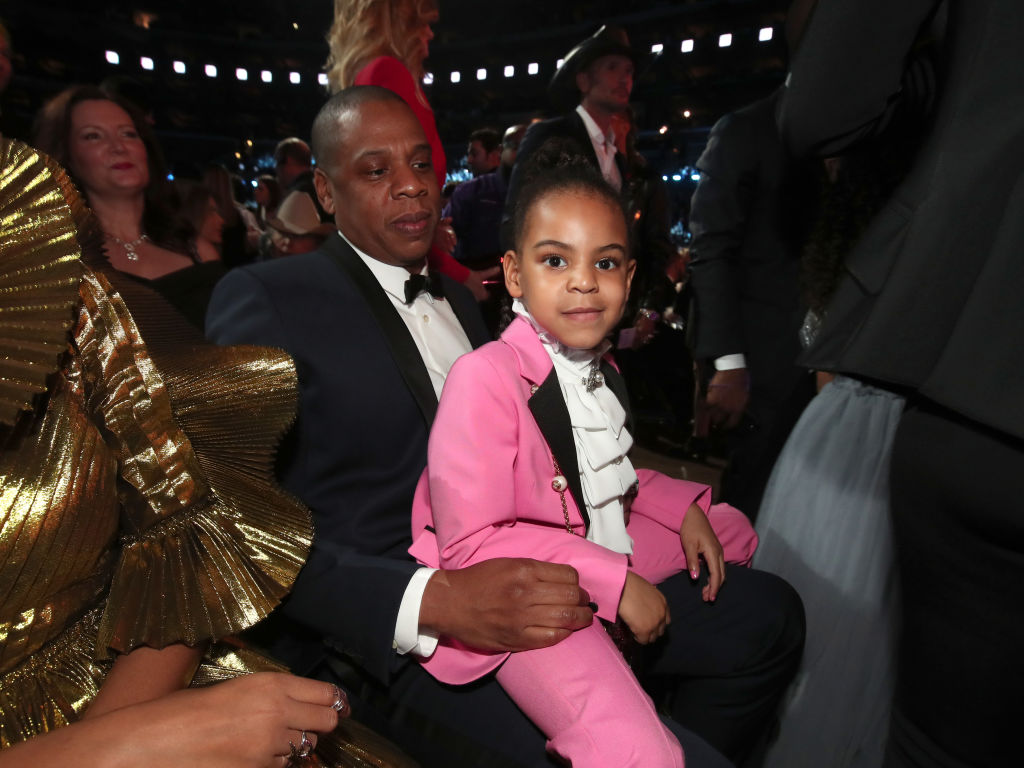 We imagine awards shows are kinda boring when your mom isn't on stage performing, so hopefully she has some puzzles or toys to occupy her time. But pretty soon, Blue Ivy won't have to attend these events just with dad — she'll have two new twin siblings to keep her company. The adorableness potential for this family is OFF THE CHARTS.