Let's all swoon over the beauty that is Dita Von Teese's vintage-inspired dressing robe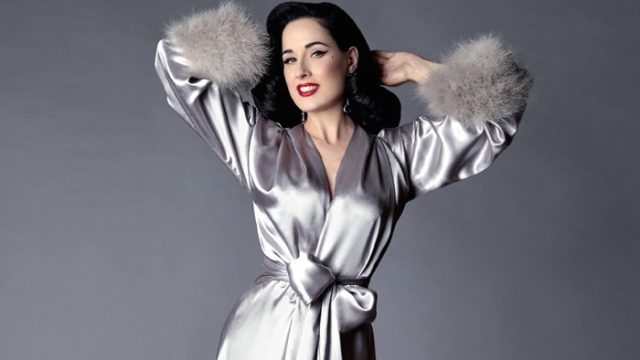 When I was a little girl, I remember watching classic Hollywood movies in awe.  The women crossing the silver screen were the epitome of glamour — sitting at their boudoirs, wearing luxurious dressing gowns with hair falling in perfect curls. It is safe to say that old school-type of glamour is alive and well as evidenced by burlesque star and lingerie designer Dita Von Teese and her stunning retro-inspired robe. The Holiday Dressing Gown was designed by her friend and fellow burlesque star, Catherine D'lish. Available in the colors Celestial Silver and a vampy burgundy Bordeaux, the gown features exquisite marabou cuffs with a matching sash.
This silky number is sure to make anyone wearing it feel dazzling and would make every day feel like a holiday.
https://www.instagram.com/p/BNA3sfIAHy7
This dreamy robe, which is limited edition, can be pre-ordered from Boudoir By D'Lish now to be delivered just in time for the holidays. With an inclusive size range of XXS to 3X, anyone with about $400 bucks to spare can partake in their own version of Dita Von Teese dress up. Yes, at $399.99 the gown doesn't come cheap, but sometimes you have to pay the price for TRUE Dita-inspired glam.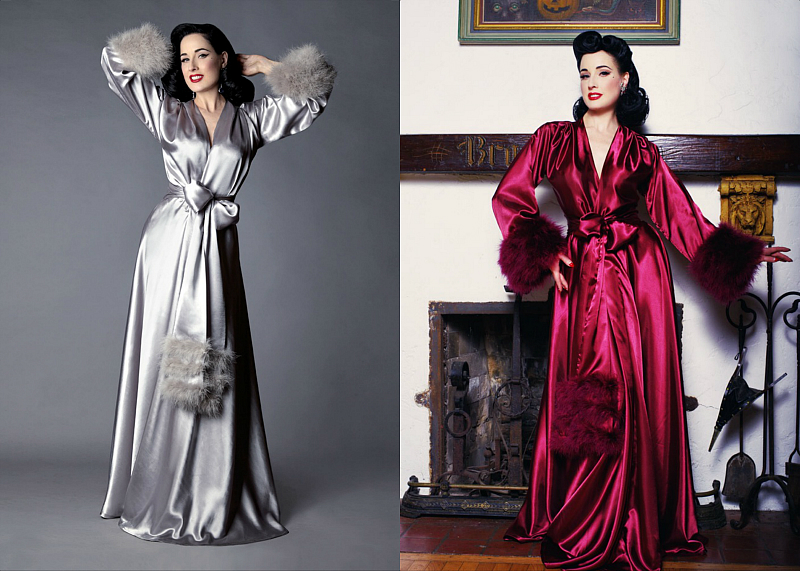 The gown is made inside and out with charmeuse and you can almost feel the softness as Dita moves effortlessly in the gown. It's truly mesmerizing!
https://www.instagram.com/p/BNFcS-GA7Tw
With a dressing gown this luxe, its hard to imagine needing anything else to wear around the house!
https://www.instagram.com/p/BKm0We5DQks
The skirt is a full half circle, made for the types of twirls that will leave you dizzy in love. We suggest having matching satin pillows and adorable pets to cuddle when you need to take breaks from all that twirling!