Let's all stare at Maisie Williams' perfectly dramatic bangs at the Emmys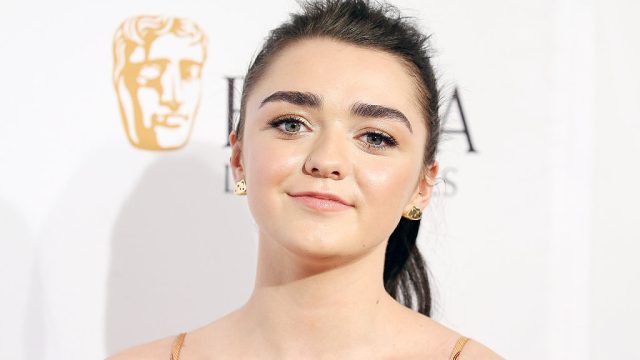 Maisie Williams, who probably has a very special and permanent place in your heart vessels for her portrayal of Arya Stark in Game of Thrones, looks DASHING at the 2016 Emmys, which are happening tonight. Williams always looks radiant, whether she's at a red carpet event or a rave with Jon Snow Kit Harington, but tonight a girl looks different.
A girl. Has. BANGS.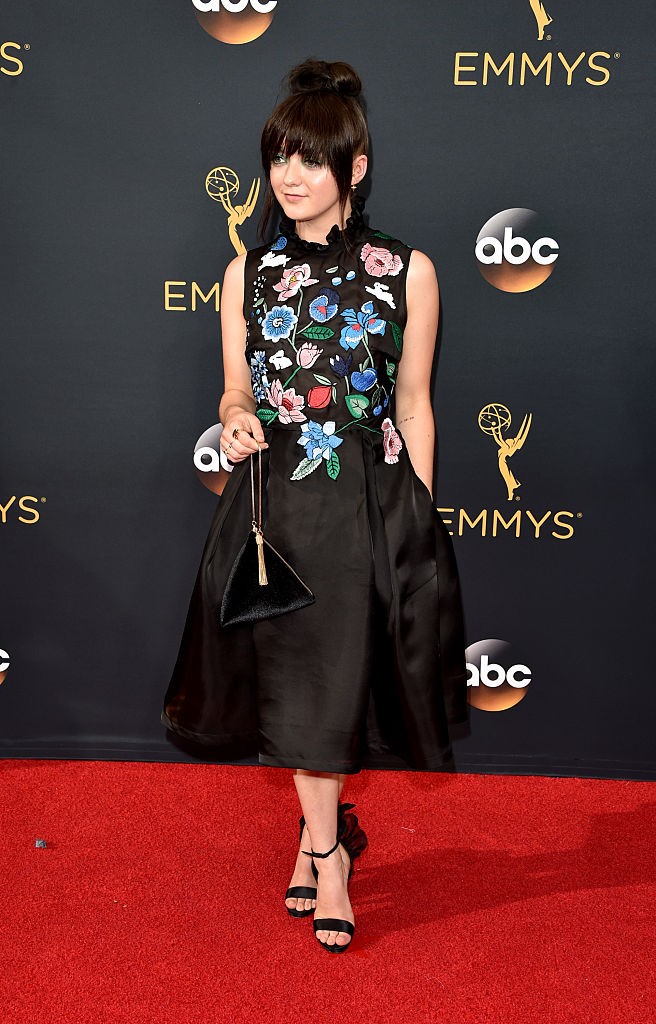 Williams is also wearing a mid-length black gown with vibrant, embroidered flowers. Shoes? Simple black sandal heels with a ruffled back. The look is very Top Shop chic, and we are INTO IT.
But circling back, let's talk about how cute Williams' dramatic bangs and bun are. It's cute and statement-making and also effortless all at the same time! And the warm brown color is DIVINE (although we do miss the midnight blue).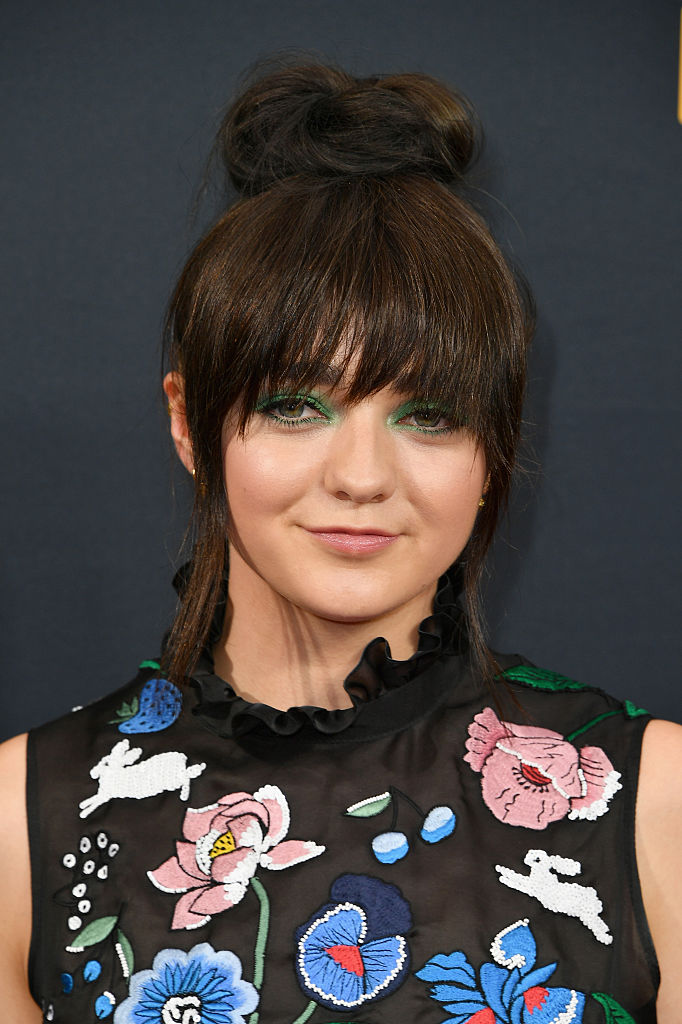 And yes, Williams has tied the look together with some green eyeshadow and it's like our 2004 ~scene~ days, but upgraded and elegant AF.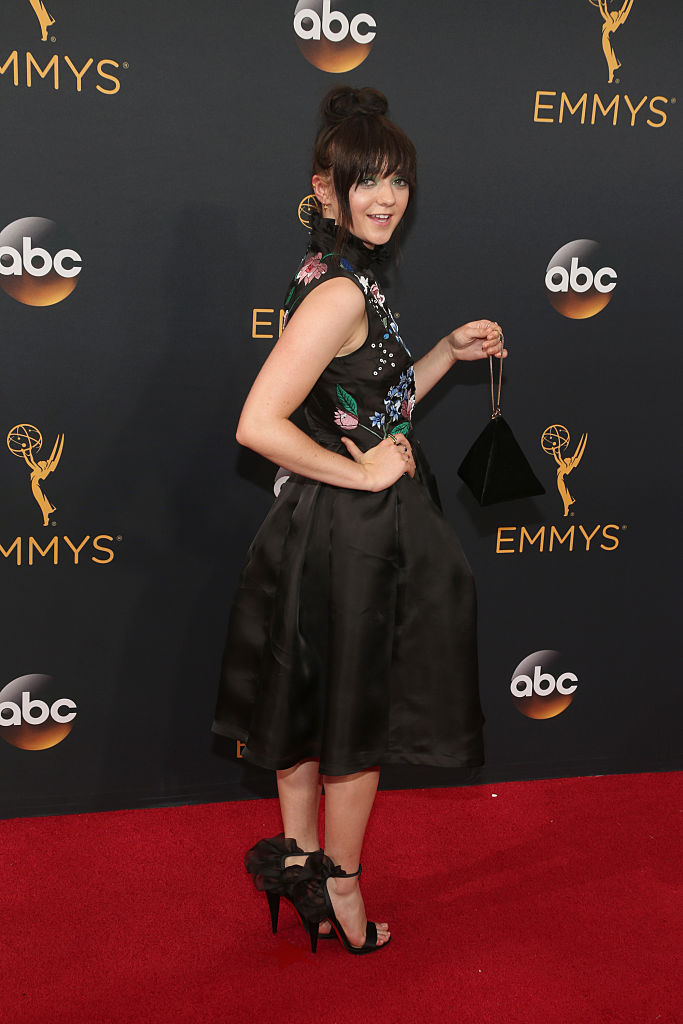 Keep slaying, Maisie Williams! Both on the red carpet AND in Westeros.