Let this photo of Cher in Kevyn Aucoin's "Making Faces" be your inspo for a subtle yet glam New Year's Eve look
I can't remember where I was when I first saw the picture of Cher made up as "The Exotique" in Making Faces by the late makeup artist Kevyn Aucoin. It was certainly before I'd heard of him. It might even have been before I was properly acquainted with Cher. But I remember when I saw it, something caught in my brain like a sleeve of a sweater on a loose nail. Mentally, I had to return to it, to disentangle, to figure out what about it I loved so much!
Well, in the years since, I haven't really made any great discovery as to why the image appeals to me. Maybe it's because it's quite weird, you can only see her eyes, nose, and lips, so it looks sort of displaced. Maybe it's the dreamy eyes shut, lips pouted pose of it all. Most likely, though, it's that damn makeup!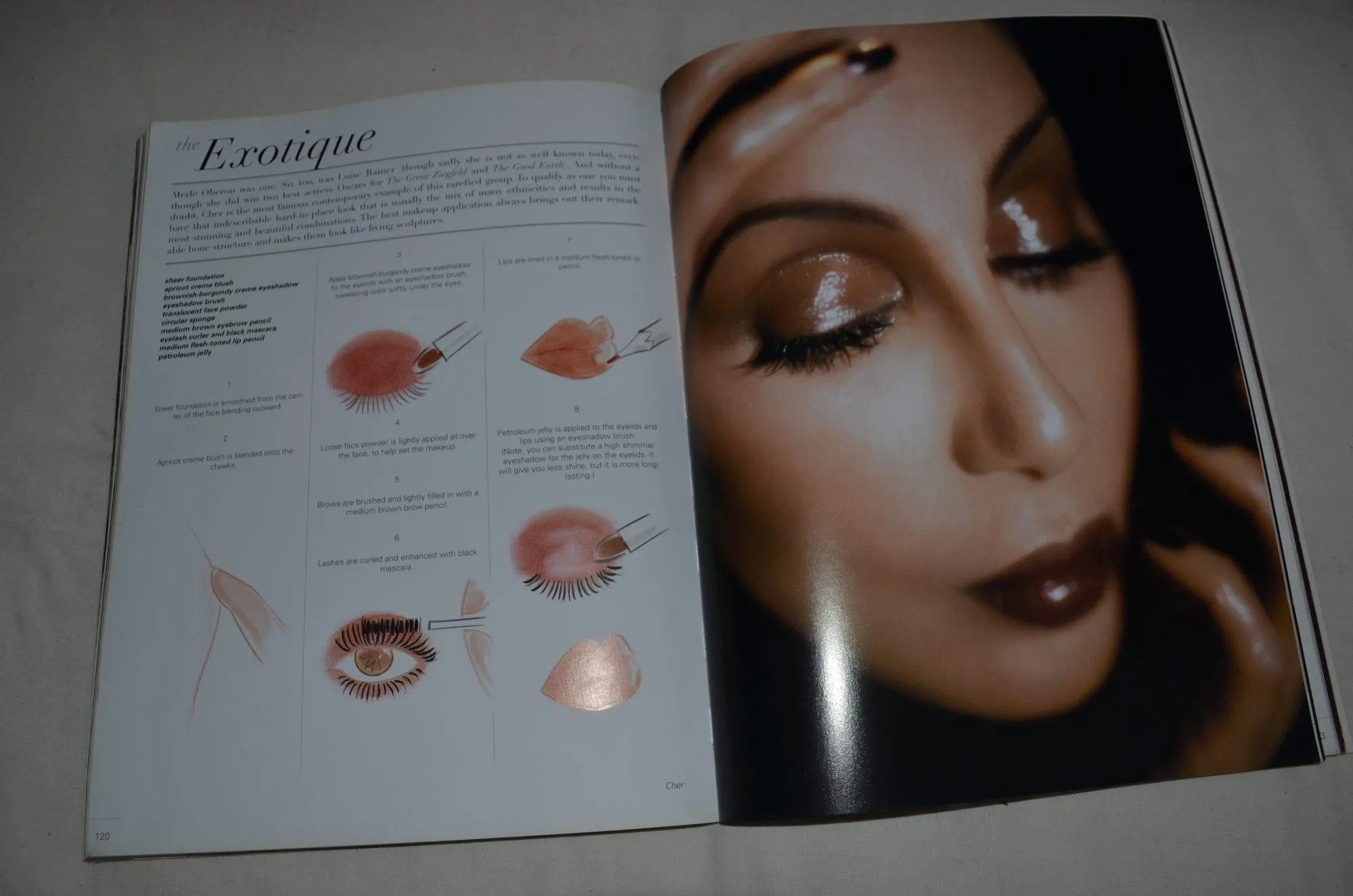 It's beautiful. And from the moment I saw it, I knew I wanted it for myself.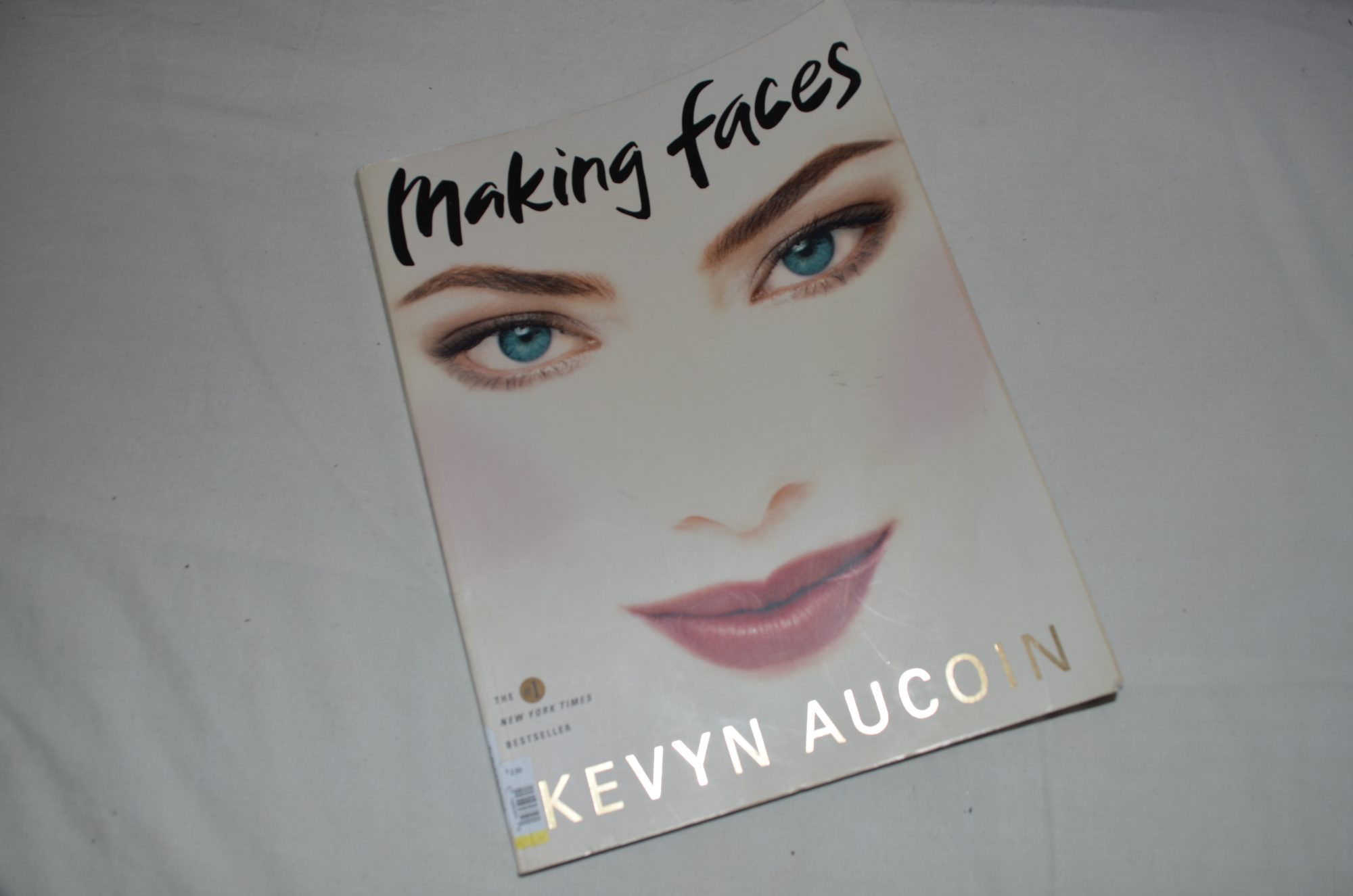 Luckily, my desire to know more about this picture made me turn internet-detective to track down the source. And the source was a book (Kevyn Aucoin's Making Faces, $17.70) and that book was available second hand, Used – Very Good, on Amazon. And when that book arrived, there was a diagram and a "How to" section. So I learned how to do it and now, you can, too.
The look requires a sheer foundation, however, my face required a bit more than that. As a compromise, I wore the Vichy Dermablend Fluid Corrective Foundation, ($16.56) but only as concealer, where I needed coverage the most.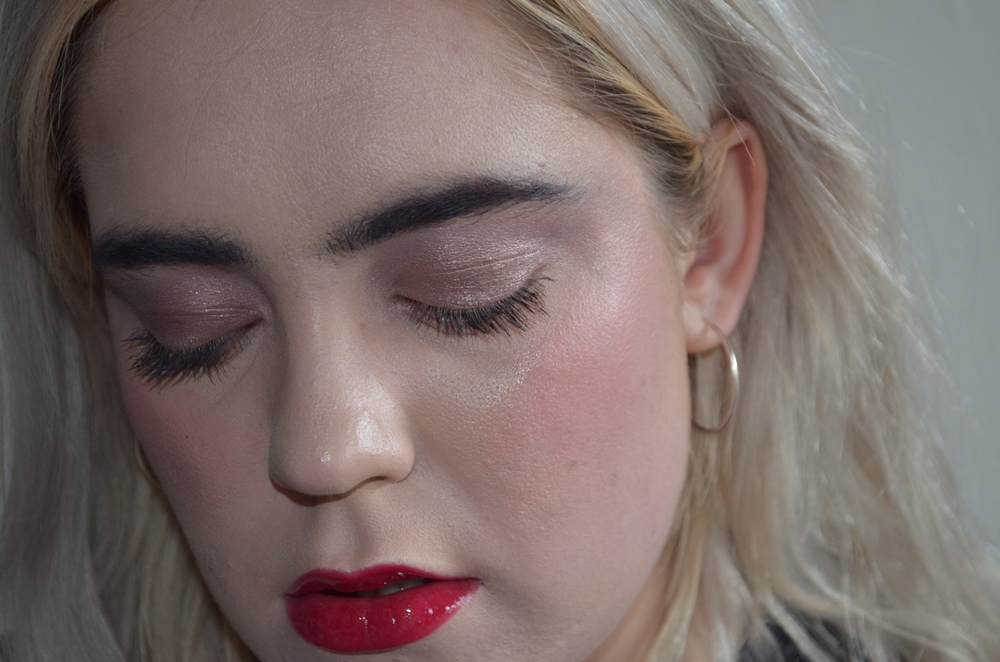 My blush wasn't actually real blush, instead, it was lipstick! I used the Wet 'n' Wild Megalast Lipstick in Just Peachy ($1.49), mixed it with a bit of Aquaphor ($4.99), and tapped it all over my cheeks. The Megalasts are some of my favorite lipsticks ever! They're about $2, come in tons of great colors, and last really nicely on the lips. You can mix any lipstick with an emollient ointment for a stunning, dewy, creamy blush look.
I also filled my eyebrows in dramatically using black mascara.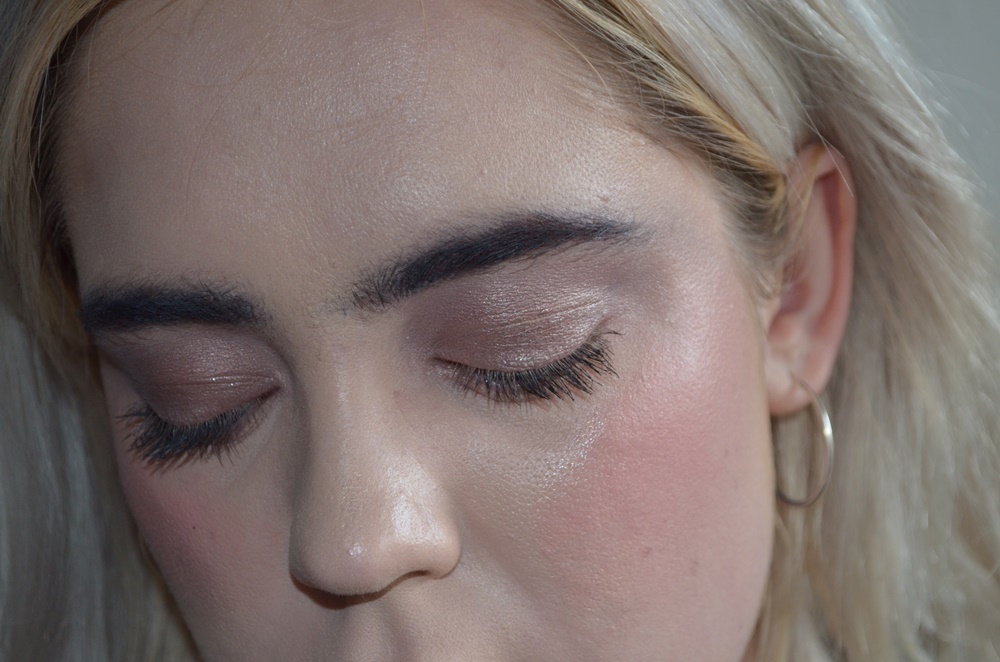 For lips, I blotted the Rimmel Lasting Finish by Kate Moss Lipstick in the shade 107 ($5.79) all over. This is a gorgeous, matte berry color, and it's such a bargain! In person, it looks darker than these photos may suggest. It's a great gateway drug into the world of dark lipsticks.
To add shine, I used the Clarins Instant Light Lip Comfort Oil in Red Berry ($25). I wanted to use a red tinted gloss to add more dimension, but you could use the same Aquaphor just for sheen.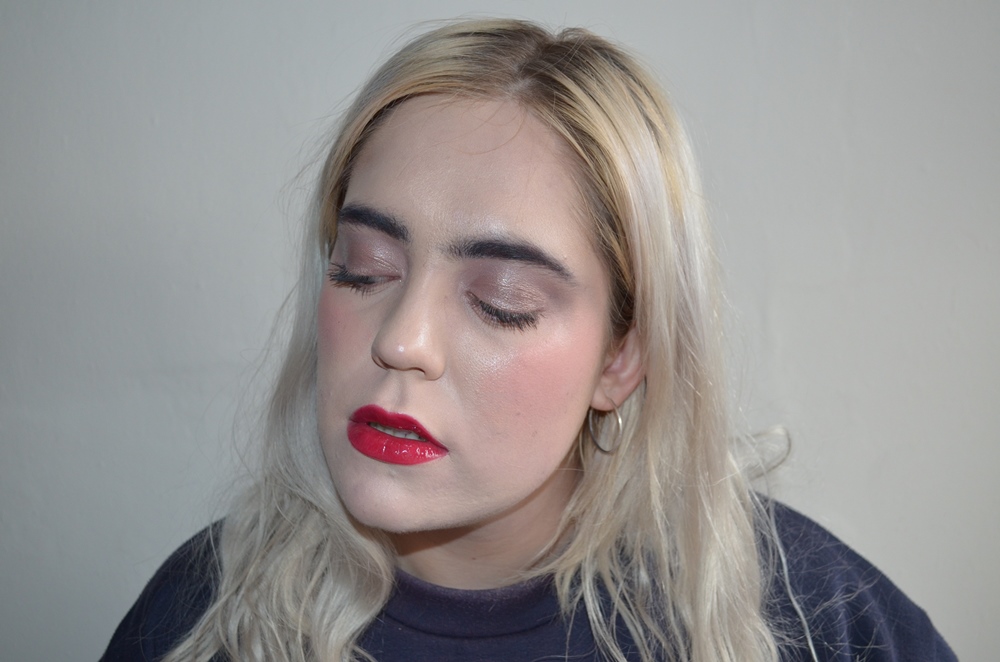 On my eyes, I first smudged a thin layer of the Maybelline Color Tattoo in Pomegranate Punk ($9.99). Worn opaquely, this a great slightly-sick-looking, shiny, intense burgundy, but blended out it's much more subtle, just adding warmth to whatever you put on top.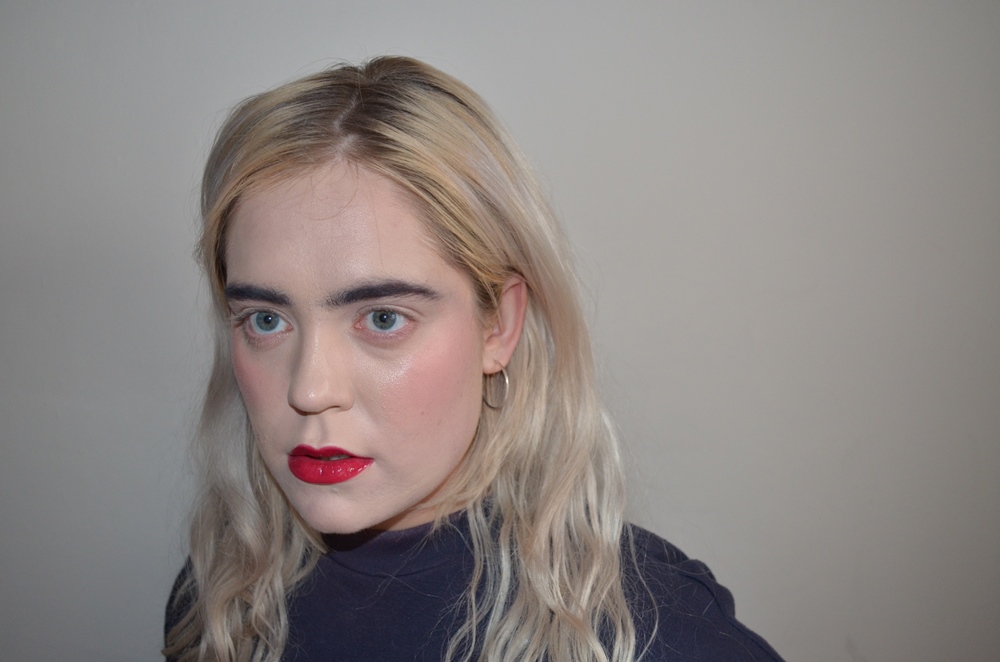 And what I put on top was a Colourpop shade called I Heart This ($5). It's a gorgeous pale, taupe color with tons of multicolored microglitter.
To make it even more shiny and reflective, I added a tiiiiny bit more Aquaphor right in the center of the lid. I added a light coat of mascara (the aim is defined and fluffy, rather than overly voluminous) and was done.
Now you can rock this look for NYE!