Let Morgan Freeman narrate your morning commute, because why not?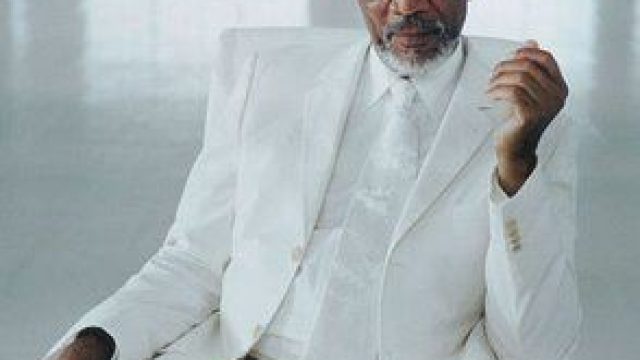 Morgan Freeman has been the voice of God, the voice of a Hillary Clinton supporter, the voice of reason in a detective's fraught relationship, Batman's patient advisor — and now he'll be the narrator to your morning commute. If you'll let him, that is.
The mapping company Waze has announced that users can now have directions narrated by Morgan Freeman. This decision to narrate our drive is part of Freeman's promotion for his upcoming film London Has Fallen, in which he stars as the fictional US Vice President.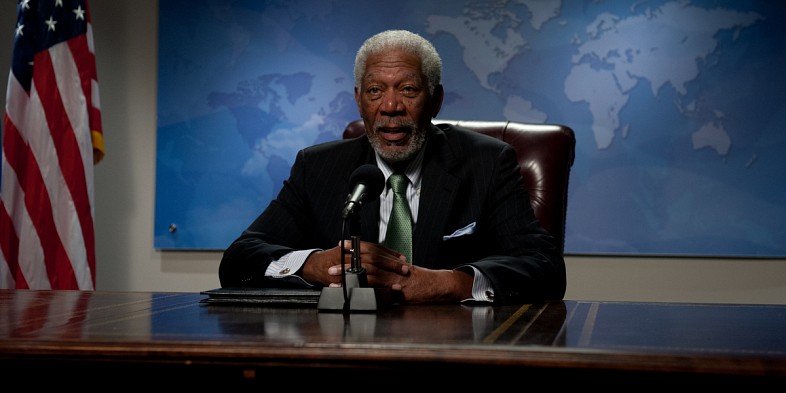 Movie marketing tie-ins with Waze are far from uncommon: In the past, C-3PO, Arnold Schwarzenegger, and Kevin Hart provided directions to promote their movies.
Like anyone with a set of ears, we find Morgan Freeman's voice incredibly soothing. (Even when he's on helium!) We cannot wait to adjust my Waze app's settings.
Freeman's voice is available to all Waze users—just go to Settings, then Voice Language, then select "Morgan Freeman." I'm so pleased that Morgan Freeman counts as a language.