First Lady Michelle Obama and Broadway's biggest stars spread the message of global girls' empowerment
Yesterday, as part of her Let Girls Learn initiative, First Lady Michelle Obama hosted "Broadway Shines A Light on Girls' Education" in New York City. The event featured some of Broadway's finest performers, foreign dignitaries from Jordan and Malawi, and three young women who shared their personal stories of overcoming adversity in pursuit of education.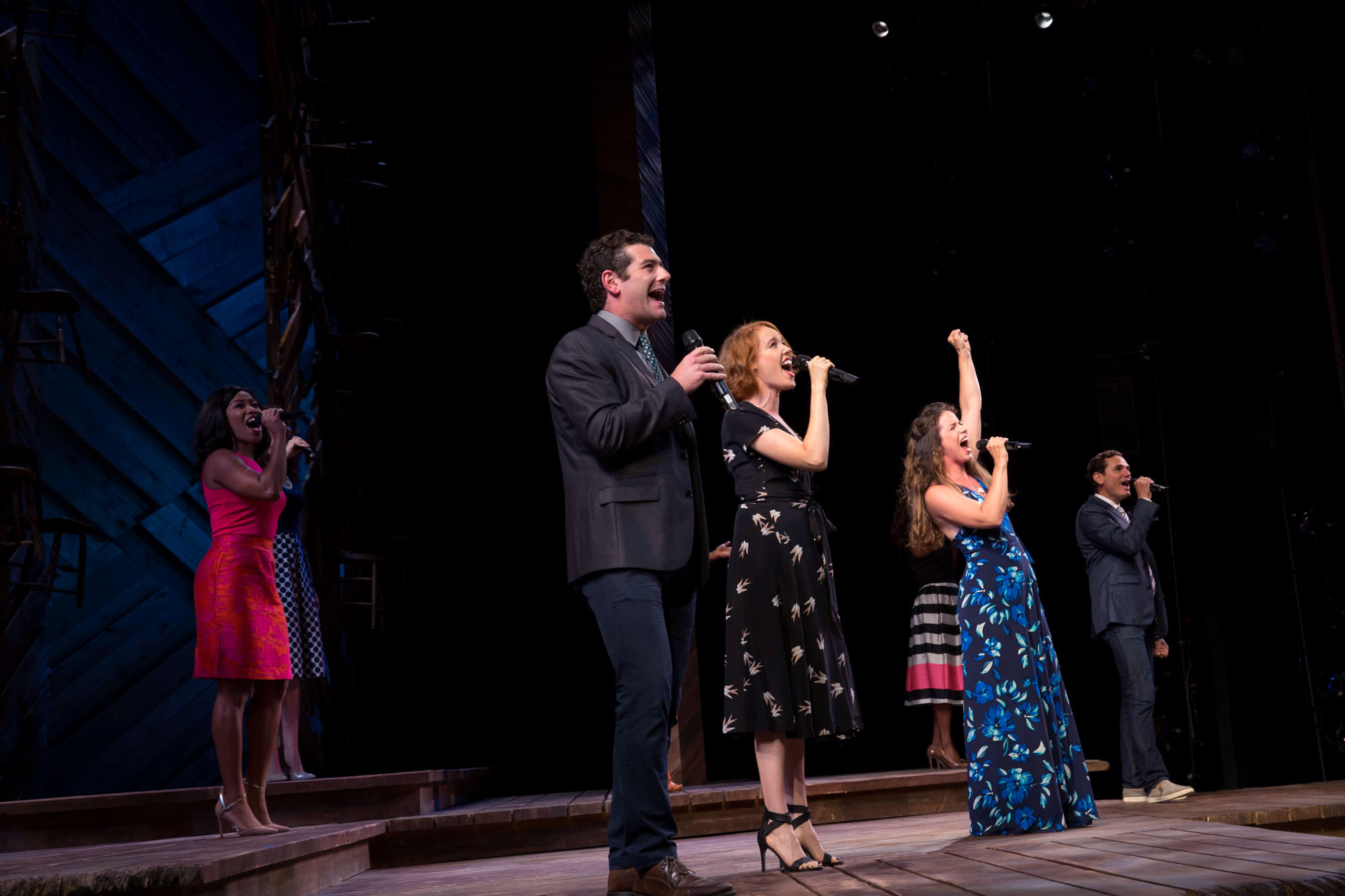 But first, what IS Let Girls Learn?
Education is essential for empowerment. The consequences of girls not finishing school are extremely profound; the longer they stay in school, the more their health and life expectancy improves. And yet, global attrition rates are extremely high. Over 62 million girls around the world are not in school, and half of them are adolescents. But Michelle Obama is here to change that with Let Girls Learn. The First Lady has made it her mission to share as many personal stories as she can to spread the word about the global fight for girls' education.
At today's event, the room was buzzing with positive energy. Michelle Obama spoke passionately about how Let Girls Learn is something that she will not only support during the remainder of her time as First Lady, but for the rest of her life. Emcee Stephen Colbert made us laugh, but he also made us reflect on the severity of the issue. Broadway superstars from Wicked, Waitress, Beautiful, and The Color Purple rallied the audience with powerful performances and empowering lyrics that matched the heart and enthusiasm of the room.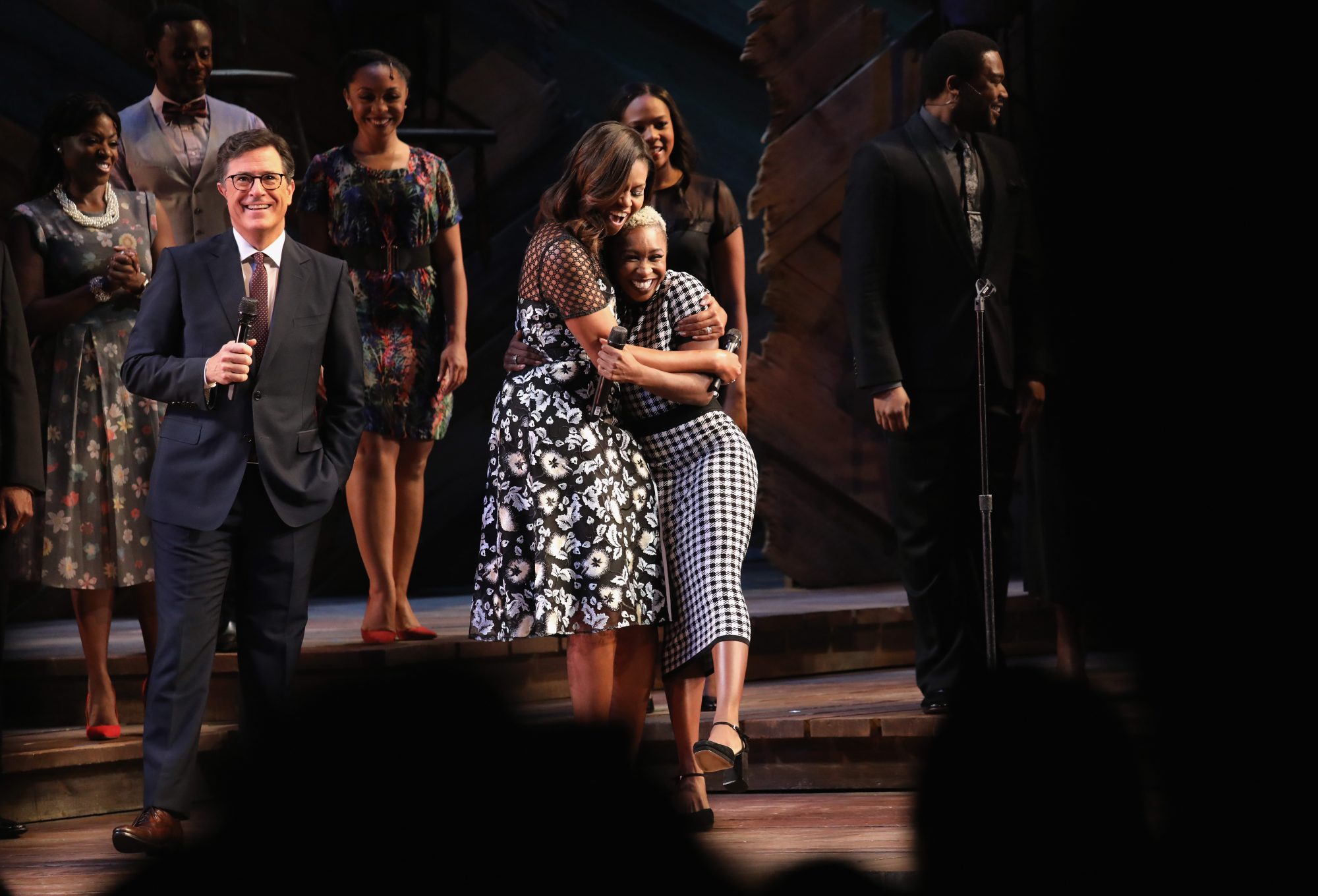 Also in attendance were Queen Rania Al-Abdullah of Jordan and First Lady of Malawi Dr. Gertrude Mutharika. They gave inspiring remarks about the important initiatives they're implementing in their own countries, like improving opportunities for girls, preventing gender based violence, and ending child marriage. To know that they're concerned, listening, and taking steps to make a difference is so motivating.
But the main event was to honor the three young women who traveled from Pakistan, Malawi, and Jordan to share and inspire us with their stories.
The honored guests spoke to the many reasons why girls have limited access to education around the world. All three cited physical, cultural, and financial barriers like violence, long commutes, and extreme poverty as reasons why girls in their countries cannot attend school.
Ms. Summyka Qadir, a 17-year-old girl from Pakistan, comes from an impoverished single-parent household. Despite financial hardships, she was accepted into medical school and granted a full scholarship from the U.S. Agency for International Development (USAID) for her studies. She has aspirations to become a doctor to help others in need.
"To me, girls' education is very important, Ms. Qadir nobly told the crowd. "The girls deserve the education as much as the boys.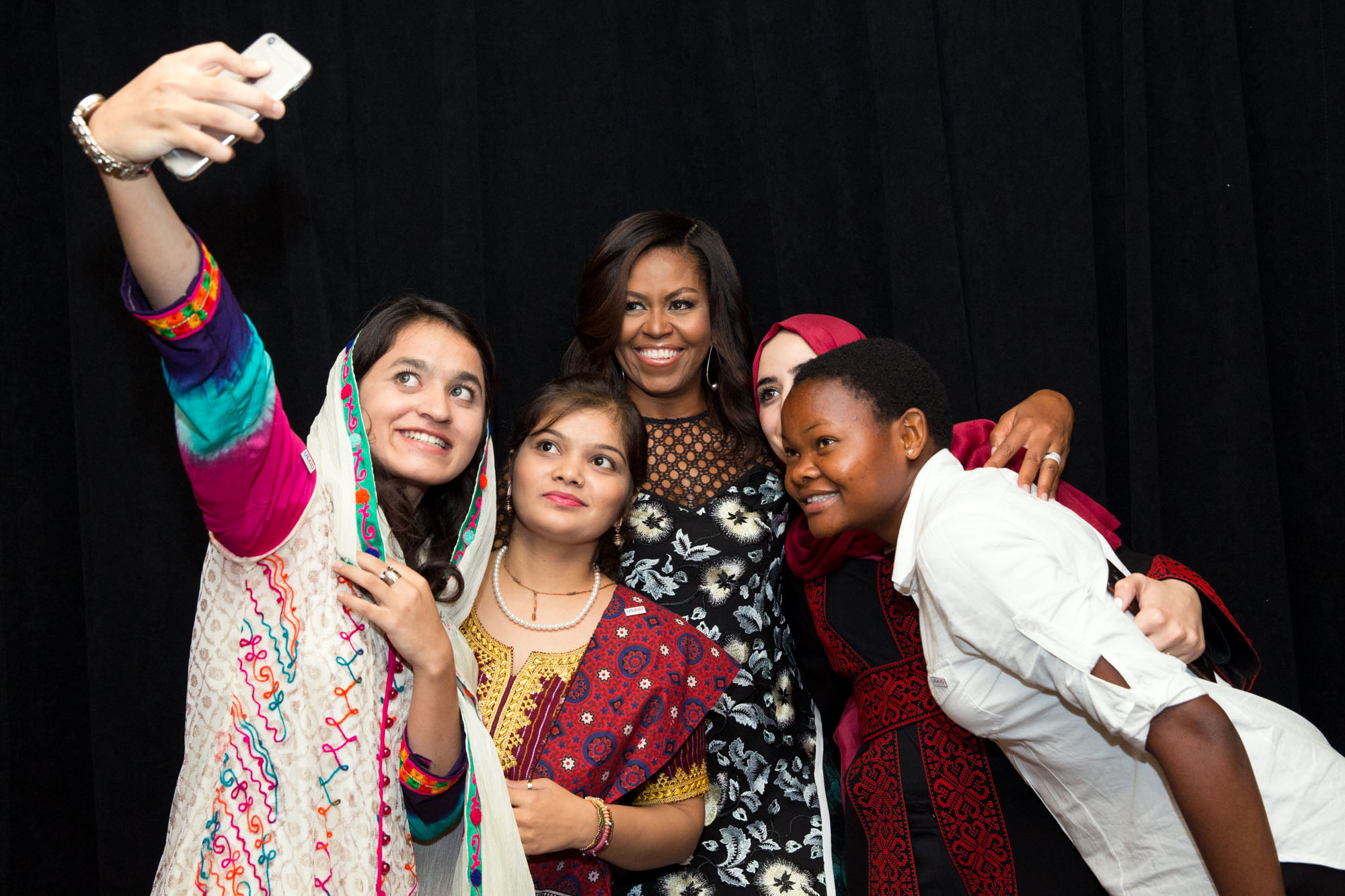 Ms. Halima Robert, a 17-year-old girl from Malawi, shared the story of her arranged marriage. At the young age of 15, it was impossible for her to continue with her studies with a husband and home to care for.
But the story has a happy ending: After finding ASPIRE, a USAID effort for girls in Malawi, and Let Girls Learn, Ms. Robert nullified her marriage and now attends school every day. Her favorite subjects are English, Math, and Science, and she plans to attend high school, college, and some day lead a government ministry.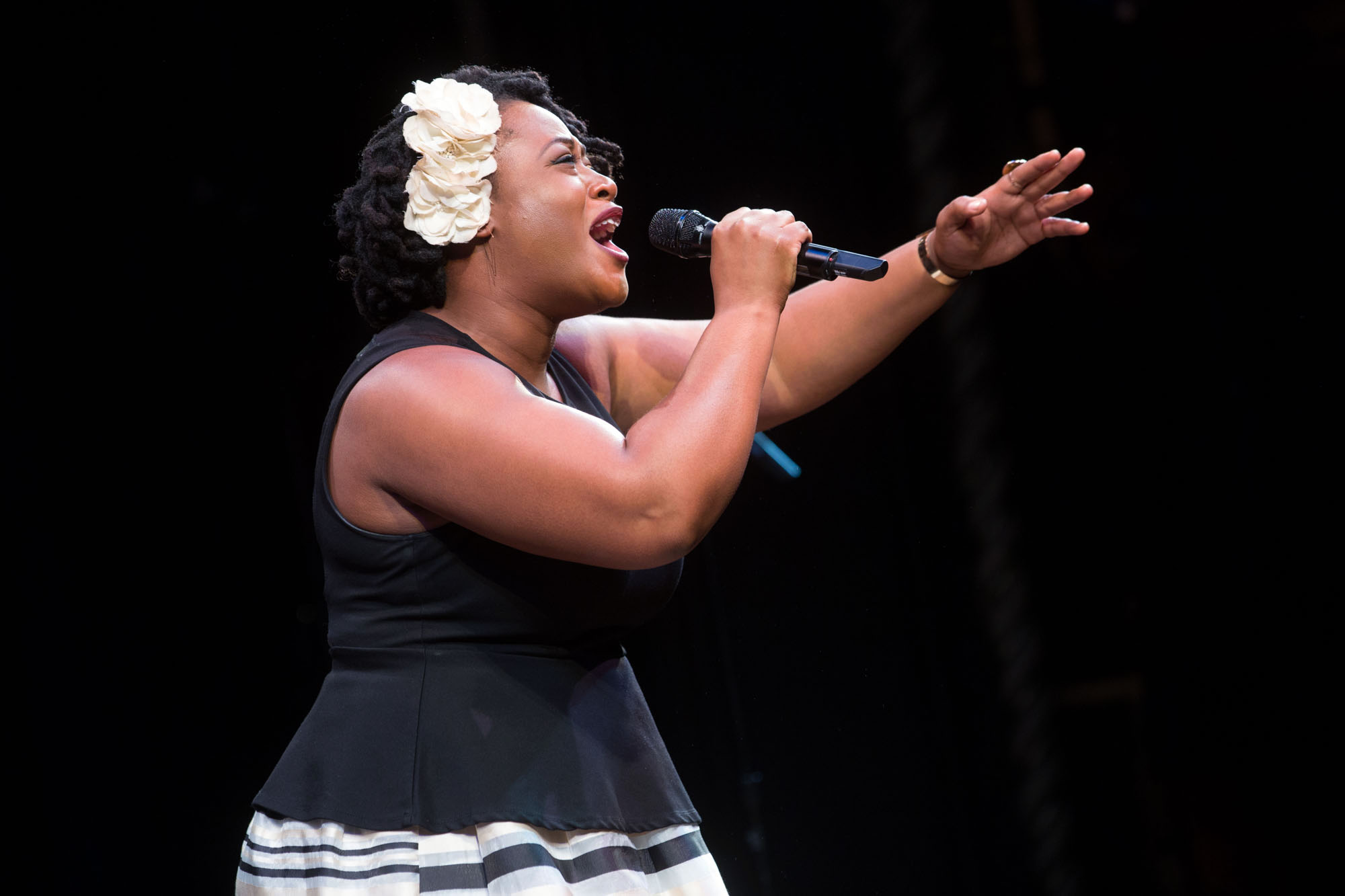 "The ASPIRE program has boosted my confidence and is helping me continue my education, Ms. Robert shared. "I now want to succeed more than ever.
But she's not alone. In Malawi, a girl is 50 times more likely to be married before her 18th birthday than to enter university. Ms. Robert's story shows not only the tangible benefits of education, but also the intangible ones; an education gives girls confidence and helps them believe in themselves.
Ms. Noor Abu Ghazaleh, a 23-year-old young woman from Jordan, is a wonderful example of what education can do for young girls. She worked hard to establish a career for herself. She has a job as a senior accountant at a prestigious firm, has a side business selling chocolate, and volunteers as a mentor to young women. She says she owes all of her success to her ability to get a good education.
"I stand before you today as a positive example of what happens when a girl is educated, Ms. Ghazaleh said. "My experiences taught me two very important things: Girls should have a voice, no matter who they are and where they're from, and all students should be given the tools to help them live their best possible lives.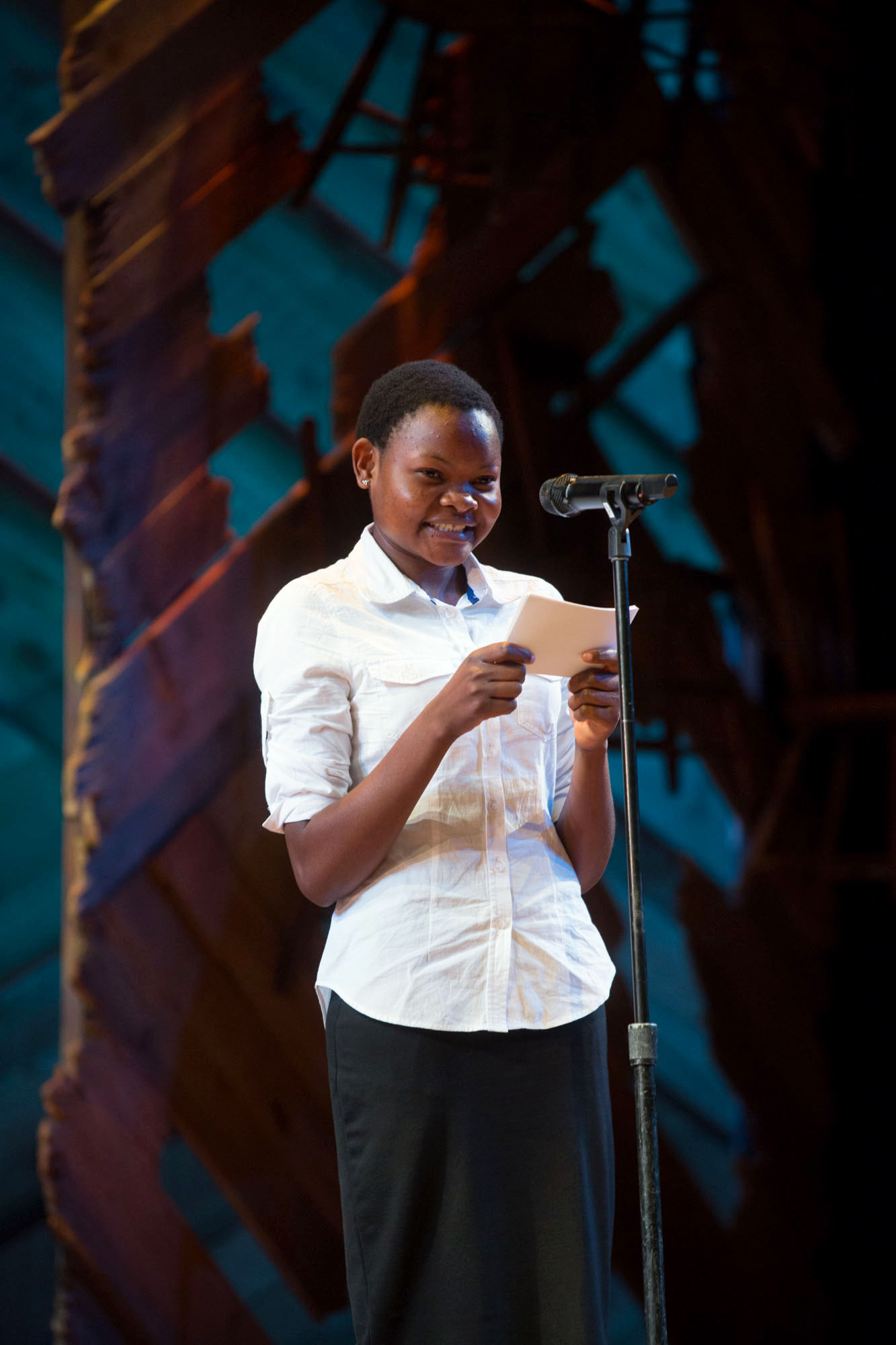 Hearing the girls' stories was a big eye-opener for the entire crowd. In the U.S., it can be easy to take education for granted. Many people are unaware that so many girls around the world don't have the same opportunities we do to attend school. Ms. Qadir, Ms. Robert, and Ms. Ghazaleh came together to call attention to this important issue, and to encourage people to step up and show their support. And with the remarks from Rania Al-Abdullah and Dr. Gertrude Mutharika, the powerful message was driven home: Educating girls transforms lives, families, communities, and entire countries.
"I hope you will join me in this work to let girls learn, pleads the First Lady. "I know that together, we can solve this problem, and we can give every girl on this planet a future that is worthy of her talents and her dreams.
Ms. Ghazaleh summed it up well: "Learning is more than just facts and figures, but life skills."
If you'd like to learn more about and support Let Girls Learn, please click here.