What Amy Schumer learned from Goldie Hawn on the set of "Snatched" is an expert lesson in being your own boss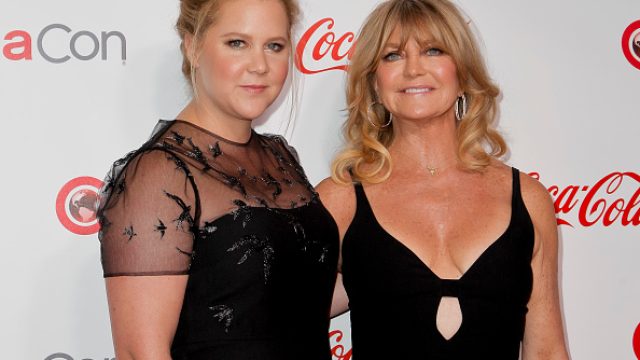 Sometimes we like to think of Amy Schumer as the digital big sister we'd love to have. As a funny boss lady and all around amazing performer, we pretty much hang onto every word she says as some form of life advice…or, you know, a funny joke for us to retell later. But what Amy learned from co-star Goldie Hawn on the set of her upcoming flick, Snatched, is a lesson from which we can ~all~ benefit.
"What Goldie taught me is that you can have people around you that you love and trust, but nobody can look out for yourself like you can look out for yourself," Amy told HelloGiggles at the Snatched junket, noting her time observing the iconic actress on set.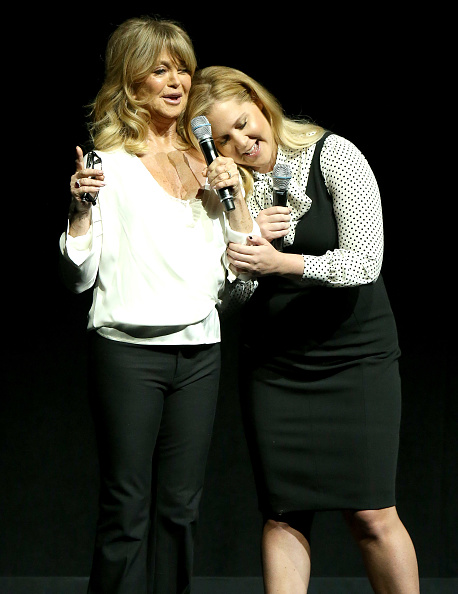 As an Oscar winner with a decades-spanning career, Goldie clearly knows a thing or two about being a successful woman in the biz. And what's more, Amy notes that her prolific acting chops are a combination of her incredibly hard work and commitment to doing her homework on every project.
"She really makes sure that she always understands what she's doing. That she's active in every scene, and that her character is active in every scene," Amy said. "There were some moments where it was more about my character and she would be like, 'Well my character needs to be active in this moment too,' and we'd be like, 'Oh, duh, of course. Let's figure this out.'"
"We would rewrite a lot of scenes the night before!"
But let us not forget, while she still might have much to learn, Amy's already a pretty badass career woman herself. As in, she's never afraid to chase after what she believe in. Even if it means literally tracking someone down at the airport.
Yep, you read that right — Amy actually first approached her co-star at the airport two years ago to tell her about the project, and drop the *hint* that she should join…before Goldie even knew who Amy was.
"I just went up to her in the airport and I introduced myself," Amy explained. "I said, there's this movie, and I want you to play my mom in it and it's really funny, so please just look out for it."
"Later when we officially met in London, I could see she had since been told who I was. I think Kate [Hudson] was like 'she's really funny' — and Goldie was like, 'I will look out for that script,' and I could tell she meant it. But before I saw her on that plane, I believed it was going to happen."
Talk about some serious confidence! But after all, this is *the* Amy Schumer we're talking about, people. And clearly said confidence paid off, because Snatched looks hella hysterical and we can't wait to catch it theaters on May 12!