Leslie Mann wore a multicolored gown with a kangaroo on it and we cannot handle it
In Hollywood, every night is like a mini fashion show, and right now our attention is focused on Leslie Mann and her multicolored gown — complete with a fabulous kangaroo patch!
Yes, you read that right. On Friday night, The Comedian actress stepped out for the premiere of her new Sony Pictures Classics film at the AFI Fest and her dress was a serious showstopper. In fact, there was a kangaroo drawing in the middle of the frock, so Mann pretty much slayed the red carpet.
The 44-year-old actress rocked the carpet with her colorful off-the-shoulder gown, which featured brown, gold, and blue graphic print designs throughout.
Oh, and it had a giant kangaroo patch, which was also blue, gold, and brown. It drew some serious attention!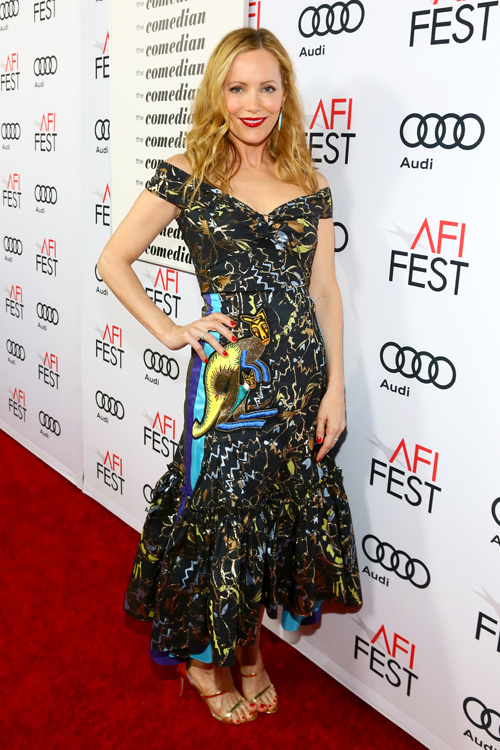 Furthermore, the How to Be Single actress kept her makeup clean and simple, adding just the right amount of color with her bright red pout.
We love her wavy locks and overall natural appearance, which kept the attention on her intense and unique dress.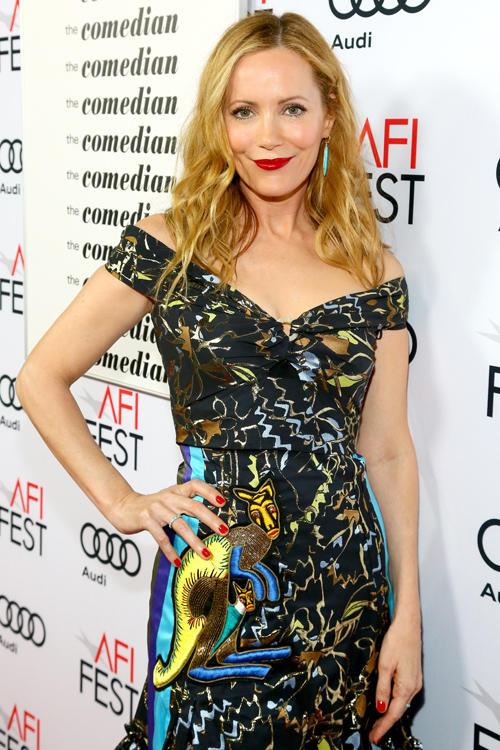 ICYMI, the dress also featured a two-tone blue stripe down both sides.
Oh, like we weren't going to zoom in on that kangaroo?! There is a lot going on with this gown, but that kangaroo definitely steals the show. Just look at all the embroidered detailing on it!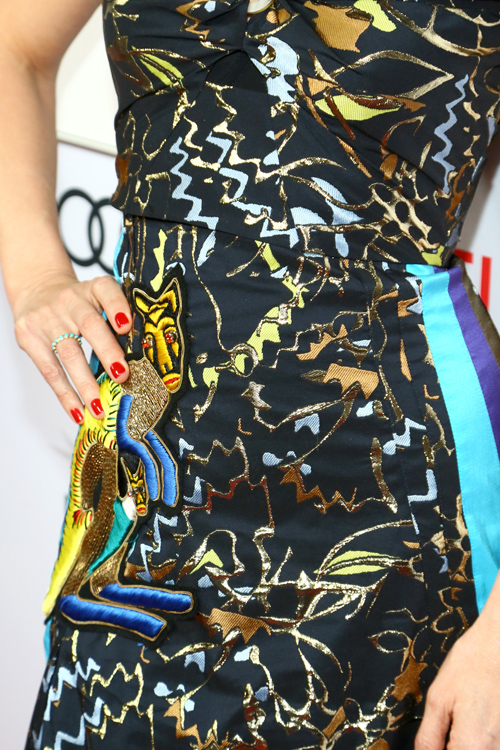 Seriously, could this family be any cuter?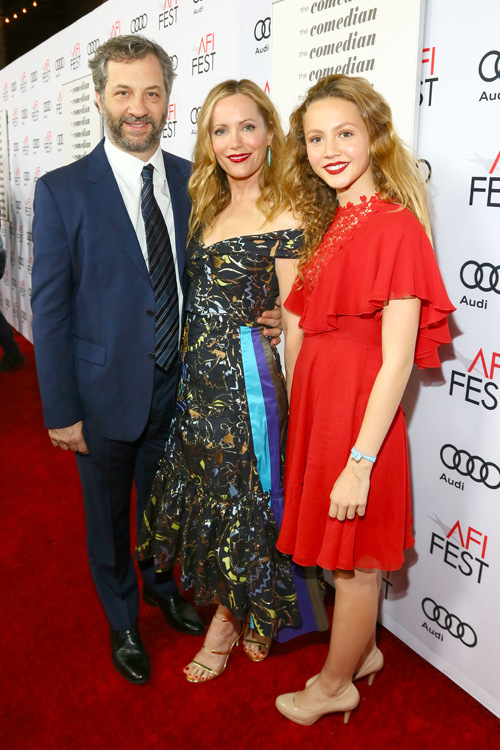 Apatow might've been in attendance, but clearly, it was a girls' night out for Mann and Iris and we are SO jealous.
https://www.instagram.com/p/BMsYRO1gorg
Okay, while we are loving Mann's edgy look, we're not sure if we could pull this fashion-forward dress off. What about you, would you try it?