This illustrator turned Leslie Knope's best compliments into motivational posters
Throughout their seven-season friendship on Parks and Recreation, Leslie Knope showered her BFF Ann Perkins with unique and loving compliments on a regular basis. The indisputable queen of kindness, Leslie brought friendship goals to the next level with her compliments; and while often peculiar and illogical, Leslie's compliments truly proved she was the ultimate, ego-boosting BFF.
Now, artist Shebani Rao is paying homage to the Knope/Perkins friendship ballot by illustrating some of her best — and the results are just as lovely and weird as Leslie herself.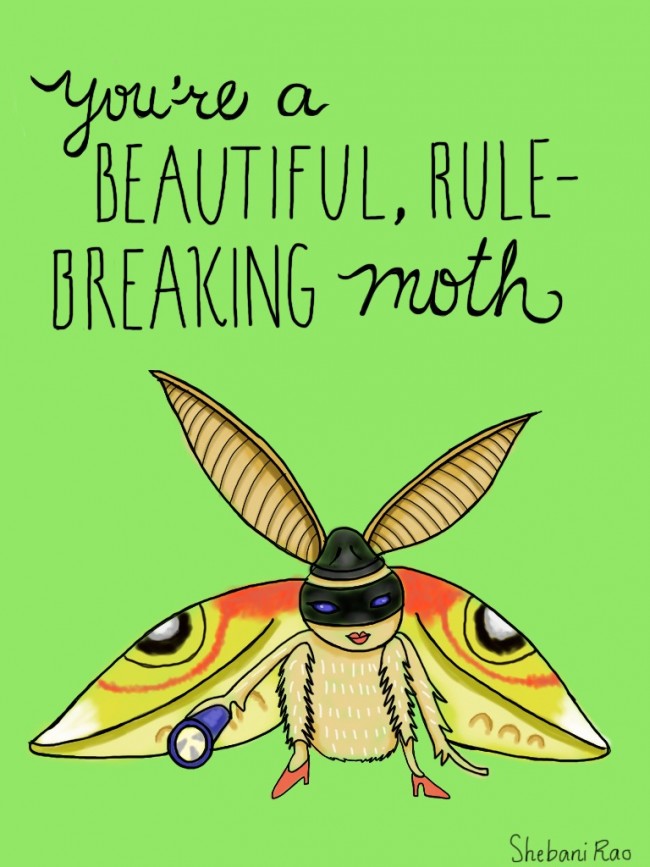 "I thought it would be a fun, creative challenge to come up with illustrations to bring the compliments to life, and the project took off from there," Rao told HelloGiggles.
"I love how thoughtful Leslie is towards her friends, especially Ann," Rao continued. "I think their relationship is an really sweet portrayal of female friendship, and the stream of bizarre — but oddly apt? —  compliments Leslie bestows upon Ann is definitely one of its best features. . . I think the popularity of the illustrations is a testament to how much Leslie and Ann's relationship speaks to fans of the show."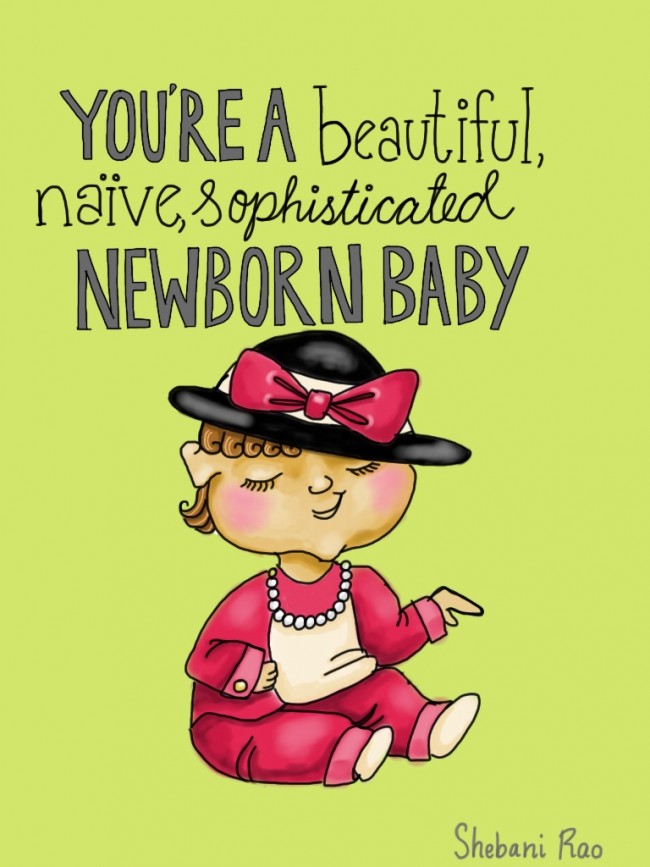 Rao's style of work is colorful, light-hearted, and playful — an excellent match for the goofy compliments. Her illustrations are an ode to all the obsessive things we say to our friends out of love; and how peculiar they might look when interpreted literally.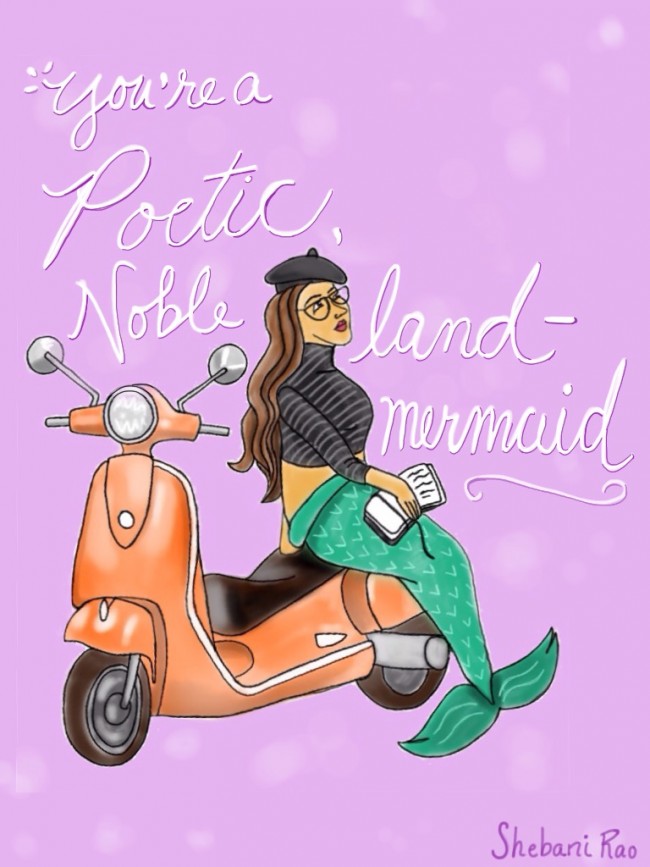 "I think Leslie Knope is one of the most genuinely lovable TV characters out there," Rao told HelloGiggles. "She's upbeat, smart, loves her friends dearly, and never fails to be a giant goofball. In many ways, she embodies the traits that make Parks and Rec such a wonderful show on the whole."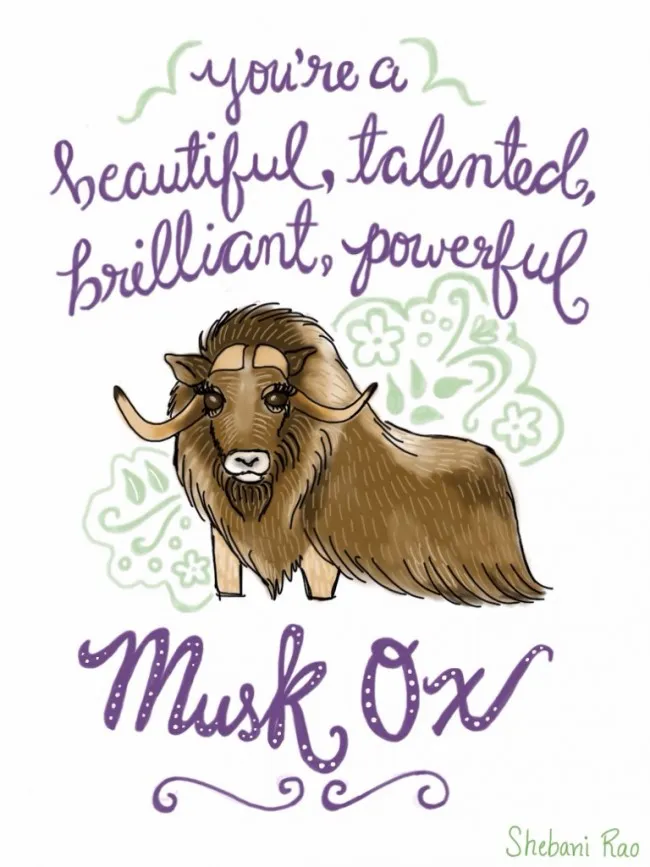 The illustrations are the perfect nod to a wonderful show and its wonderful characters. Any Parks & Rec fan knows that Leslie's compliments were as pivotal to the show as Ron Swanson's love of bacon — and Rao's work makes us want to start using them in our daily life.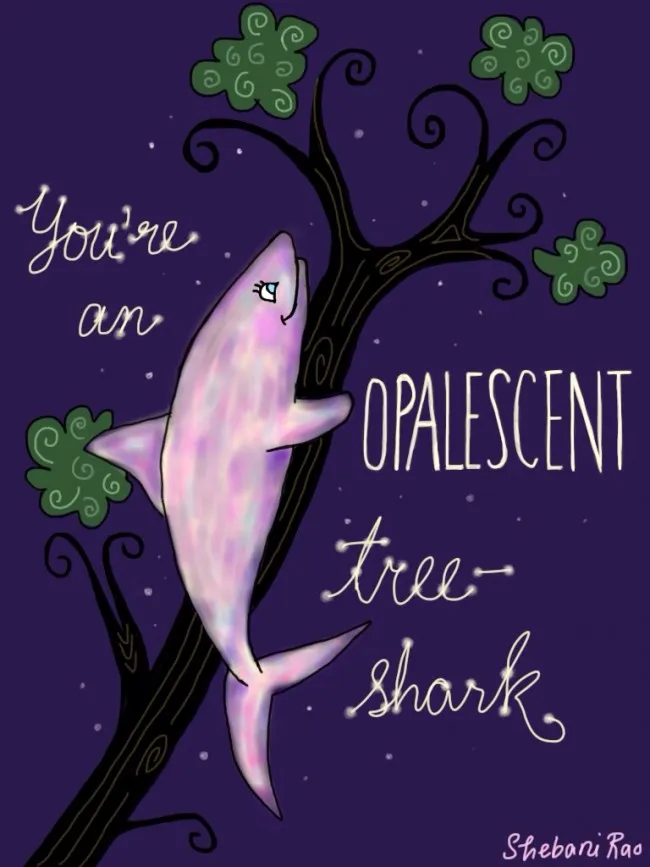 "I especially love Leslie because she's a human person with flaws," she told us. "She can be really pushy — like when she forced Ann to watch all eight Harry Potter movies — but always admits to her shortcomings and recovers from her mishaps with grace. Leslie's quirks help make her character endearing instead of potentially overbearing."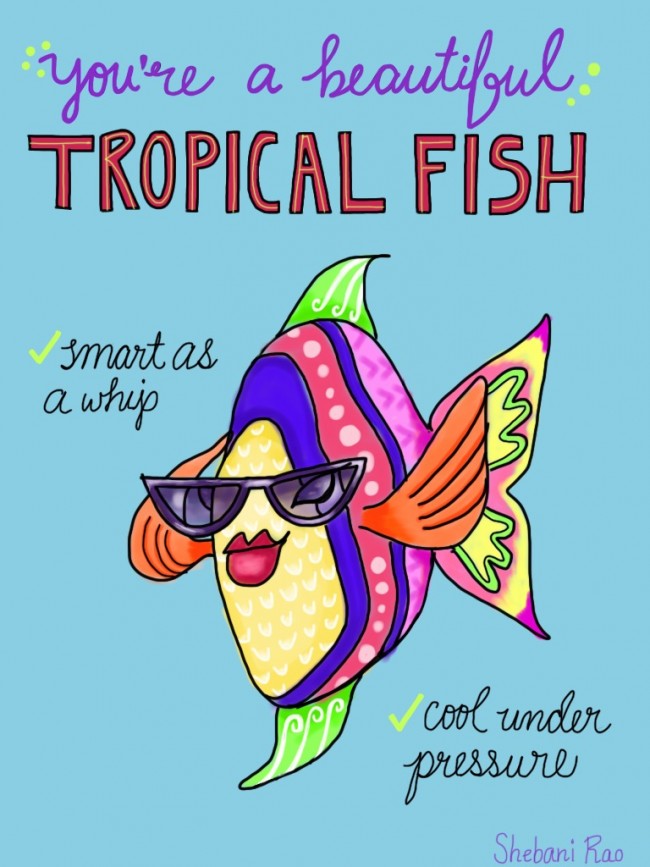 We think her compliments perfectly embody this aspect of her personality, and we're totally overjoyed that Rao brought them to life. Lucky for us, the illustrator has a ton of other projects on the horizon, too — including something called Snapechat, which follows "Professor Snape's attempts to befriend fellow Hogwarts residents" via Snapchat. (Of course, it doesn't go very well.) Rao also has a blog about 20-somethings called Eggplant Fries; recently finished a picture book called Please Cancel on Me; and wants to create a series inspired by the Full House reboot after it comes out.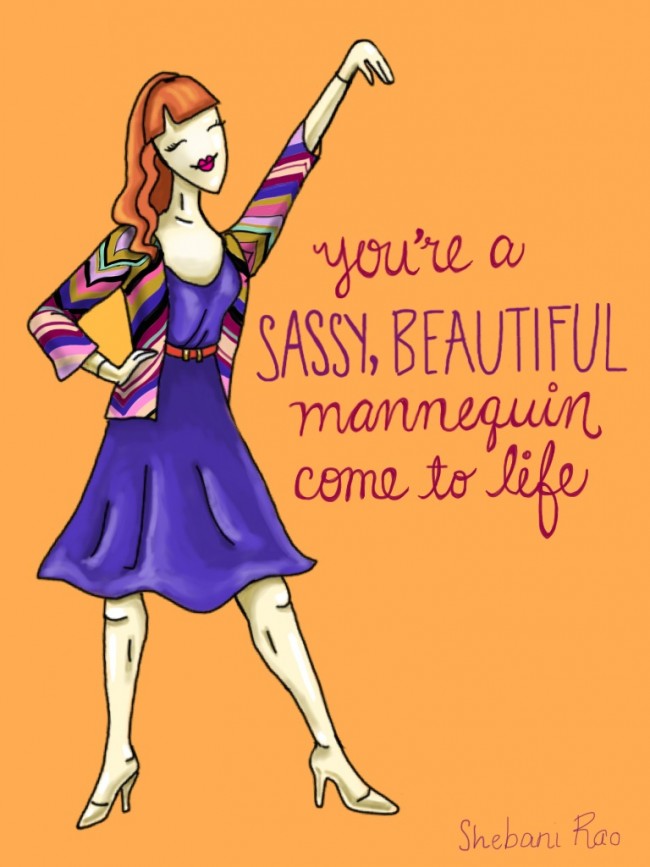 To check out more of Rao's work, you can follow her on Instagram @shebanimal, and check out her website right here. You can also buy prints, mugs, cards, and more featuring her Leslie Knope series on her Society6.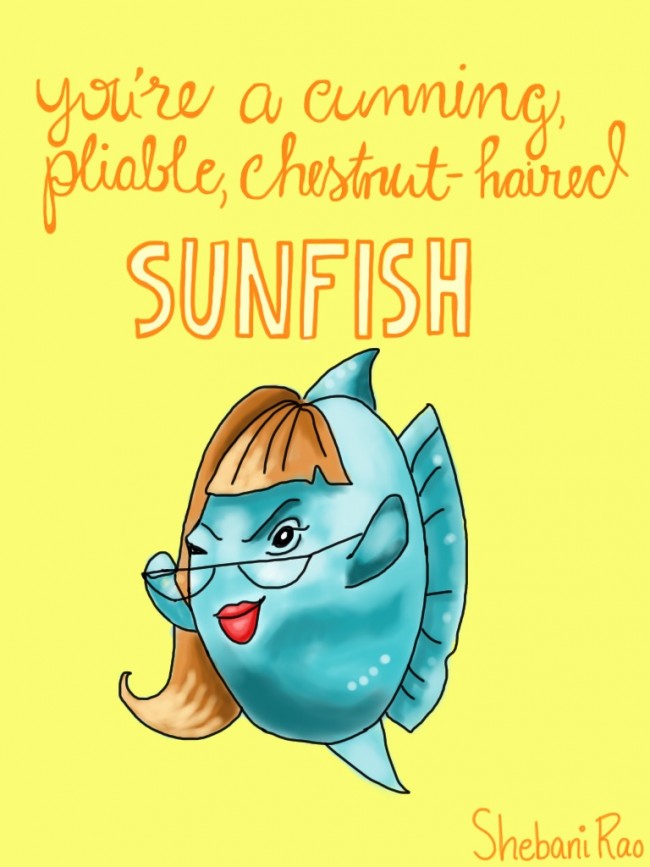 (Images via Shebani Rao.)
Life, Leslie Knope, and the pursuit of happiness
'Parks & Recreation' is pulling out ALL the stops for its last season