Leslie Jones slayed with her Grace Jones tribute on the TIME 100 Gala red carpet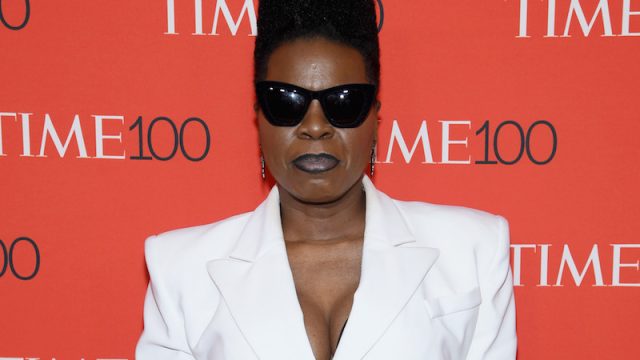 Funnywoman and fashionista Leslie Jones pulled up to the TIME 100 Gala red carpet channeling another famous Jones: Grace Jones.
The Gold medal Olympic tweeter was serving disco icon realness in her custom Christian Siriano piece. The actress-designer relationship was forged a couple of years back when Leslie experienced a Pretty Woman moment on the red carpet of the Ghostbusters premiere. Designers weren't scrambling to dress Leslie for the event since she isn't a sample size, so Christian stepped up to the plate, and it's been a beautiful friendship ever since. The designer has dressed Leslie on the regular, and he clearly knows exactly how to do it.
The garment in question is a pristine white tailored suit jacket worn as a dress. The strong shoulders evoke Grace's menswear look, while the short hemline showcases Leslie's gorgeous legs and her strappy black Stuart Weitzman sandals. Stylist @bmcstyle finished off the look with a metallic clutch, statement shades, and jewelry from Jared Lehr.  MUA @lolasbeautymark added a bold lip, and hairstylist @dennisbailey created her Grace-inspired coif.
In her Instagram caption, the SNL star asked, "So did I pull it off or what??" Um, what kind of question is that? Of course, she did.
Leslie Jones may be a hilarious performer but this lewk means business.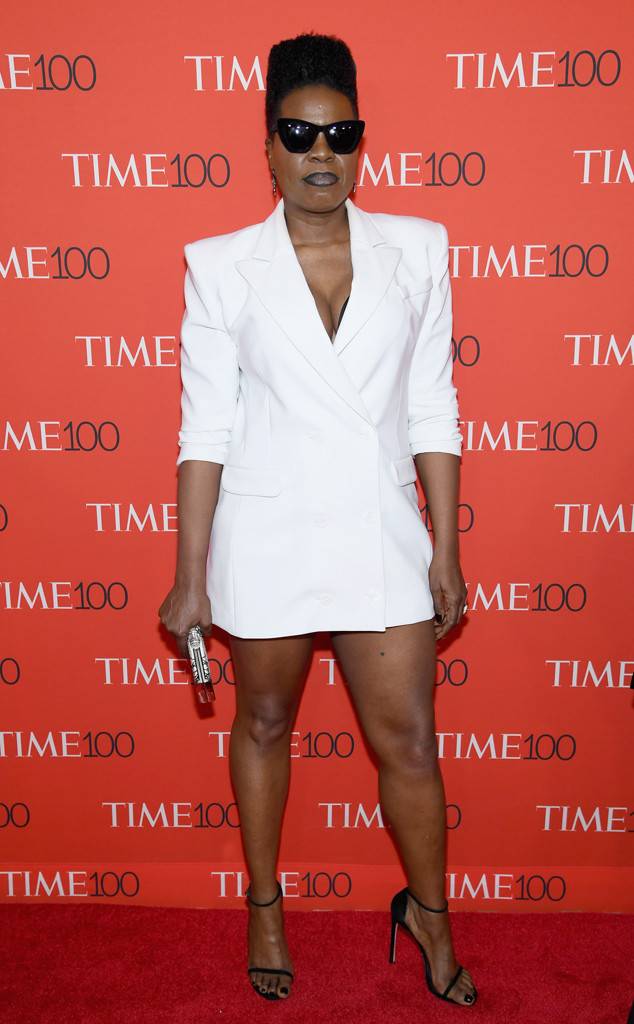 If this isn't a slay, we don't know what is.
Androgynous disco pop diva status achieved.
Leslie tagged her caption with #gracejonesismyidol and we know she did her proud. The SNL star's tribute comes at a perfect time too, since the Grace Jones documentary premiered earlier this month.
Can't wait to see what looks Christian, Leslie, and her glam squad come up with next.