Leslie Jones meeting the "Game of Thrones" cast at the Emmys is everything
Ever since her uproarious performance in Ghostbusters and subsequent hilarious commentary from the Olympics, we've been pretty obsessed with Leslie Jones. And another reason to love her is that she has great taste in television. In particular, she's a Game of Thrones fangirl like us!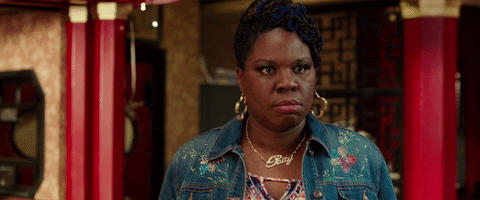 Entertainment Weekly reports that the comedian got to meet her favorite GOT stars at the Emmys last night, and we're super jealous happy for her right now.
Naturally, her experience was captured in these amazing selfies.
"Okay I seriously met everyone I watch on television it's fucking cray. Now y'all know how much I love GOT! Well... "
"WAIT... QUEEN OF DRAGONS YALL!!"
"The Eunuch! He told me secrets!!"
It's safe to say that Jones had a stellar time at the Emmys, and also FYI… she KILLED IT in her outfit.
We're living vicariously through you, Leslie!