Olympics commentator of our dreams, Leslie Jones, has finally landed in Rio AND has her own Snapchat filter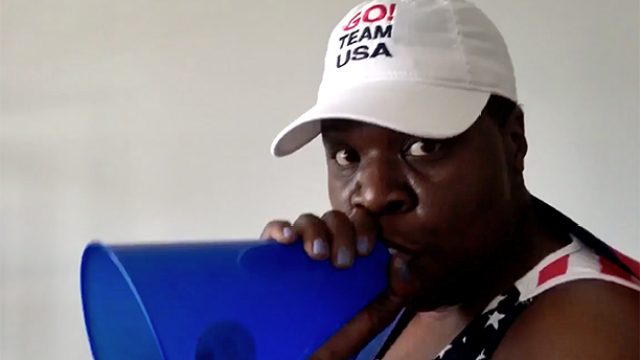 Have you been staying up to date with the beautiful saga that is Leslie Jones and the Olympics?
Leslie Jones, comedienne extraordinaire and star of Saturday Night Live and the Ghostbusters, first inspired the entire world with her passionate love of the Olympics mere days ago on Twitter.
ADMIRE HER ENSEMBLE.
SHE LOVES IT!!!
She is the sportscaster we never knew we needed.
People were so entertained and moved by Leslie's social media Olympics coverage that NBC decided to FLY HER DOWN TO RIO TO BE A COMMENTATOR.
And ladies and gentleman, LESLIE JONES HAS LANDED IN RIO.
It's happening.
And did you happen to notice something else on Leslie's Snapchats? Perhaps that she has her OWN OLYMPICS GEOTAG???
She deserves nothing less.
WHY DOESN'T LESLIE JONES HAVE BETTER SEATS? WHOSE FAULT IS THIS?
Leslie will be live tweeting her masterful commentary, and she has only just begun as she watches our incredible gymnastics team.
"I wish I knew how to do all that, man."
You know how to inspire a nation, Leslie, and that's enough.