Leslie Jones once got chased through a drive-through while on a date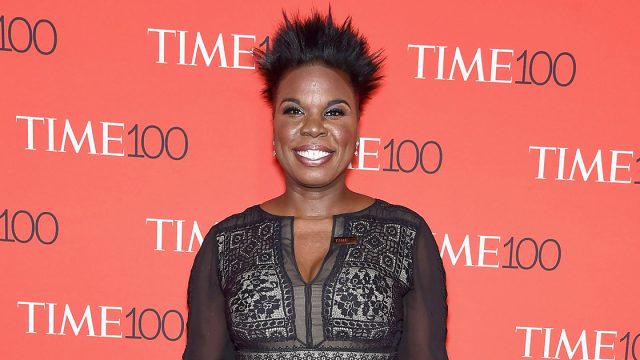 We've all got some hilarious bad date stories, and it seems that Leslie Jones is no different.
We didn't need any further proof that Jones is perhaps one of the most relatable humans on this planet. The Saturday Night Live star gets excited about things that we all do (in fact, her excitement over the Olympics was actually catching), and we love how much she truly lives her life out loud. We mean, who hasn't sung a song of appreciation to their dinner before, eh?
Given, then, that we know that Jones is essentially all of us, it would be odd if the star didn't have some sort of hilarious dating story to share.
Dropping by The Tonight Show, Jones was joined by Dr. Phil when she recounted her terrible date story.
The Ghostbusters star was challenged by host Jimmy Fallon to a game of Truth or Lie, with Corden pitting Leslie's abilities against Dr. Phil's knack for picking the lies from the truth.
Jones begins by telling Dr. Phil her story.
"I was chased through a drive-through by a car...on a date," she says.
Dr. Phil then quizzes the Jones about which drive-through it was (McDonald's), and asked her what she had ordered.
"A sundae with no nuts," she said, "because he wanted to hit me with his." 
Of course, Jones' punchline got a raucous response from the audience, with Fallon finding the whole thing too much and having to walk off stage.
Watch the clip below.
https://www.youtube.com/watch?v=012zHJFmv9M?feature=oembed
Can we talk about just how much chemistry her and Dr. Phil have, too? Someone needs to give those two a TV show STAT.
Of course, it's not certain that Leslie Jones is telling the truth (that punchline is a bit suspect), but it seems that she does confirm the story right at the end. Regardless, it's certainly the sort of thing that we can imagine happening, especially to Leslie Jones, and we're going to choose to believe it.