Leslie Jones will be covering the 2018 Winter Olympics, and we needed this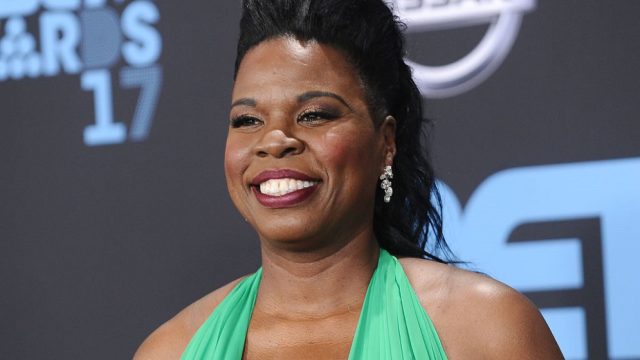 Know who's all about the Olympics? Saturday Night Live cast member Leslie Jones. That's probably why she's been asked to cover some of the live events at the 2018 winter Olympics. And if it's anything like her coverage of the 2016 summer Olympics, we're in for a treat.
Back in 2016, Jones' Twitter account became the unofficial place for everything Olympics. She live-tweeted basically every event from her couch, even dressing up in Olympic-themed costumes. This caught the attention of NBC Olympics production and programming president Jim Bell, who decided to invite her out to the games — in Rio — to report straight from the source.
Yeah, it was epic.
This time around, Jones will be heading to Pyeongchang, South Korea for the XXIII Olympic Winter Games. Set to begin on February 9th, she's already warmed up her Twitter fans with a video of herself decked out in red, white, and blue while getting pumped up on an elliptical machine. LOL.
Later, Jones posted this Boomerang to remind us she's still slaying.
It's good to know that a superfan like Jones will be able to view the Olympics the best way possible — live, and in person.
"Experiencing the Olympics through the lens of Leslie is unlike anything else," Bell noted through a statement after word got out. "Her passion for Team USA is contagious, and her adventures in South Korea should be fascinating."
We're so happy for Jones, and we're SO READY for this. The television gods have answered our prayers.