This boy's wonderful letter to Leslie Jones will totally warm your heart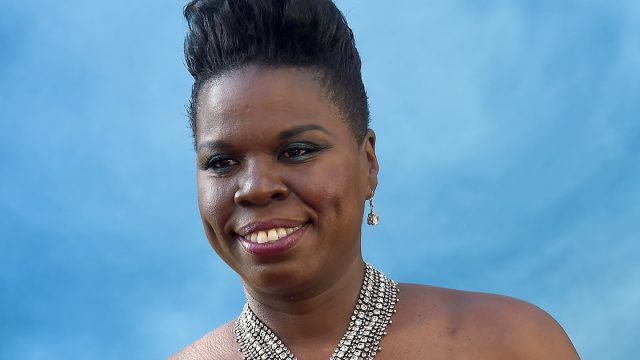 In the last few weeks Leslie Jones has proved that she's a completely hysterical and relatable queen. The Ghostbusters actor recently showcased her love for the Olympics, leaving us HOWLING with laughter. In fact, Leslie's love for the Olympics has gone so far that she's been asked by NBC to head to Rio to cover proceedings!
Seriously, isn't Leslie discovering Snapchat all of us when we discovered Snapchat?
Leslie is also a complete fashion queen, as she showed at the Ghostbusters premiere. Basically, she slays.
Unfortunately, following the release of Ghostbusters, Leslie was subjected to terrible racist trolling and bullying online, causing a flurry of support from fans with the hashtag #LoveforLeslieJ.
Leslie decided to take a break from social media, which we totally understand. However, it wasn't long until she was back enjoying herself on Twitter and we SO glad as we're living for her tweets.
Now Leslie has revealed that she received support in a more traditional way following the onslaught of abuse. This time, however, it was in the form of card sent by an eight or nine-year-old boy.
Jones shared the heartwarming card on Twitter and it's just too sweet.
"Dear Leslie Jones, Forget what they say on the internet," the card reads. "They're just jealous because you're a Ghostbuster and they're not." 
The card was sent by a boy named Julian, who said he was between eight or nine-years-old.
"You are a wonderful person," he continued in the card, "and a great actor. Keep being yourself.
"From your fan Julian 8-9 years old." 
Are you crying because we're crying at all the cuteness.
Julian also asked Leslie who her favourite superhero was, but it seems that the actor has yet to respond to the eight or nine-year-old.
We're sure when she gets back from Brazil, however, that she'll be penning a letter back to Julian.
[H/T Vulture]