Leslie Jones attempting a cartwheel for a legendary gymnastics coach will 100% brighten your Friday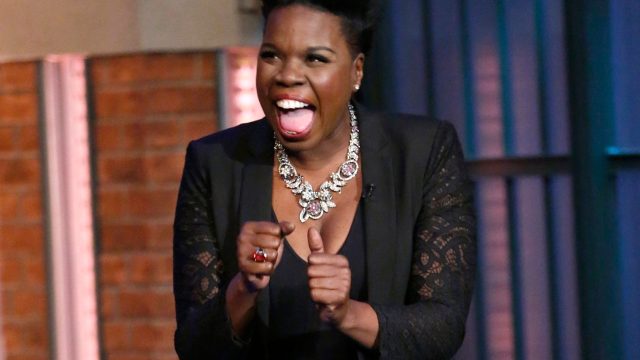 Our absolute favorite part of theses 2016 Rio Olympics is the enthusiasm of celebs, who are all cheering on Team USA. But no one is more enthusiastic than Leslie Jones, who became such a social media sensation as she watched the Olympics on TV that NBC invited her to the games. She arrived there yesterday, and was immediately pumping us up and warming our hearts live from Rio. Leslie even tried her hand at gymnastics, and the video will make your Friday immediately better.
Leslie Jones did a cartwheel for legendary gymnastics coach, Bela Karolyi, and it can't help but make you smile.
Leslie's caption says, "That was horrible. LMAO," but we DISAGREE! And so does Bela. You can hear him yelling, "Wow!" and gives her a hug.
We love that Leslie is so ballsy and confident that she'll try anything for the fun and adventure of it, and honestly, that's a much better cartwheel than we could just whip off in front of one of the most famous figures in Women's Gymnastics. She's totally got us practicing cartwheels through the office.
Leslie had just met Bela Karolyi as well as the Aly Raisman and Simone Biles, so she was clearly inspired.
We love Leslie's enthusiasm AND her patriotic spirit for Team USA!
Keep doing your thing, Leslie! You slay!