Leslie Jones celebrating her 50th birthday is how we should all feel about our birthdays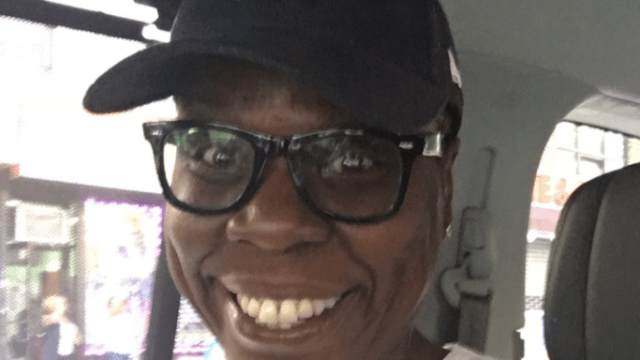 Saturday Night Live-star Leslie Jones should be a life coach. We don't know what is a better representation of self-love and confidence than this video of Jones dancing in honor of her 50th birthday.
In the video posted to Twitter, Jones dances in a robe while holding a birthday cake. She is accompanied by some guy who is equally giving us life. We've watched this video five times and still can't stop smiling at it.
A lot of fans are shocked that she's fifty. Jones has such a youthful spirit and energy to her, if you had told us she was in her thirties, we'd be like "sounds about right."
https://twitter.com/udfredirect/status/905646756762763264
One of Jones' best moments on Saturday Night Live was her Weekend Update appearance in 2016 where she riffed on how "age is nothing but a number." It was around that time when everyone was sharing that meme about how your favorite author/director/creator didn't do X until they were 25/35/etc.
We love Jones' take on aging, and she admits that her '20s (and a lot of ours) were mostly just futzing around.
"The first part of my twenties is like a sexual blur," she joked. "Then I was fired from some temp jobs, UPS, but I'm glad I got fired! Lorne Michaels created SNL 41 years ago, but maybe if he had got fired like Oprah, he wouldn't still be working the same damn job."
Jones is one of the more memorable SNL cast members these days, and her Game of Thrones recaps are hysterical, so whether she's 25 or 50, we think she's doing pretty okay.