Leonardo DiCaprio is getting into the frozen seafood business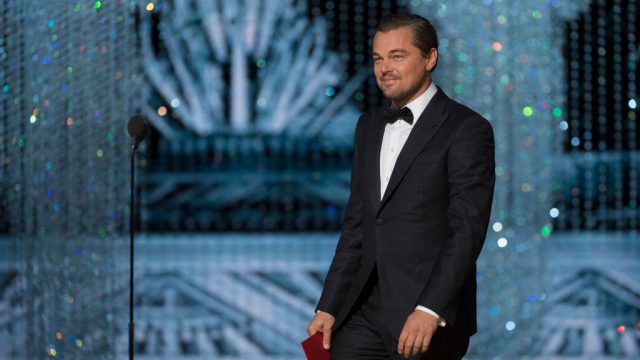 Ever wonder how activist-celebrities spend their money? Noted eco warrior Leonardo DiCaprio just revealed he's investing in a frozen seafood brand, and his reasons make a ton of environmental sense.
The company DiCaprio has invested in, LoveTheWild, offers frozen, sustainably farmed seafood meals that come complete with one type of fish and a tasty sauce. Options include meals like catfish with Cajun creme, and red trout with salsa verde.
"Estimates show the earth's population approaching 9 billion by 2050, putting tremendous pressure on our natural food resources," said the Oscar winner in a statement. "Seafood is a primary source of protein for nearly a billion people — but ​climate change, acidification, and over-fishing are putting increased pressure on our oceans' natural stability."
Founded by two women, Jacqueline Claudia and Christy Brouker, LoveTheWild says it sources its traceable seafood from aquaculture farms around the world, working only with facilities that meet its standards to encourage more Americans to include seafood in their diets.
"We are excited that Mr. DiCaprio, someone so dedicated to environmental activism, has partnered with LoveTheWild to help make it easy for consumers make an impact on the environment through something as simple as choosing the right thing for dinner," said Claudia in a statement.