Lent is over, which means it's time to binge on everything you gave up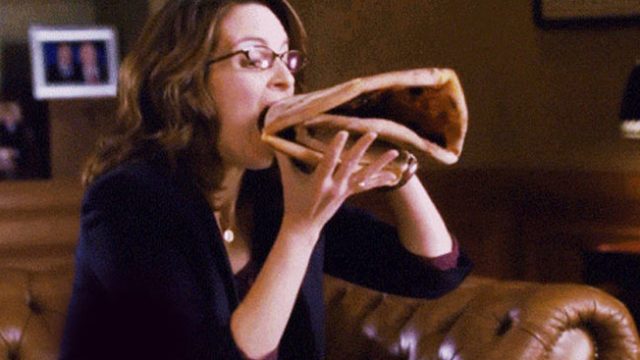 Happy Easter! It's a day of egg hunts, chocolate bunnies, and — most importantly — binging on everything you've missed for the last forty days and forty nights. Whether you went vegan for Lent, gave up fast food, or struggled to stay off Tinder for the holiday, today is finally the day you get to give in and enjoy everything you've been sacrificing. If you gave up candy, then you're in for a real treat, because everybody knows that Easter has the best candy — and we've got our eyes on some Reese's eggs.
The Lent struggle is real.
But that Easter-binge makes it all worth it.
And the people of Twitter are doing it up right.
https://twitter.com/udfredirect/status/853512522778857472
Those who gave up cheese had their pizzas on call.
Caffeine-lovers had their best mornings in a long time.
And the always-plugged-in got to enjoy all the memes they'd missed.
So eat all of the candy you can find. Swipe right on every hottie in the app. Catch up on every new Netflix season that's been added. And check all of the Snapchats that've been wasting away waiting for you to see them.
Happy binge-day, y'all. You earned it.