Lena Headey just shared her first "Game of Thrones" Season 7 images and they will make you LOL
Season 7 of Game of Thrones is only months away now (technically, SIX months) and, we can't even begin to explain how excited we are for it to return. And now we have some hilarious images courtesy of Cersei Lannister herself, Lena Headey. But we also have a lot of questions about them. Obviously, we don't know what the storyline will be for the penultimate season, but from what we've seen so far…shit's about to get SERIOUS. We've had glimpses of our favorite Stark girls Arya and Sansa and we've even had a look at what Daenerys is up to for at least part of Season 7. However, it's been a while since we've seen our favorite villain…Cersei Lannister.
Of course, when we last saw Cersei, things were looking pretty good for her (although terrible for others).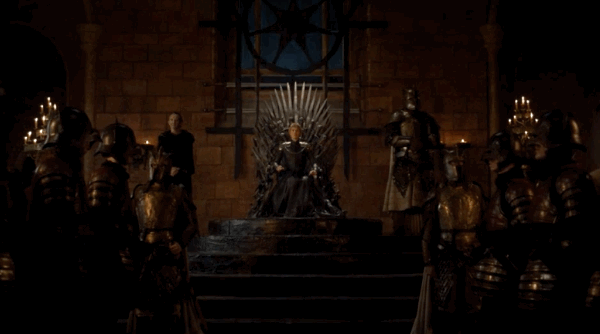 But IRL Cersei, the incomparable Lena Headey, has been pretty silent while filming Season 7 of Thrones. That is, of course, until now. Because here are Lena Headey's first images from making Game of Thrones Season 7:
These LEGS…
…and these HANDS.
OBVIOUSLY those monstrous appendages belong to Thor Björnsson, aka The Mountain from Game of Thrones. Because, who the heck else is gonna be traveling alongside Lena with hands and feet as big as that? Oh yeah, NO ONE except The Mountain. (Also, that is definitely his leg tattoo.)
And can we say we're loving how Lena is playing up Cersei and The Mountain's relationship? "They even fly together." HA! We wonder if he carried her onto the plain à la the end of Season 5? JK.
But what ARE Cersei and The Mountain getting up to in Season 7?
Guess we'll find out the answers soon…