Lena Dunham's high-school prom dress is a forest dream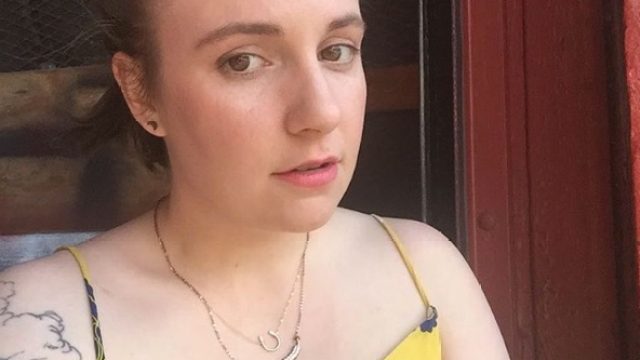 For those of us who follow Lena Dunham and her career, it's hard to imagine there are things about her life that we don't know. From her mom to her friends to her boyfriend to her fears — we feel like we know EVERYTHING! But, apparently, there is one thing we didn't know about Lena, and it's that she wore her grandmother's breathtaking, forest fairy dress to her Junior Prom.
LOOK AT IT.
Lena captioned it:
"My grandma gave me her vintage Dior to wear to junior prom (this is me in 2003, being posed by my mom before my date came.) I call it the Sisterhood of the Traveling Dress because she was so tiny yet somehow this fits everyone."
We LOVE it.
But the dress and the throwback photo are particularly important to Lena because her grandmother, Dot, passed away a few days ago. Dot was 96. Lena shared the following on Instagram to commemorate her beloved grandma:
So sad. But we love that Lena had a special relationship with Dot.
But nothing compares to the dress. How cool is it that the whimsical gown fit both of them despite their different sizes? Where is this dress now? We hope Lena wears it again soon!