Lena Dunham's goodbye photo from the "Girls" set is going to break your heart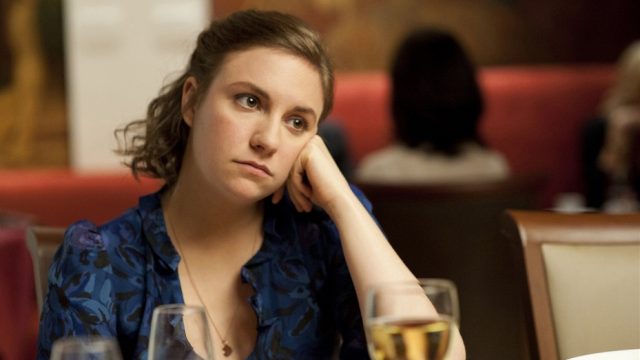 They came (literally), they saw (mostly just Brooklyn and NYC,) and they conquered the television screens and their accompanying editorial reviews everywhere. But after a six-year run on HBO, Girls is coming to an end and Lena Dunham's goodbye photos from the set are going to break your heart.
'Today on set I said the words "I've got my fake nipples on and I"m ready to party!" Gonna miss this job...#goodbyegirls #endofGIRLS #seriesfinale'
Dunham captioned the photo of her holding matching lavender-colored lamp shades and standing beside moving boxes in an apartment that while being nearly empty, is still infused with the light and edge that made the show such a phenomenon.
Dunham, 30, of course, is the show's creator, as well as star and frequent writer and director. As a native New Yorker who attended college at Oberlin and then returned to her hometown to pursue a writing career, the show's story-line is semi-autobiographical, save for the massive young success Dunham achieved when she landed her first television project at HBO six years ago.
When the show began, reviews and articles were abuzz with the similarities to Sex and the City. Four female friends trying to find themselves whilst staying afloat in New York was indeed a nearly identical tagline.
But after the show's season premier in April 2012, the skeptical reviews changed course. The writing on Girls was undeniably sharp, honest, hysterical and Dunham's unique tone was so pronounced and beguiling that the show was sure to be a success.
Dunham, being the ultimate dream BFF, has not stopped sharing the praise one step of the way. In every interview and self-generated social media post, the show's creator has attributed the show's success to her fellow cast members, Allison Williams, Zosia Mamet, and Jemima Kirke, as well as her co-producer Jenni Konner.
While we have to wait until winter 2017 for the show's final season to air, we can at least enjoy (or cry to) the on-set photos the girls have been sharing.