Lena Dunham and Jenna Lyons gave us all the #TuxedoGoals at the Met Ball
We adore all the pretty gowns at the Met Gala as much as anyone, but Lena Dunham, Jenni Konner, and Jenna Lyons took things in a different direction last might — and we love it. The two Girls creators teamed up with Jenna, the creative director of J.Crew, to hit the red carpet in tuxedos, white shirts with plunging v-necks, black heels and Jenna's trademark glasses. These three look fierce as hell and now we're starting to think that should be everyone's go-to look.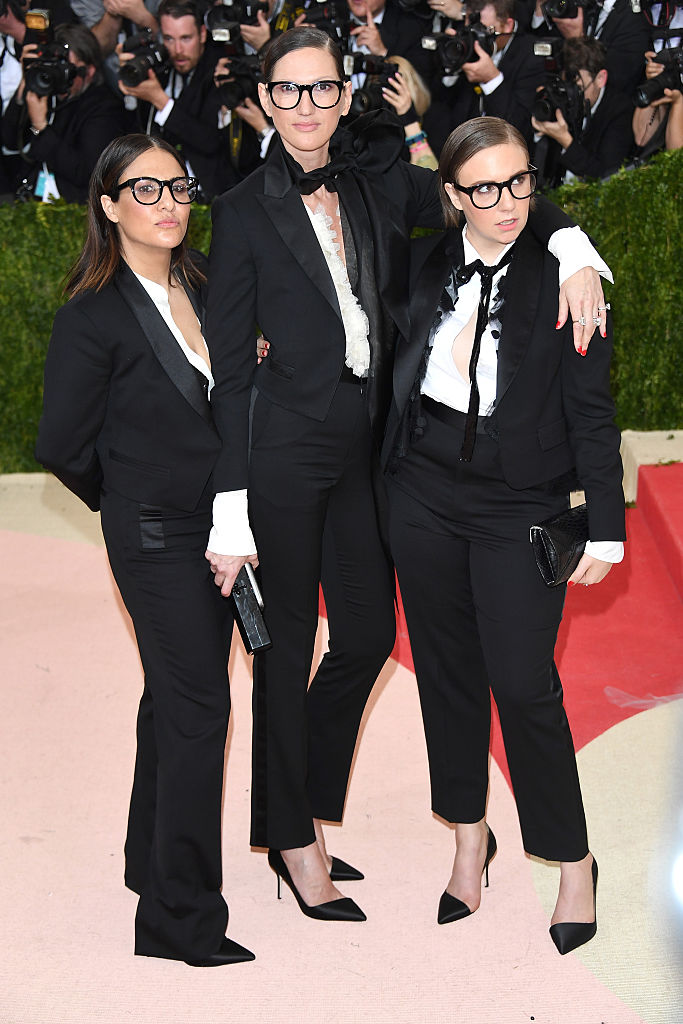 We love the simple but chic approach the three friends took to their outfits and how they matched all the way down to their nails (red) and jewelry:
While we're not sure where we can pick up one of these awesome pantsuits (our best guess is J.Crew), we do know that the ladies drew off of Jenna Lyon's signature androgynous style and ended up nailing it. Of course, that was after a lot of vigorous prep:
Fashion fans loved this look just as much as we do over on Lena's Instagram, commenting things like "honestly best looks of the night," "Coolest thing I've ever seen," and, "Women in bomb ass suits!!!! Yes!!!!" While we think they all look incredible in their suits, it's the confidence of these powerhouse women that truly completes the look. Can you say #Girlbosses?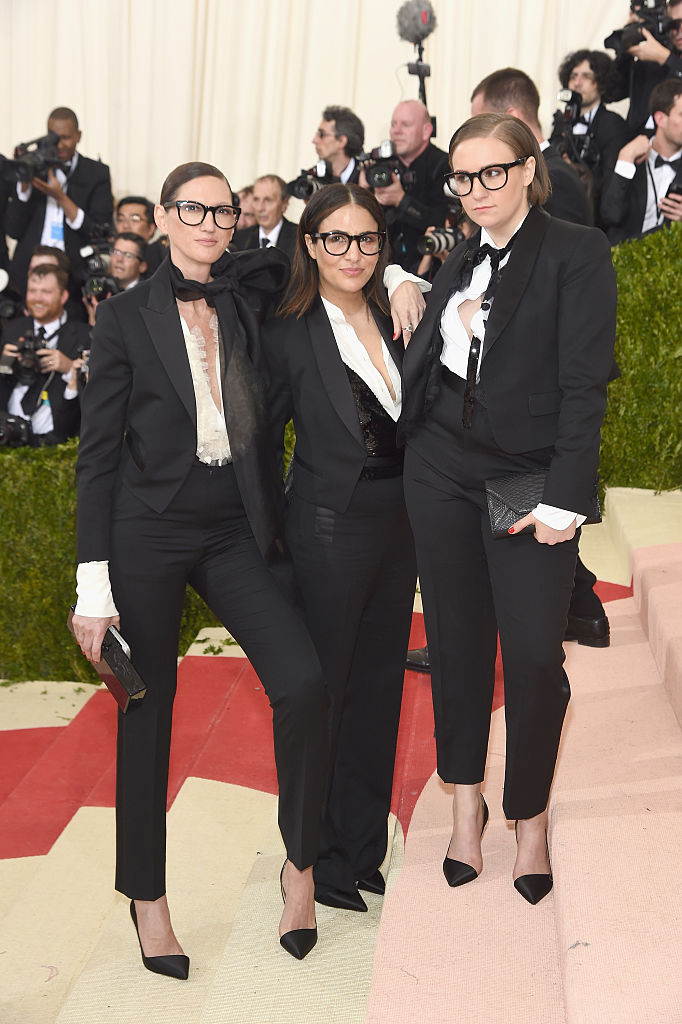 Not only did Jenna, Jenni and Lena wear one of the stand-out looks of the night (in a night of many stand-out looks), they also made a statement about women breaking out of their traditional mold. We know we'll be trying to recreate this look — you know, for when we're invited to the Met Gala.