Lena Dunham is publishing her diaries for charity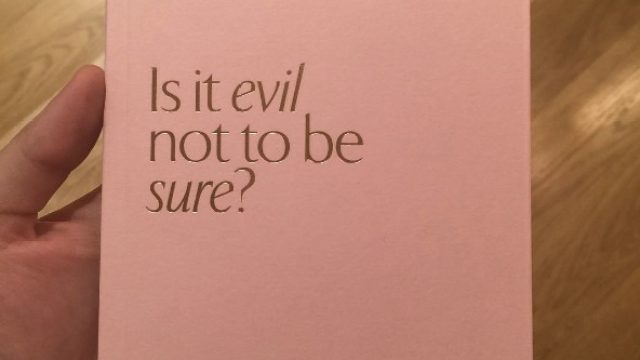 Lena Dunham published her book Not That Kind of Girl a year and a half ago, and we've been impatiently waiting for more ever since. Yesterday, our prayers were answered! Lena pulled a Beyoncé and surprised the world with a new book.
The collection, called Is it evil not to be sure?, is a handful of her most personal diary entries. Or as she calls it, her "Creative Snippers and Observations Journal." The entries date back more than 10 years!
"Earlier this year, recuperating in bed from surgery and feeling painfully adult, I found my journals from 2005/2006 on an old hard drive," Lena told BuzzFeed. "I was, of course, full of the kind of mortification that is part and parcel with meeting a former version of yourself, a woefully misguided girl despite to be embraced by even the least exemplary specimens of young American malehood."