Lena Dunham posted the most perfect message to her fans after the "Girls" finale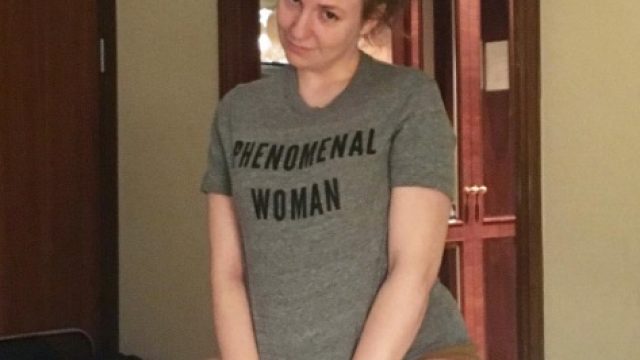 It's no secret that we're super bummed about Girls being over, but we can't wait to see what moves and shakes Lena Dunham comes up with next. And proving that she's a badass power house, Dunham wrote an empowering note to fans after the Girls series finale. It's short and sweet (and handwritten, which we hardly ever see anymore), and she speaks on behalf of all creative women who have stories to tell and need a platform in which to tell them. Even with her massive success, she's still looking out for other women.
We love how she refers to her collaborators as "family," because it really does take a village to make a TV show and keep it running so smoothly for that long. Girls was full of talented women (and men!), and we're confident they're all going to continue doing awesome things.
via giphyFeeling nostalgic, Dunham posted some throwback photos to the beginning of Girls, back when it didn't even have a title! Make sure to scroll through — there's multiple!
Feeling so grateful for Dunham right now! Thank you for making a show that never avoided real feelings (case in point: Hannah got super real about her post-pregnancy body in the finale), because TV can be glossy and hard to relate to sometimes, but Girls was truly about people being themselves (for better or worse).
And also, thank you for always being honest and challenging others to own their confidence.
Three cheers for this phenomenal woman! Now you said there would be a Girls movie…we're gonna hold you to that!
Seriously, wow. Dunham has paved the way for other women to be adventurous and bold in their creative choices, and that's only one of the incredible outcomes of her career so far.
Keep on kicking it full steam ahead, girl!