Lena Dunham just launched this video of a flash mob in pantsuits for the most awesome reason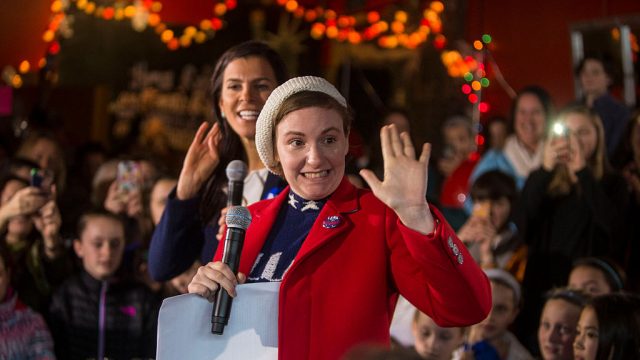 Lena Dunham has officially wrapped on the final season of Girls for HBO, and we are going to miss her open, honest humor about life as a twentysomething. But lucky for us, Lena is on to new projects, and one of her biggest project currently is campaigning for change and her impassioned push to get people out to vote.
Today, Lena Dunham posted a new video she directed featuring a pantsuit flash mob to promote the issues she cares about and support Hillary Clinton.
"WE DANCE
BECAUSE LOVE IS LOVE
BECAUSE BLACK LIVES MATTER
BECAUSE CLIMATE CHANGE IS REAL
BECAUSE IMMIGRANTS MAKE AMERICA GREAT
BECAUSE WOMEN'S RIGHTS ARE HUMAN RIGHTS
BECAUSE EVERY VOTE MATTERS
WE DANCE FOR HILLARY
BECAUSE SHE FIGHTS FOR US
#PANTSUITPOWER"
What we love most about this video is Lena's message of inclusion. She put together a group of dancers from all backgrounds with different style and showed how they can all work together. And her caption of the video is so important, because it emphasizes how vital it is that we not only consider ourselves, but the well being of everyone in our country when we get out and vote. Because we'll only move forward when we all learn to respect one another and come together as the awesomely diverse nation that we are.
Also, at the beginning of the video, you'll notice the dancers taking various positions — hand over their hearts, kneeling, and hand or hands in the air — in reference to the recent movement in professional sports to use the National Anthem as a moment to take a stand for a cause. We appreciate this gesture as another very simple statement to show that it's okay to take a stand (or often, in this case, a knee) for what you believe in.
Lena's video and #PantsuitPower is of course referencing Hillary Clinton fashion staple the pantsuit, which we think is empowering and hilarious.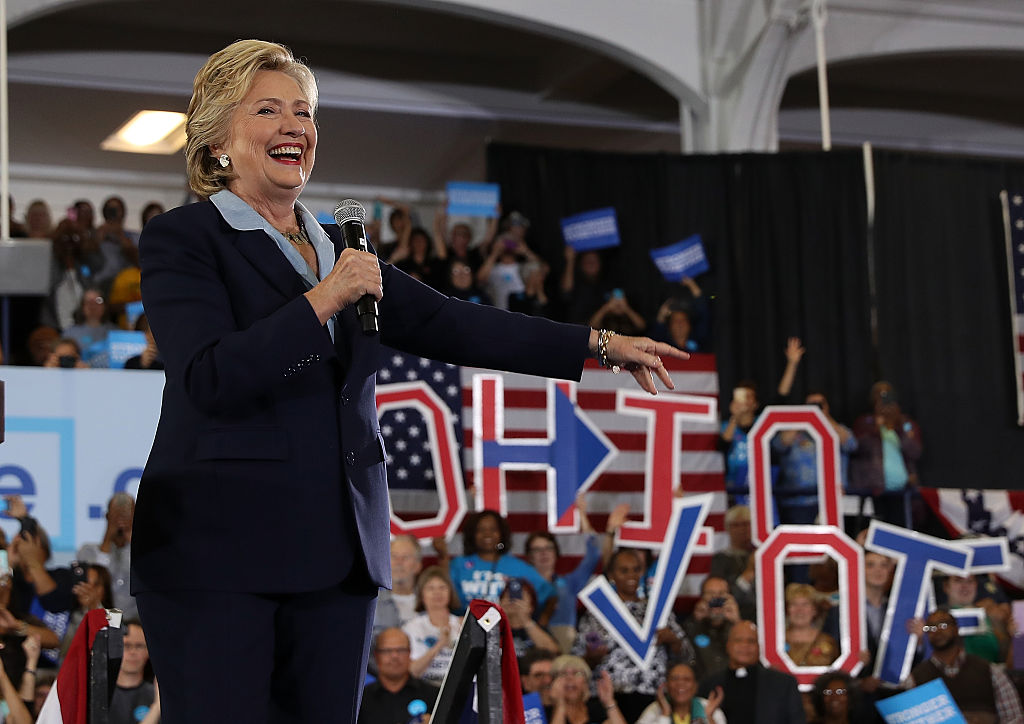 Frankly we could all use a little more Pantsuit Power in our lives, and now, thanks to Lena's fabulously stylish video, we have tons of inspiration for great ways to reinvent the look.
Regardless of how you plan to vote this November, it's so important to stay informed.
Let us know how you're feeling about this election by taking this survey created by People!