Lena Dunham just debuted a spiky new hair lewk, and it might be her shortest yet
Short hair don't care! Actress and writer Lena Dunham has never been afraid of experimenting with her style and beauty choices. From dramatic ombre hair to cutting-edge couture, she's constantly pushing the limits and trying new things. For her latest look, Dunham is all about keeping it short, sweet, and a little bit spiky. She recently chopped off all her hair, and we're loving this dramatic new style. After all, who wants to deal with long hair when the temperatures are so high?
In a recent Instagram post, Lena Dunham unveiled her newest hairdo: a super short cut that's a little bit spiky and a lot of fun.
Dunham accented her hair with a pair of fun dangly earrings and a cozy-looking white turtleneck. A splash of red lipstick completed the look. Dunham captioned the look, "Your mom's therapist friend she leaves your dad for."
https://www.instagram.com/p/BVh81C2lJfZ
Prior to this dramatic change, Lena Dunham had been rocking hair past her shoulders for some time. To emphasize how much hair had been chopped off, Dunham posted a picture of her dearly departed ponytail.
Didn't make it to Locks of Love length but if y'all are considering a cut and have a 10 [inch] ponytail I urge you ✂️.
https://www.instagram.com/p/BVh9pG8lWhp
Of course, Lena has flirted with ultra short hair in the past. Here she is in 2015.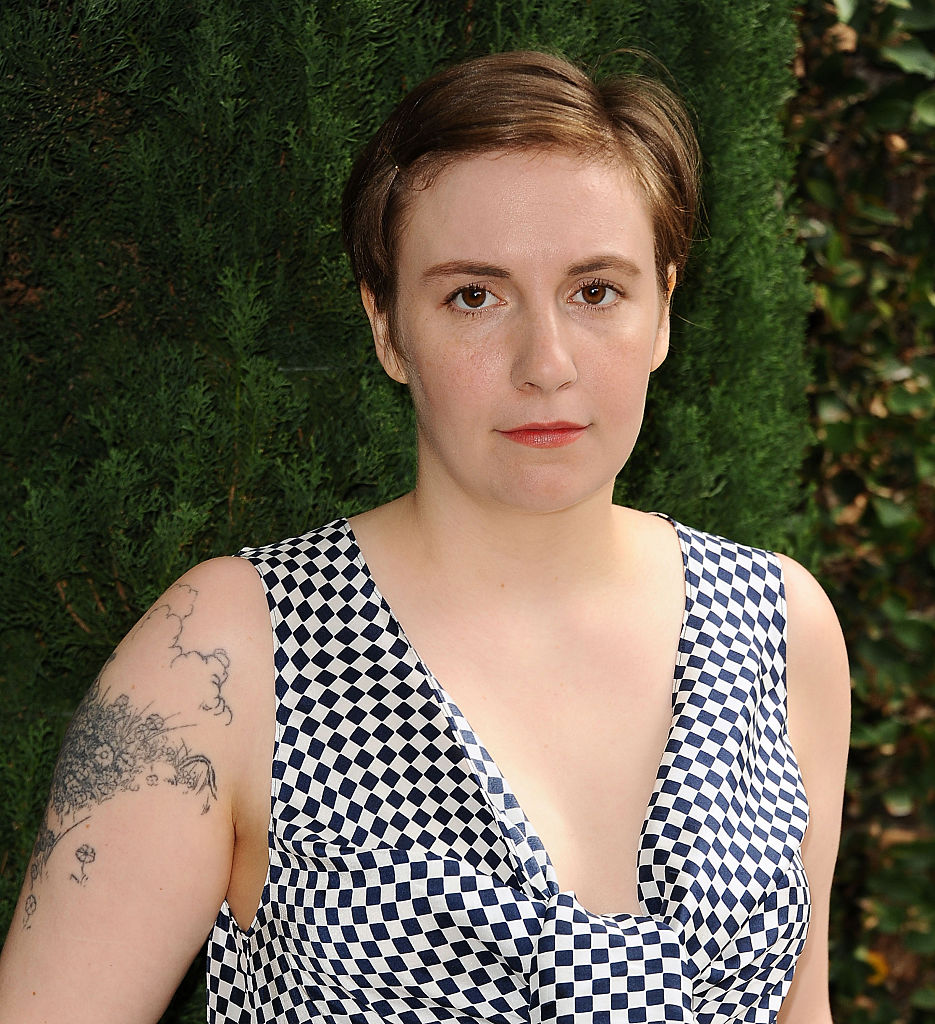 We love Lena with short hair, and we dig the shoutout to Locks of Love — it's the perfect way to pay it forward and keep your hair on the cutting edge at the same time.