Lena Dunham showed her support for Hillary Clinton with this awesome outfit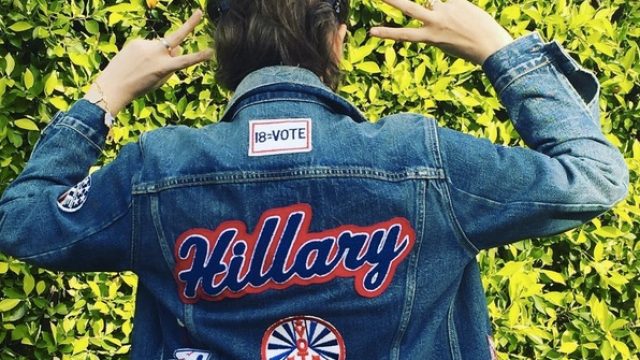 Here's how to get excited for your political candidate, as told by Girls creator Lena Dunham, who posted this series of pictures and videos on Instagram last night.
First, put together an awesome outfit:
Then come up with the perfect cheer:
And lastly, casually appear on stage with Chelsea Clinton and America Ferrera:
The three women attended an event in Los Angeles to help drum up support for the presidential hopeful, but Lena stole the show with her ensemble. This morning, Chelsea Clinton thanked the two actresses for their support of her mother:
We love Lena's enthusiasm for such an important issue, and her Instagram posts are an important reminder that we should advocate for whichever candidate we believe in–and look super-cool in the process.