Lena Dunham rocked this fab Hillary 2016 shirt, and here's where to get one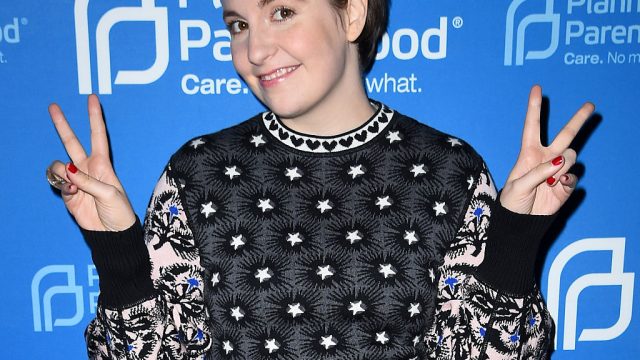 Lena Dunham, the creator and star of Girls and one of our favorite feminists, has been campaigning for Hillary Clinton throughout the election. Since Lena finished filming Girls and as the election draws ever closer, Lena stepped up her efforts.
Lena Dunham was in Virginia yesterday, and she rocked the most awesome Hillary 2016 shirt.
Yeah, it's got this cool, offset screenprinting look with the red, blue, and black, which is pretty rock 'n' roll for a campaign tee. And the fact that Lena has paired it with this badass leather moto jacket is pure perfection.
Here's another view of Lena and her posse in front of the White House.
The rest of her crew also sports a little election swag, and if you look closely at Lena's lapel, you'll see all the awesome pins she has as well.
Lena also rocked her tee on Late Night with Seth Meyers later that evening.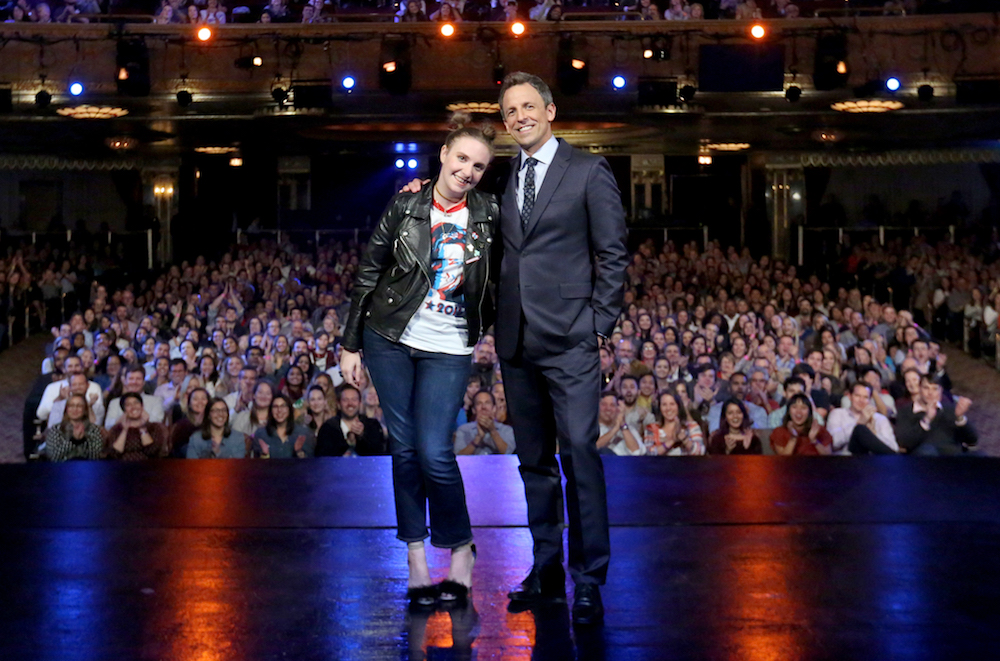 We love her addition of the fuzzy shoes and Lena's adorable double buns. Lena explained to Seth why she was out campaigning, and why it is so important for everyone to vote this election.
"Voting is part of having a voice."
And another part of having a voice? Rocking a stylish campaign tee that tells the world who you support.
If you love this tee as much as we do, you're in luck! You can pick one up from Hillary's website.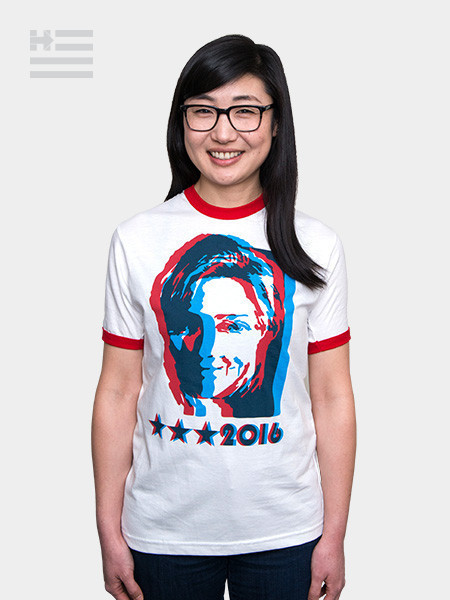 OF COURSE this fabulous tee is designed by Marc Jacobs! You can pick one of these up off of Hillary's website for $45.00.