Gigi Hadid, Lena Dunham celebrated women of all sizes at Reebok's #PerfectNever event
It's a lot of pressure being a woman. We're constantly pushed and pulled in different directions toward the perfect body, the perfect hair and makeup, and the perfect attitude. But that doesn't always feel attainable. Athletic brand Reebok partnered with Gigi Hadid for the #PerfectNever Revolution aimed at uniting women and getting rid of this notion of perfection.
Gigi gathered with a panel of other awesome ladies — Girls creator and star Lena Dunham, Olympic Gold Medalist Aly Raisman, ESPN broadcaster Jessica Mendoza, actress and singer Zoe Kravitz, and actress Ruby Rose.
As Reebok said on their site, "We're candidly discussing the pressures women face online and 'IRL,' supporting one another, and inspiring and empowering girls and women across the globe to be their best selves."
The panel of awesome women discussed the idea of perfection and how to overcome it.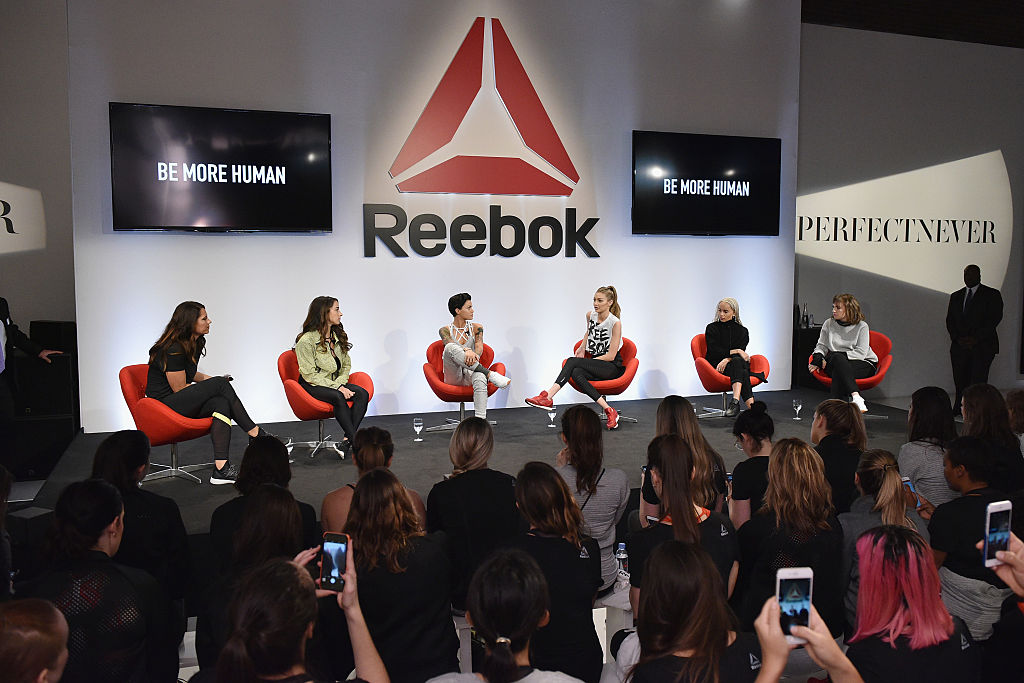 Gigi is a Reebok brand ambassador, and she brought women from all over together for the empowering event. The day included a workout, a panel discussion, and an art instillation featuring photos of inspiring female voices in health and fitness. Speaking as a part of the panel, Gigi opened up about why she thinks the idea of #PerfectNever is important.
Gigi said, "A lot of people expect us to be perfect, and it's often the times when we haven't been perfect that have made us more human and more relatable."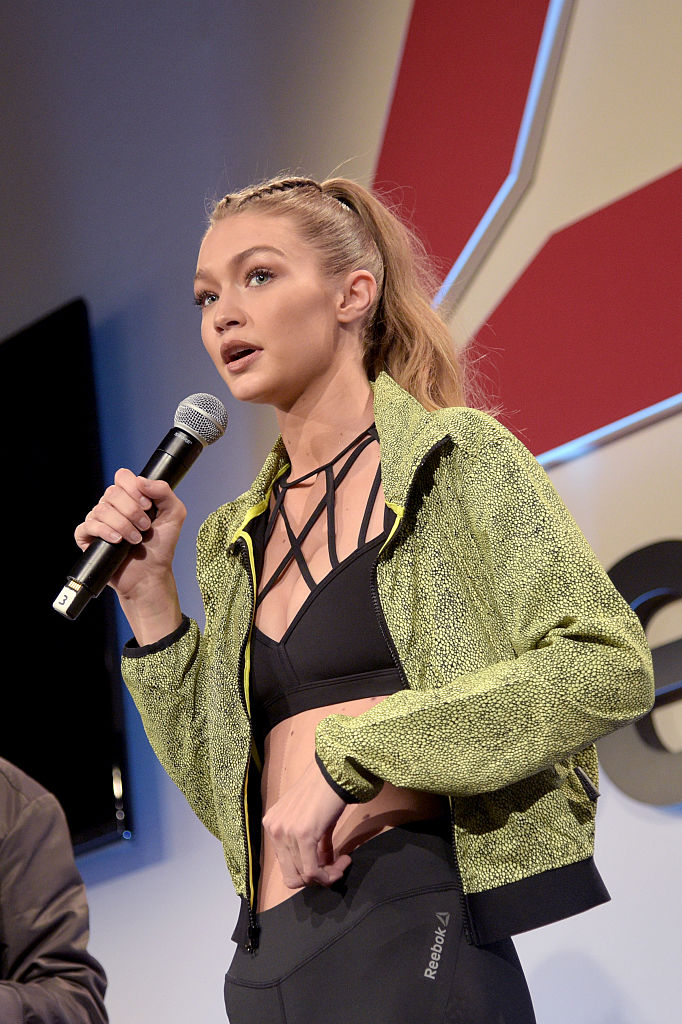 Gigi's words definitely ring true to us, because especially with these incredible celebs, we love seeing what makes them normal.
Lena Dunham of course had some beautiful words about why she got into the entertainment business. She said, "The reason that I started doing my job was to connect with other women, with other people, and to let them know that their flaws, their complexities and their darkness were an important part of who they are."
As part of the fitness-centered event, the group participated in some group boxing for strength and empowerment.
https://www.instagram.com/p/BNuoNaIBHZz
All the panelists seemed to be loving the event hosted by Gigi.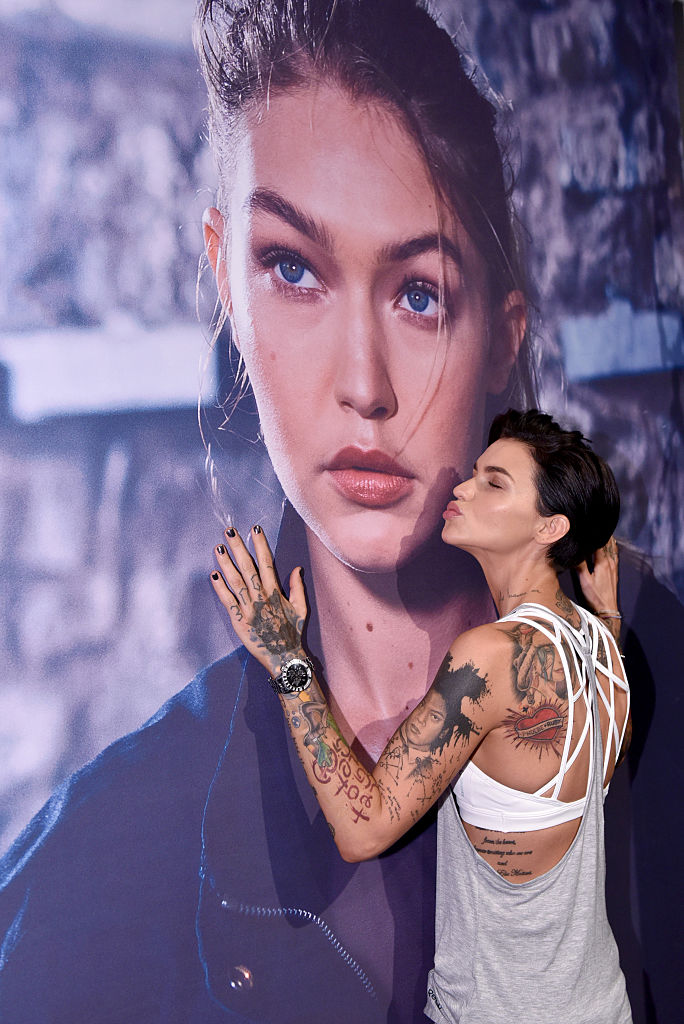 Check out Ruby Rose getting up close and personal with Gigi's stunning Reebok ad.
Ruby said of the event, "The #PerfectNever campaign resonated with me because I think that it embodies female empowerment and it's about being authentic to yourself, being true to yourself and being the best that you can be. We are all so unique and if you can't be true to that and be authentic to who you were born to be, then you are not living the life you deserve."
That's such an important message. Because no matter who we are, we're unique and fabulous.
Check out the full live stream of the panel here:
https://www.youtube.com/watch?v=OekDXe-9nA4?feature=oembed
Bravo to Gigi, Reebok and this awesome team of ladies for inspiring all of us.
We promise to strive to be #PerfectNever!